Racism in Football Part 4: Spanish Football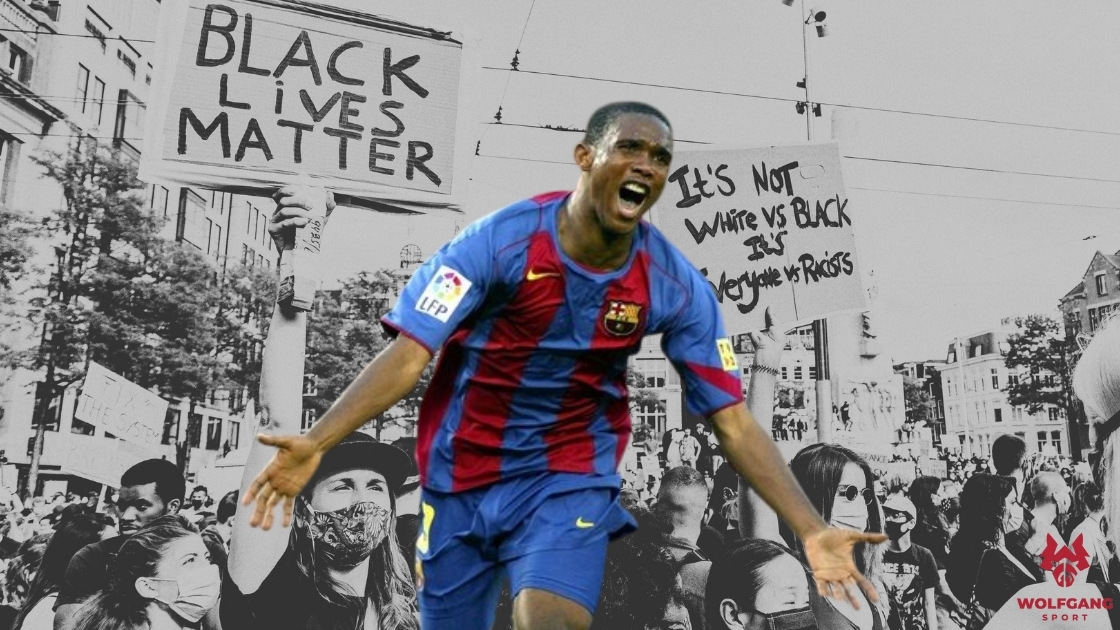 Racism in football is a serious issue which continues to undermine the world game. When writing this it was alarming just how easy it was to find examples of racism in football. It's an issue not just within professional football but one that begins at a grassroots levels. Sadly it's an issue that's deeply embedded in leagues across the world and it all begins with from social attitudes.
Football tends to mirror general society. The world has seen an increase in xenophobia and a rise in white supremacy which football is not immune to. Its a precarious situation which is reflected in racism in football across the globe. Let's take a look at racism in football across five of the biggest leagues in Europe; Serie A, English Premier League, Ligue 1, La Liga and the Bundesliga. Below is part four of my five part series and will be focusing on Spain.
Racism in Spanish Football
The normality of the word 'Negro', the Spanish word for black, contributes to the issues of racism in Spanish football. Spain has had some of the most infamous examples of racism in football.
In 2004, Spain national team manager Luis Aragonés referred to French striker Thierry Henry as "that black s–t". The Spanish Football Federation cleared him of racism and fined him only €3,000 but this would be overturned on appeal 3-years later. Aragones had always pleaded his innocence making it well known that he had black friends, in justifying his comments.
Aragonés also tried to justify his comments by highlighting England's colonialist past in the lead up to a friendly match between Spain and England. The friendly played at the Bernabéu would be marred by racist chanting aimed at English players Ashley Cole and Shaun Wright-Phillips.
This was all happening at a time racism in Spanish football was escalating. Samuel Eto'o was heckled with monkey chants and had bottles thrown at him a couple years later im 2006 by a section of the home Zaragoza crowd.
Eto'o would attempt to leave the game only to be convinced by players on both teams to continue playing. Real Madrid's Marcelo would also cop similar abuse from a group of about 600 Atletico fans in the same year.
In 2007 Atletico fans were at it again, throwing bananas at Espanyol goalkeeper Carlos Kameni. In 2014, Dani Alves was a victim of racism in Spanish football when a Villarreal fan threw a banana at him as he was taking a corner. In a show of defiance Alves would famously eat the banana.
Unfortunately the casual nature of racism in Spanish football is still rife to this day. In 2020 Athletic Bilbao forward Iñaki Williams confronted fans who had taunted him with monkey chants.
The proof that there is a fundamental issue of racism in Spanish football happened in 2018 during a Ribadedeva vs. Nalón match in regional Spain. A group of Ribadedeva fans allegedly racially abused Ethiopian-born referee Tarekegne Asnake Wolde. Racial insults such as "negro de mierda" and "puto negro" were screamed in his direction.
---
---