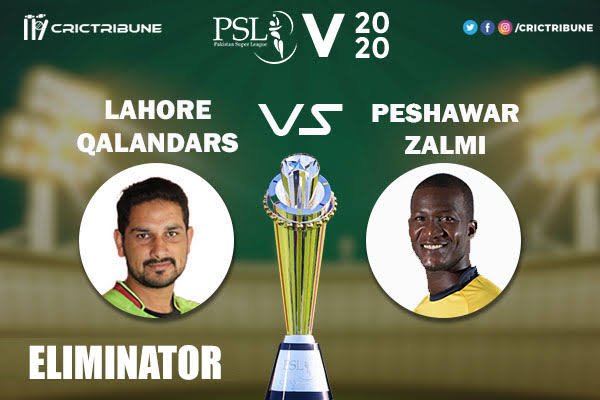 source image
---
---
Brief analysis
The second five-match PSL league season between Lahore Qalandar and Peshawar Zalmi was played at the National Stadium in Karachi.
The best batsmen and bowlers of both the teams showed the essence of their excellent bowling and batting.
And Lahore Qalandar easily crossed the Peshawar Zalmi target to take their team to the next level.
If we talk about the performance of Lahore Qalandar and Peshawar Zalmi teams, the players of both the teams play very well inside the field but a small mistake in T20 cricket leads to defeat.
Peshawar Zalmi, who was considered by some cricket experts as the favorite team, lost a wicket belonging to Haider Ali from the start of the match. Haider Ali Peshawar Zalmi was the best batsman of the team but was dismissed for a score of one.
Thus, if one looks at all the batting of Peshawar Zalmi. Shoaib Malik proved to be the best batsman and the rest of the performance is something like this.
Shoaib Malik scored 39 runs, Imam-ul-Haq scored 24 runs, Sohaib Maqsood scored 16 runs, Veljoin 37 runs and Dupleix 31 runs. In this way, Shoaib Malik and Veljuhan performed well.
And a total target of 171 was given to the Lahore Qalandar team. If Haider Ali of Peshawar Zalmi had not been out on a score of one, it could have been hoped that Peshawar Zalmi would have scored 190 but one mistake was enough in T20.
Lahore Qalandar who became Qalandar in this match and won the toss and elected to bat second. Opening Fakhr Zaman and Tamim Iqbal fell on the score of 17 for the first wicket.
Thus Lahore Qalandar's batting which was better than Peshawar Zalmi's overall and won by crossing the easy target of 170. Hafeez played his best innings and scored an unbeaten 74 off 46 balls which was a brilliant batting. Thi Hafeez washed Peshawar Zalmai's beautiful fours and sixes today. Including 9 fours and two sixes. De Visa also remained unbeaten, hitting two sixes and scoring 16 runs. D-Visa hit six long sixes that kept him out of the stadium.
This was my interesting comment about the match played between Peshawar Zalmi and Lahore Qalandar. Follow me for more interesting cricket news.
Writer :@yousaf-sports