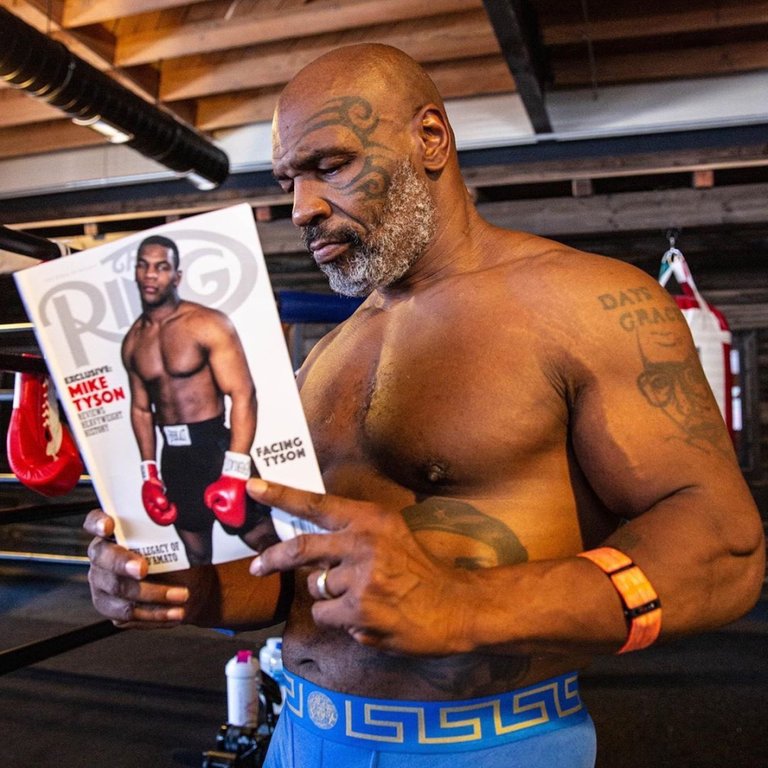 image
---
Boxing fans know that Mike Tyson was a very brave and powerful boxer and when Mike Tyson came into the ring he used to subdue his opponent in a matter of minutes. This is how the world made a name for itself as a great boxer and even today boxing enthusiasts cite the example of Mike Tyson to every boxer who lands in the ring.
But do you know how Mike Tyson became a boxer and what his life was like before boxing?
Mike Tyson came from a very poor family and even his life is full of many crimes.
Mike Tyson used to steal before boxing and was caught stealing on many occasions.
The area where Mike Tyson was raised was home to criminals.
You will all be surprised to know that Mike Tyson entered the world of crime at the young age of ten.
But his life changed when he was sent to prison for theft at the age of twelve.
And so in prison he met a boxer who told Mike Tyson about boxing and said that Mike Tyson could be a great boxer if he left the world of crime and entered the world of boxing. He changed his mind and came out of the world of crime into boxing.
You need to know who was the person who changed the life of Tahsan.
While in prison, he met Bobby Stewart, a boxer trainer who taught boxing to young children in prison.
Bobby Stewart mentally trained Tyson to boxing and began giving him some basic boxing training in prison. After his release from prison, Mike Tyson met a great boxer trainer, Constantine de Amato, a former heavyweight. Champion Floyd Petersen has been trained and boxing enthusiasts are familiar with the name Floyd Petersen.
That's when Tyson met
With Constantine de Amato, Tahsan's world changed, and Constantine de Amato's training made him the greatest boxer in the world.
Speaking of Tahsan as a boxer, whenever Tahsan landed in the ring, his only wish was to defeat his opponent in minutes.
He was in a very bad mood and got angry very quickly. Tahsan won all the boxing medals.
Tyson was also jailed as a boxer, and Toussaint once cut off an opponent's ear in a boxing ring, causing him to pay a hefty fine and a ban on boxing.
Thus Mike Tyson's life was the life of hard worker fighter.
And Mike Tyson started his life journey from poverty and ended it at his peak fame. I hope you like this short article about Mike Tyson's life.
Thank you very much.