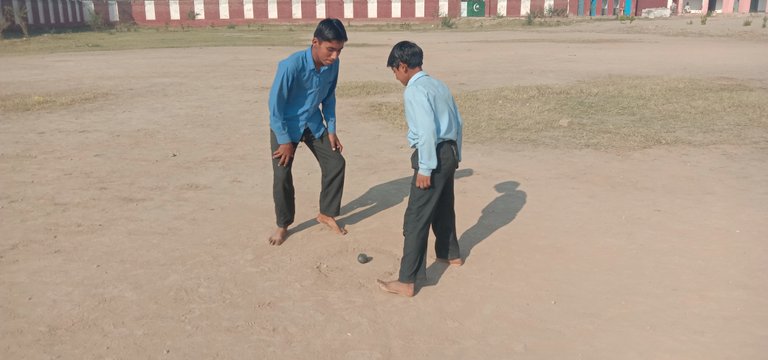 Sports are the key to building a better society. If we remove sports from the activities of society then many colors will disappear from our lives and only through sports can we lay the foundation of a healthy society.
How can we build a healthy society through sports?
If we look, today is the age of adventure and technology and this adventure has created innovation in our lives and sports. It has also paralyzed our lives.
Now the playgrounds are deserted and our youngsters and children are playing big games on computers and mobiles. Computers have devastated our fields.
And this desolation will be very visible in the next few years.
But there is a big difference between playing on the playground and playing on the computer.
Playing on the computer does not create in us the ability that comes from playing on the playground. Playgrounds teach us dignity. Team spirit is created. Our body is strong. And the body is relaxed and exercised.
We learn teamwork on the playground. All these and many other advanced principles of how to cooperate with each other we learn on the playground while we talk about games on computer and mobile. So we get irritability and greed, and cheapness and obesity and an increase in cholesterol by playing computer games in our body .
In this way, playgrounds form a healthy society. And provide a healthy environment. While playing computer games is the exact opposite of these benefits.
My dear friends! We should all set up playgrounds in our area and write about our area on #hive blockchsin and #sportstalk about how you and I are promoting sports.
I think one of the purposes of the #sportstalk blockchain is to promote sports in our area.
And I'm going to start a contest on the #sportstalk blockchain that aims to highlight the #sports spirit. I hope you all will guide me in this.
Thank you all very much friends and I request you all to come and use #hive blockchain and #sportstalk blockchain to promote sports. Because playgrounds are the source of building a healthy society.
I will write my thoughts on the importance of sports in my next post.
Thanks so much for reading my post.
My English is not good if you saw any mistake in text words and spell, i apologise advance in this regard.