CHRONICLE OF THE MATCH MEN'S VOLLEYBALL SM2 VOLLEYBALL CALASANCIAS CORUÑA - VOLLEYBALL DUMBRIA
Saturday 6th February. Municipal Pavilion Barrio de las Flores. 19:00 h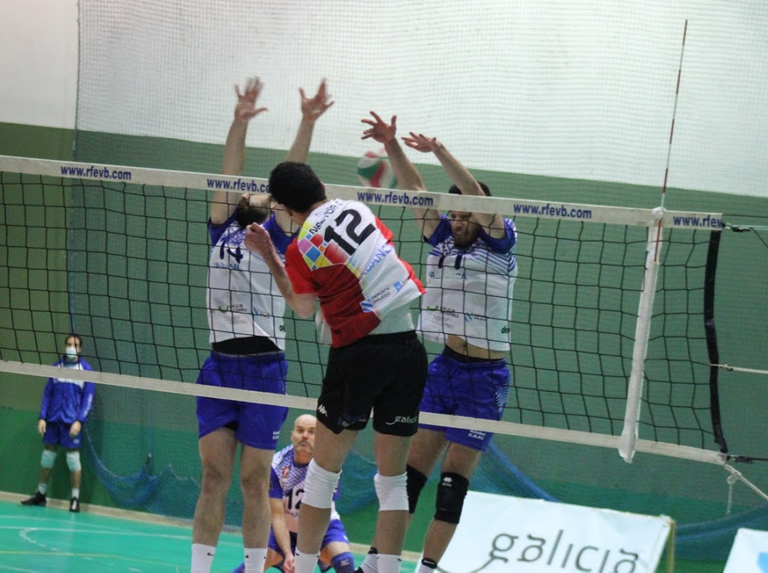 CALASANCIAS CORUÑA: Isma, Queiro, Ioritz, Avendaño, Besteiro, Asier and Allegue (starting team), Deus, Hinojosa, Edgard, Pena, Hermida, Losada and Asier.
**VOLEIBOL DUMBRIA: **Rodriguez, Moreno, Marcote, Muñoz, Mosquera, Néstor and Castro (starting team), Redonda, Bautista, Costa, Dominguez, Castro and Montero.
REFERRALS: Folgar and Pimentel
RESULT. 1 - 3(17-25,25-23, 14-25 y 18-25)

Good match of men's Superliga 2 played on Saturday at the Pavilion of Barrio de las Flores between two teams that know each other perfectly, with very different competition objectives: the locals trying to score and the visitors trying to reach one of the places of promotion of category.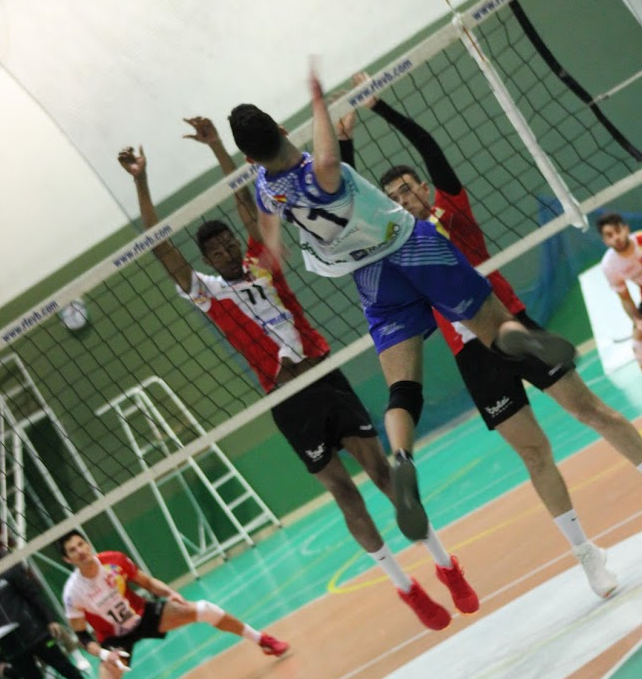 The match began very evenly matched on both sides, with good attacking actions of both teams, impossible to stop with blocking and defense. The score was 15 - 15, which made us think of a disputed final set. However, in the decisive part of the set Calasancias Coruña began to have problems in their reception, forcing the attacking actions, which led to continuous errors. This allowed Dumbria Volleyball to control the set, scoring it without many complications.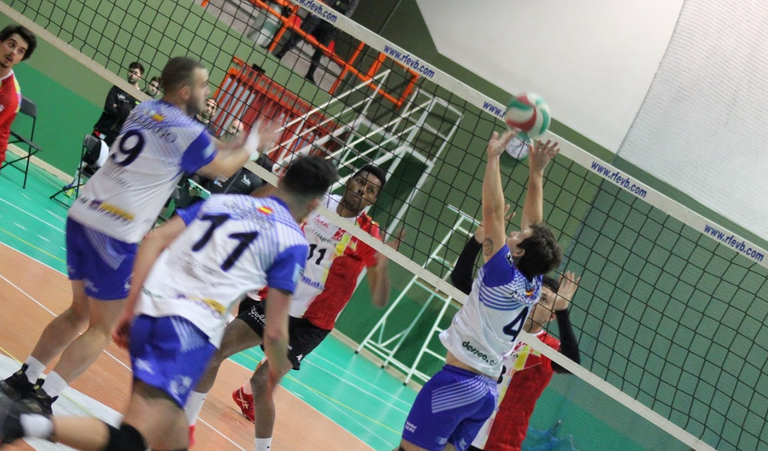 The second set began similarly to the first: good attacking actions on both sides, often answered with good defenses, which offered a showy game. Calasancias Coruña controlled their reception, alternating their attacks on different sides of the net, which led them to take advantage in the second part of the set, taking a 24-21 lead. The nerves of the locals prevented them from finishing the set quickly, allowing Voleibol Dumbria to reach 24-23, but again a good reception from A Coruña, with an attack through the middle of the net, decided the set for A Coruña.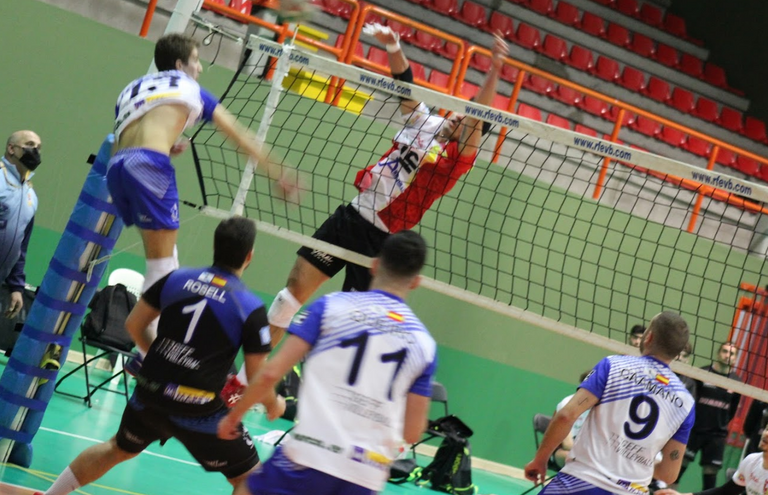 With the 1-1 on the scoreboard and the game developed in the second set seemed possible to achieve the goal set by Calasancias Coruña: to score in this match. However, in the third set the local team disappeared from the court, with multiple failures in reception and attack, so that the visitors clearly left on the scoreboard, ending the set comfortably.
Calasancias Coruña did not start well in the fourth set, making mistakes in attack and not showing the same defense as throughout the first two sets, which allowed Dumbria Volleyball to leave on the scoreboard. After a timeout of the local coach, Calasnacias Coruña reacted, returning to present battle, with alternatives in the attack and a good field defense. The wide difference in the scoreboard originated at the beginning of the set became too deep for the Coruña players, who could not overcome it despite brilliant moments of play: the security and solvency of the visitors made impossible the late effort of Calasancias Coruña, taking the visitors the match with a 3-1 final score.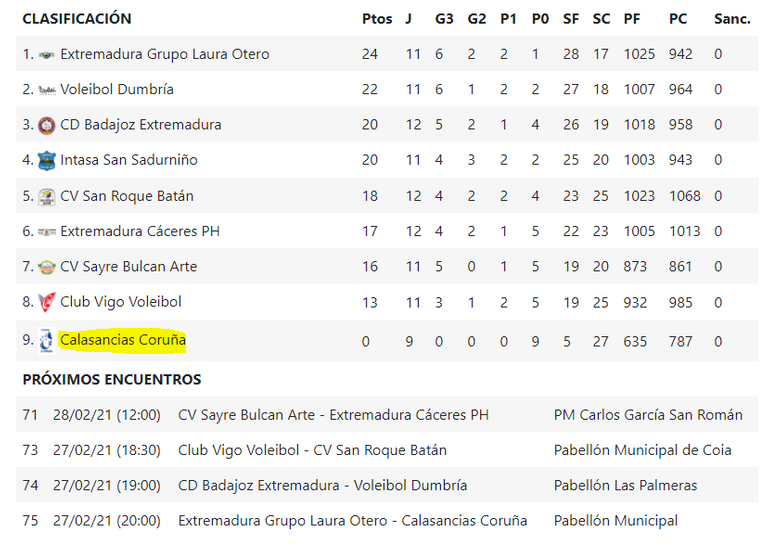 Calasancias Coruña will have a new rest day next weekend, after which they will have complicated trips to Extremadura.