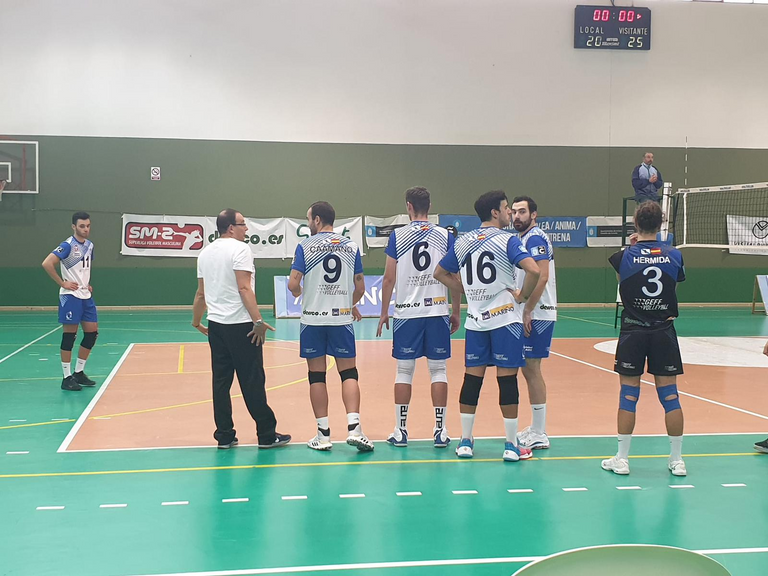 Pabellón Municipal O Conco (Dumbria), Sábado 7 de noviembre 18:30 h

Calasancias Coruña se desplazará a Dumbria el próximo sábado para disputar el cuarto partido de la Superliga 2 Masculina de voleibol. Los locales se presentan como los líderes de la clasificación, al haber ganado los dos partidos que han disputado sin haber recibido ningún set en contra. Calasancias Coruña afronta el partido como una fase más en el desarrollo de su nivel de juego, que debe mejorar en su capacidad ofensiva y en la reducción de los errores propios. Los coruñeses no conocen todavía la victoria en la competición de este año, y el próximo partido no es el más propicio para alcanzarla, pero Calasancias Coruña se desplazará a Dumbría con el objetivo de mejorar su juego y recuperar la confianza para los siguientes encuentros.
Calasancias Coruña will travel to Dumbria next Saturday to play the fourth match of the Superliga 2 Men's Volleyball. The locals are the leaders of the classification, having won both matches without having received any set against. Calasancias Coruña faces the match as one more phase in the development of their level of play, which must improve in their offensive capacity and in the reduction of their own errors. The players from A Coruña do not know yet the victory in this year's competition, and the next match is not the most propitious to reach it, but Calasancias Coruña will go to Dumbría with the aim of improving their game and recovering their confidence for the next matches.