Hello friends, Coronavirus is dominating people in the world very fast at the moment, even some football players have been victimized by Coronavirus.
According to a report, Argentina football player Paulo Dybala has a positive result in the test, Vignesh Srinivas
Has given logo information on Twitter - "Deeply Saddened with this news. Paulo Dybala tests positive for Corona. Get well soon. Corona is a global pandemic. Usage of Soap can kill those Particles. Soap molecules have the power of destroying Virus particles. Wash your hands regularly "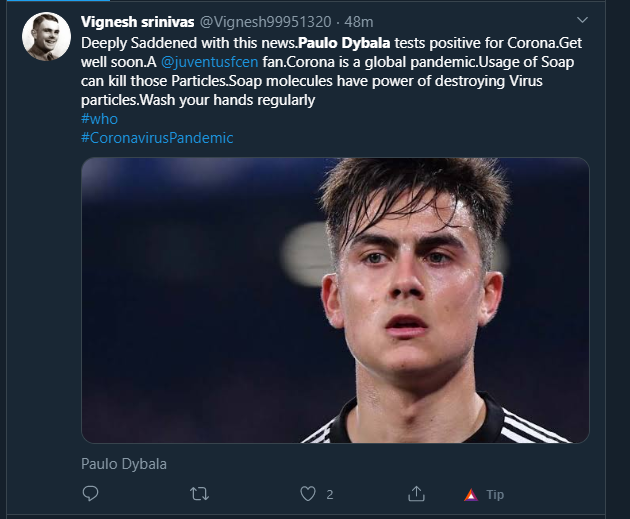 Even Barca Principal has given the information by tweeting, Paulo Dybala's girlfriend has also come positive in the coronavirus test.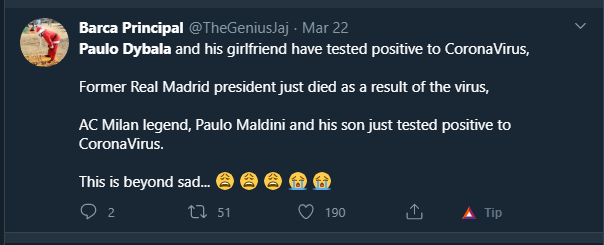 In this way, Paulo Dybala has become the third player in the list of coronavirus.
Coronavirus is spreading very fast in the world, no one knows who will be affected by it. According to me, for the first time, this kind of virus came in the world, which has not yet come out of medicine, and it is becoming deadly day by day.