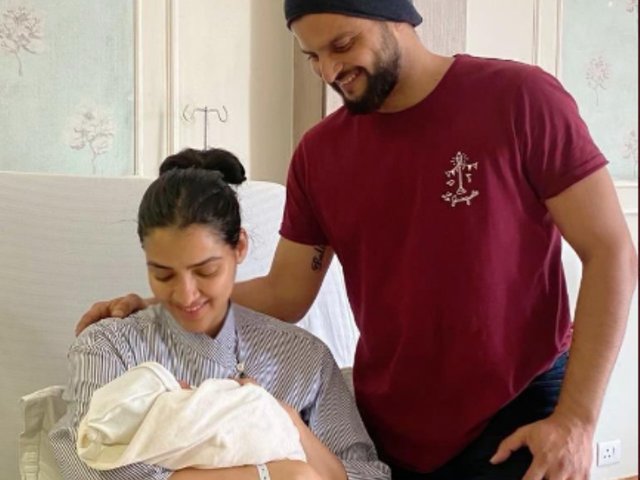 source
Hello friends, I have come to Suresh Raina's house today with happy news, a new member has come to his house. Suresh Raina became 2nd-time father and first-time father of a son.
The players of the Indian team are seen enrolling in their married life apart from the game, in this way Indian all-rounder Suresh Raina's house came happiness, a new member came to their house, Suresh Raina became the father for the second time. To remind you, Suresh Raina married his childhood friend Priyanka Chaudhary on April 3 2015. Suresh Raina's wife Priyanka Chaudhary first gave birth to daughter Gracia in 2016, this time giving birth to a beautiful son on Monday. Suresh Raina named his son Rio.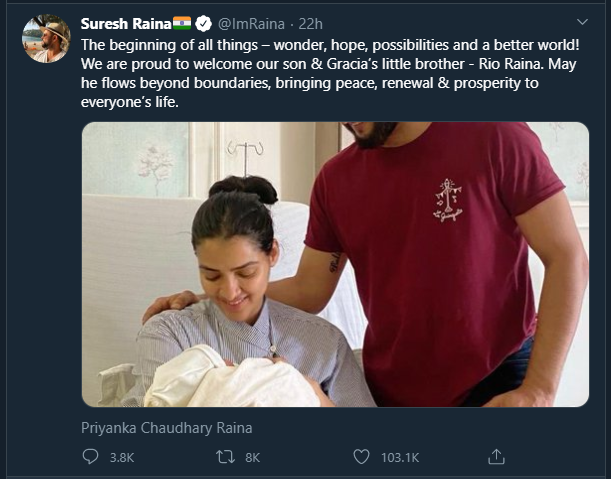 source
Suresh Raina shared the photo with his son and wife Priyanka Chaudhary while giving information to his fans on Twitter, the fans congratulated Raina for becoming a father. Suresh Raina will spend time with his wife Priyanka Chaudhary and new son Rio in the coronavirus breakout. Will be able to take good care of himself and family's health. After that, if everything goes well then next month Suresh Raina will be seen playing IPL from Chennai Super Kings.