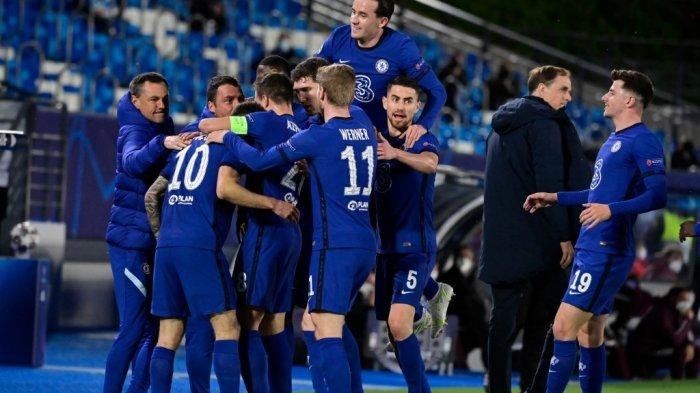 Src
The Blues memang tak ada lawan. Sebagai salah satu klub terbaik dunia ini memiliki banyak sekali pemain penuh talenta. Tak heran jika sesekali, capaian dari klub ini melampaui dugaan banyak pengamat.
Saya salut untuk tim The Blues yang mampu lolos ke final Liga Champions Eropa setelah berhasil menggungguli Real Madrid dengan skor 2–0 pada Kamis dini hari tadi. Pertandingan kali ini merupakan pertandingan semifinal leg kedua di Stadion Stamford Bridge di London, Inggris.
Semoga The Pensioners akan terus menorehkan prestasi yang lebih baik di final nanti. Mampu mengalahkan Real Madrid itu suah sesuatu lhoh.
Kamu pasti bisa. Timo, Olivier, Edouard, kalian harus bekerja lebih kera slagi dari sebelumnya.