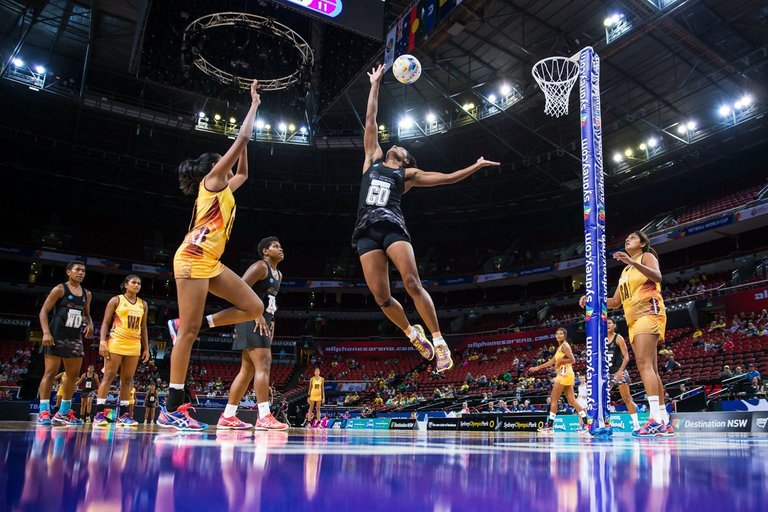 Hello Sports lovers!
Yesterday I was talking about female sports and I asked for suggestions about sports that played mostly by females. I found a few of such sports but what I realized is that no sport is gender-based. Some sport is just loved by a particular gender as such making more of that gender tilt to it.
There isn't any particular sport for All guys or All ladies. But an interesting sport I found that is predominantly played by women is NETBALL
Netball is a sport played by mostly ladies but that doesn't mean it's gender-based. Any gender can play netball, it all depends on individual taste.
According to Wikipedia, Netball is played by more than 20 million people in more than 80 countries. Major domestic leagues in the sport include the Netball Superleague in Great Britain.
That is huge. And these women are mostly involved in this sport. A great percentage of women play netball. And I am sure if a percent or number should be given between guys and ladies that play netball, the ladies will be topping the list.
This is the reason why most people feel that netball is only played by ladies.
Netball is played by two teams of seven players each. Looking closely one might think or consider Netball to be basketball because of the way it is played and the approach is the same. The only differences are in the name.
Earlier the sport was known as Women's Basketball before it was later changed to Netball
Netball is played by both adults and children. And the rules of the sport is that one team must score higher than its opponent.
It is a fun and challenging sport and a lot of women are into netball.
I researched a little about netball so I am not going into details of the sport but if you wanna find out more about it then research some interesting facts about netball.
~ Sport Fairy ~