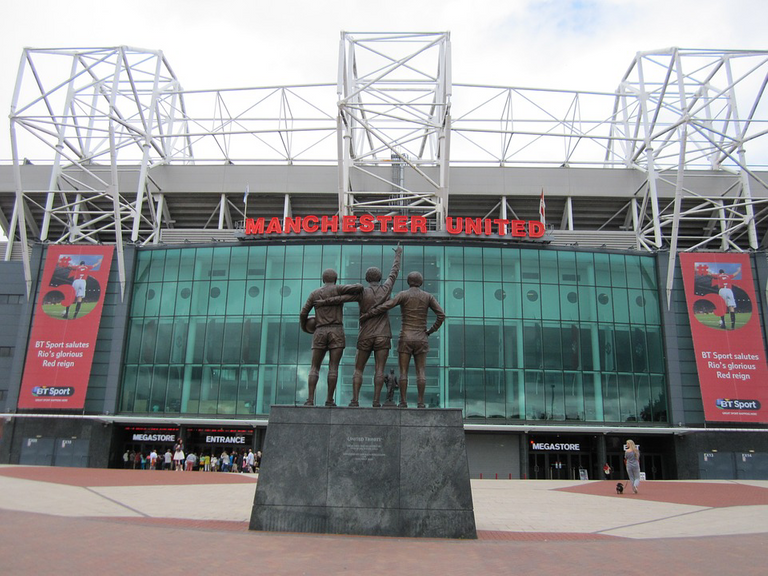 Greetings Hivers!
You know its been 2 years and some 4 months ago since they last topped the league table! The biggest team in the whole of England with a record of 20 premier league titles.
Manchester United finally have the opportunity to finally go top of the league again, provided they avoid defeat at turf moor stadium against Burnley in tonight's crunch match.
A win would definitely take the Red devils surging to the summit of the table overtaking Liverpool their greatest, most bitter and closest rivals who are the current reigning champions who have 19 league titles to their name.
Perhaps what even makes tonight's match all the more savoury is the fact that Man united will take on Liverpool this coming sunday in what is to be the battle for the top of the table! I mean, Can United actually go to anfield on sunday with a 3-point gap ahead of their arch rivals??
With eyes all over the globe on tonight's cruncher, one would almost imagine that the race for the league title is a two-horse race but its far from that. Heavy weight clubs like Man city, Tottenham and Chelsea are not very far behind whilst Leceister city, Aston Villa and Southampton are keeping very close watches at the events unfolding at the top of the table
But for now the focus is on tonight's all-important match for the Red devils and their faithfuls, with many questions to answer:
Would Manchester United finally catapult themselves to the top of the league?
Can they finally be considered Title contenders or even title Favourites?
Or would Burnley put on a show and cause them to stutter??
So many questions to be answered, questions that would definitely be answered tonight. So therefore, we wait and see...