Liverpool's Situation This Season And Last Season Has Changed Drastically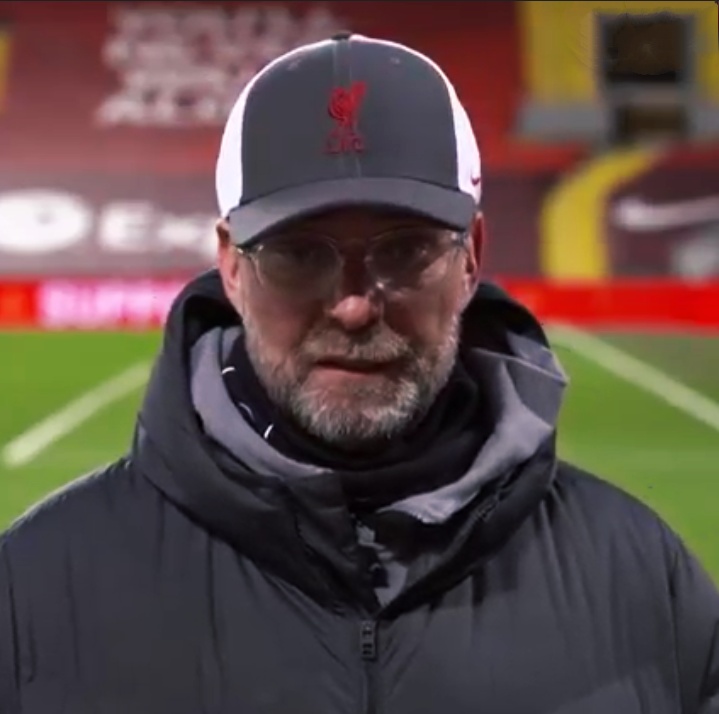 Liverpool have faced various tests this season. Some of the main players have suffered injuries, such as Virgil Van Dijk, Joe Gomez, Diogo Jota and several other players who often go out of medical care.
What is very clear is that in defense, there are no more pure center-backs. So that players like Henderson and Fabinho who actually play in midfield must be pulled back to maintain defense.
Due to the defender crisis, Juergen Klopp is determined to play academy players such as young Nat Philips and Rhys Williams, as well as Ozan Kabak who has just been bought from the Bundesliga club, Schalke. However, the reality still failed to reduce the distance left by Van Dijk.
Over time, Liverpool have walked out of the title race and are now even out of the top four. Yes, the Reds are now in seventh position in the Premier League standings behind Chelsea, Everton and West Ham. But West Ham are yet to play their Week 27 match against Leeds United.
Most recently, Liverpool lost to Chelsea at home. This is their fifth defeat while playing at Anfield Stadium, the worse is the five defeats that the Reds got in a row.
So drastic was the change from Liverpool. Last season they won the Premier League after waiting for 30 years. This season, even limping in the middle of the board. Just finishing in the top four feels like the best considering the current condition of the squad
Situasi Liverpool Musim Ini Dan Musim Lalu Berubah Secara Drastis
Liverpool sedang ditimpa berbagai ujian musim ini. Beberapa pemain utama mereka harus mengalami cedera, seperti Virgil Van Dijk, Joe Gomez, Diogo Jota dan beberapa pemain lainnya yang sering keluar masuk perawatan medis.
Yang jelas terlihat adalah cederanya barisan pertahanan, tidak ada lagi bek tengah murni yang tersisa. Sehingga pemain seperti Henderson dan Fabinho yang sejatinya bermain di posisi gelandang harus ditarik ke belakang untuk mengawal pertahanan.
Disebabkan krisis pemain bertahan, Juergen Klopp nekat memainkan pemain akademi seperti Nat Philips dan Rhys Williams begitu masih muda, juga Ozan Kabak yang baru saja dibeli dari klubnya Bundesliga, Schalke. Namun kenyataannya, hal tersebut masih tidak mampu menutup celah yang ditinggalkan Van Dijk.
Seiring waktu berlalu, Liverpool keluar dari perebutan juara bahkan sekarang keluar dari empat besar. Iya, The Reds sekarang berada di posisi ketujuh klasemen sementara Liga Inggris dibawah Chelsea, Everton dan West Ham. Namun West Ham belum memainkan laga pekan ke-27 melawan Leeds United.
Terbaru, Liverpool kalah dari Chelsea di kandang sendiri. Ini merupakan kekalahan kelima mereka ketika bermain di Stadion Anfield, lebih parahnya lagi lima kekalahan tersebut diperoleh The Reds secara berturut-turut.
Begitu drastisnya perubahan dari Liverpool. Musim lalu mereka meraih juara Liga Inggris setelah 30 tahun lamanya penantian yang panjang. Musim ini malah sedang tertatih-tatih di papan tengah. Finish di empat besar saja rasanya sudah pencapaian yang paling bagus bila melihat keadaan skuad saat ini.
---
---