👀 Hunt for LUKE ☕👢☕👢☕ day 62 👀
Hi @alive friends, today again, as the sites for scavenger hunt @clicktrackprofit where friendly I made a full hunt for @LukeIsAlive 👀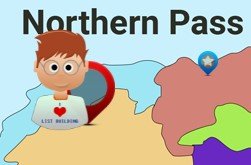 At first Luke was @CupOfTraffic where I was in trouble for the Hangman game. Thanks @edgerik who gave me help, it was indeed AFFOGATO, an Italian dessert with vanilla ice cream covered with coffee.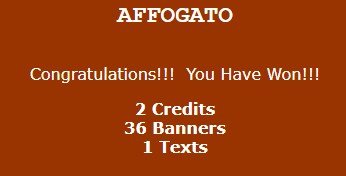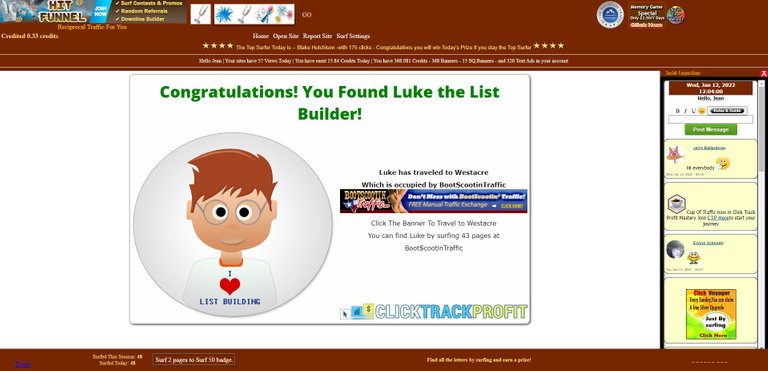 Next Luke moved @BootScootinMama , they change something on this site, you have now to click on the cat right of the GO to get bonus ads: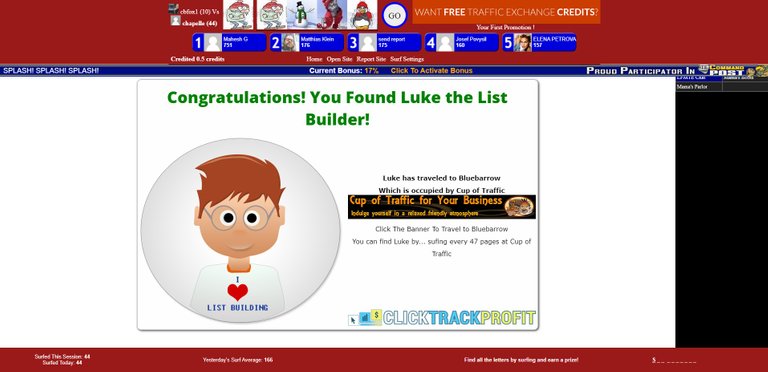 Then Luke came back @CupOfTraffic starting a ping-pong :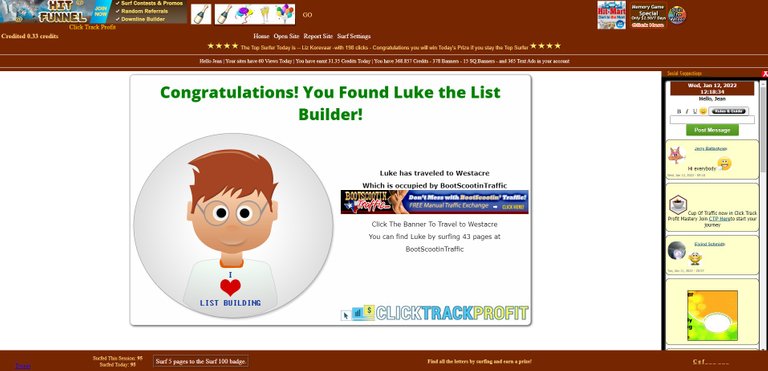 And again @BootScootinMama :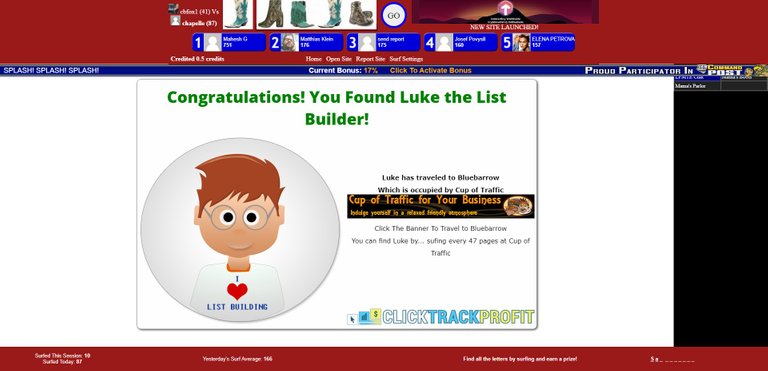 For a final @CupOfTraffic and a easy new hangman game i think.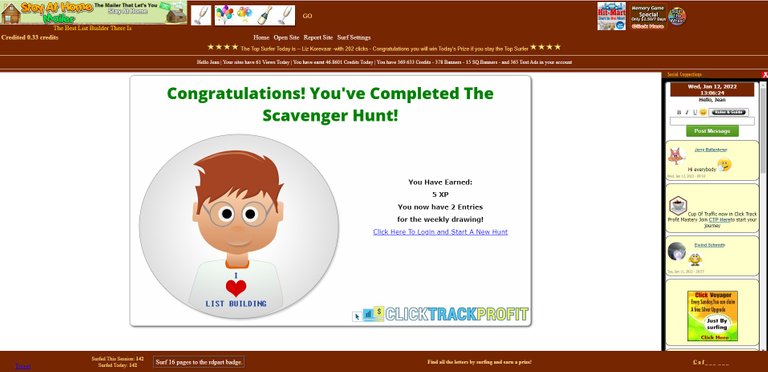 🍀💲🍀💲🍀💲🍀💲🍀💲🍀💲🍀💲🍀💲🍀💲🍀💲🍀💲🍀💲🍀🍀💲
During the hunt (and all my surf activity) i also collected some free BFG Tokens on BETFURY gambling site, it's a really good opportunity to earn cryptos:

You need only 10 BFG to be eligible for passive income (Staking), so it is interesting to keep a tab open to collect your earnings every 20 minutes.
I have now 284 BFG (value $6.1) granting me $0.014 daily stacking rewards, that's 83% APY !
There is no minimum bet, you can bet 1 satoshi and try any martingale on Dice by example 😀
The one i'm testing is 4 sat USDT bet, X2 multiplier (49% odds), 200% increase on loss, max bet 0.01, speed mode.
(For sports bets, minimum is $1)
Talking of Sports an Bet I recommend here on Hive, two contests about basketball and NBA:
https://ecency.com/category/@bencwarmer/contest-nbhive-69th-gameday-nbhive
https://ecency.com/hive-195254/@dunksocial/1000-dunk-contest-76ers-vs-hornets
---
---