Hi, friends!
I can't tell you how disappointed I am after we clipped a rock on the special stage 2 and retired with the broken suspension.
I invest lots of time and money into my rallying because I really enjoy that sport but today was awful.
On the first special stage I also made a mistake with the late breaking after the long straight where I missed the breaking boint. Lack of concentration, nothing else.
There was some other small mistake but nothing special.
Now I have to forget this rock that destroyed our suspensio as soon as possible and start working on the car for the next rallies or season.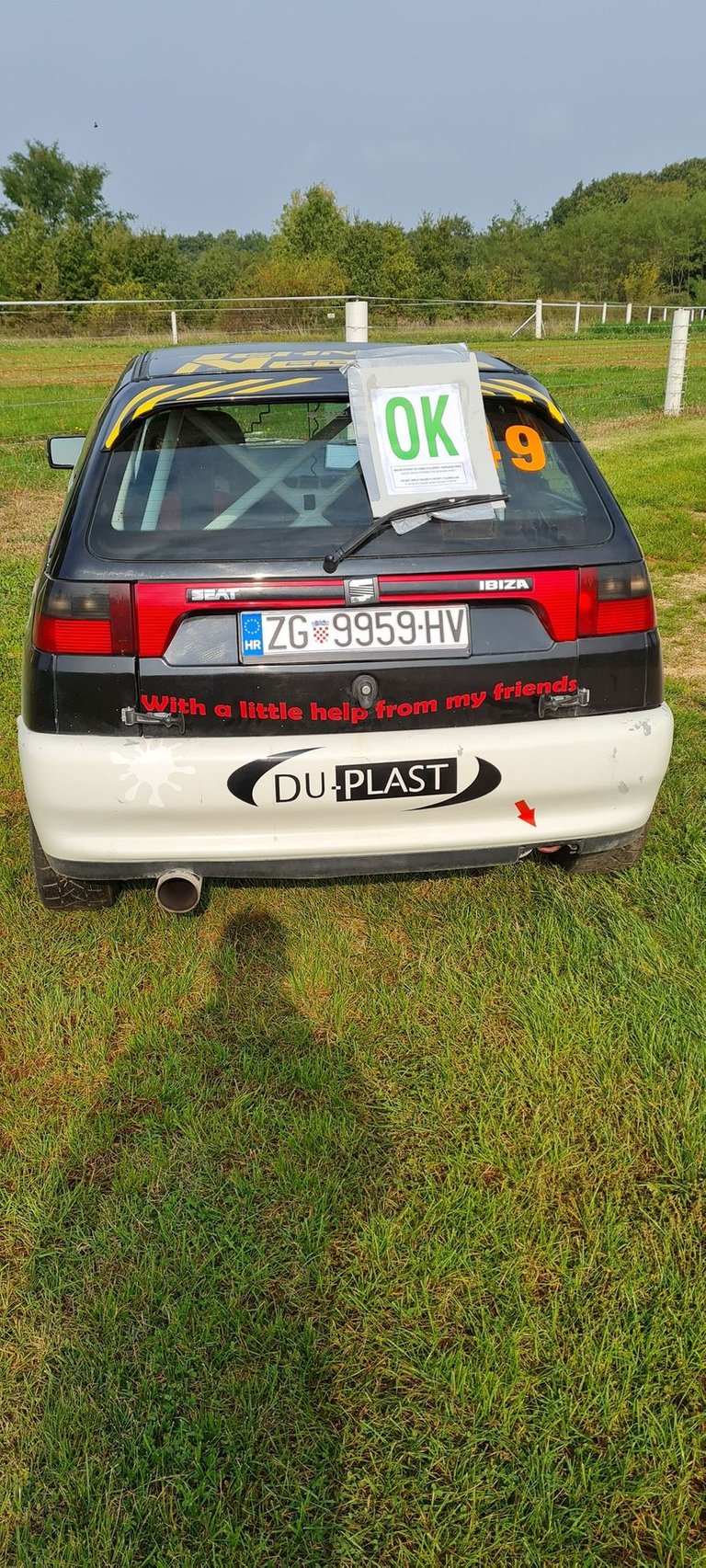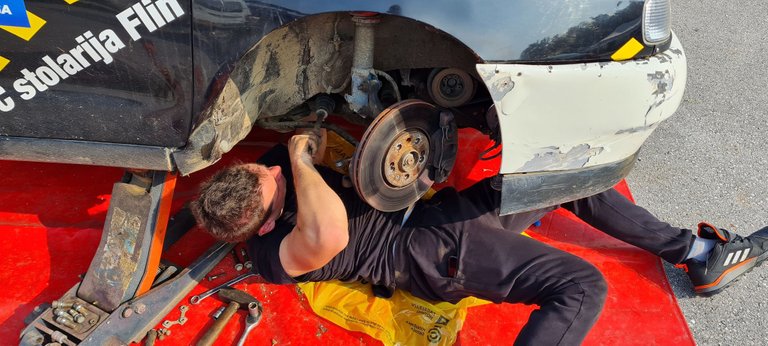 my co-driver Kristijan working on the suspension
Spacial thanks to @pfunk because he is a great friend!