The Let's Go Brandon Coin Is Here (LGB)
Let's Go Brandon!😁
That's what i call the art of war!
Sunzi would have been proud (even though
he was Chinese, wasn't he😅).
Nascar Driver Brandon Brown is now getting sponsored
by a new meme coin on the Ethereum blockchain, called
the LGBCoin! A new crypto coin supporting a patriotic,
American, Freedom-loving attitude. Good idea!😊
Especially considering the fact, that companies was giving
Brandon Brown a hard time to find new sponsors, after the
whole Let's Go Brandon-thing took over. Even though Brown
never started this, he did mention that he is (rather)
Republican than Liberal...and coincidentally the "cock blocking"
started.
Congrats Brandon to your new Sponsor!😉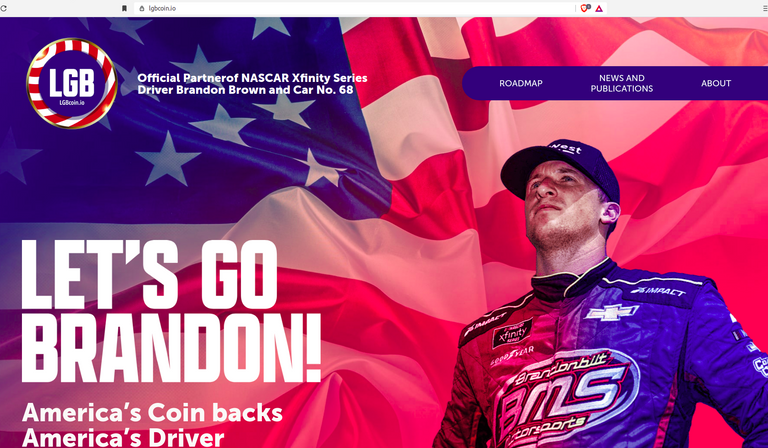 ---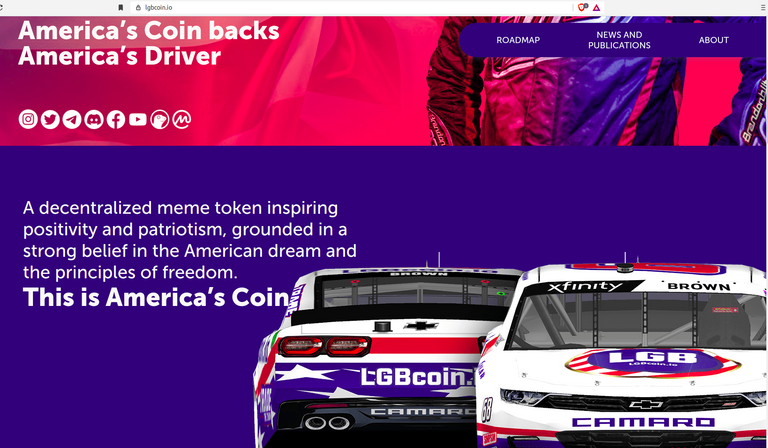 ---
Even though meanwhile...
...Biden agrees with "Let's Go Brandon" 😂 https://odysee.com/@AwakenWithJP:9/biden-agrees-with-'let's-go-brandon'!:4 , the coin is still kinda hard to purchase in my opinion.
Any big exchanges already sell the LGB coin..?? I know some offer already another
meme coin on the Ethereum blockchain, SHIB e.g.
And if i can only swap it for ETH, do i have to pay those incredible high
ETH-fees, sending ETH to the Metamask wallet e.g.?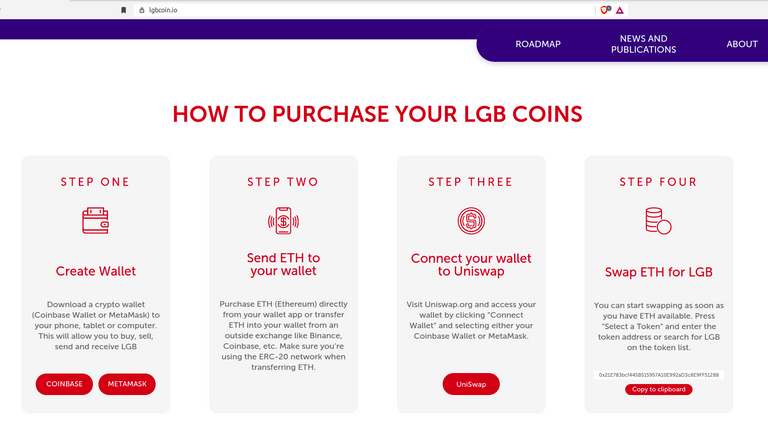 ---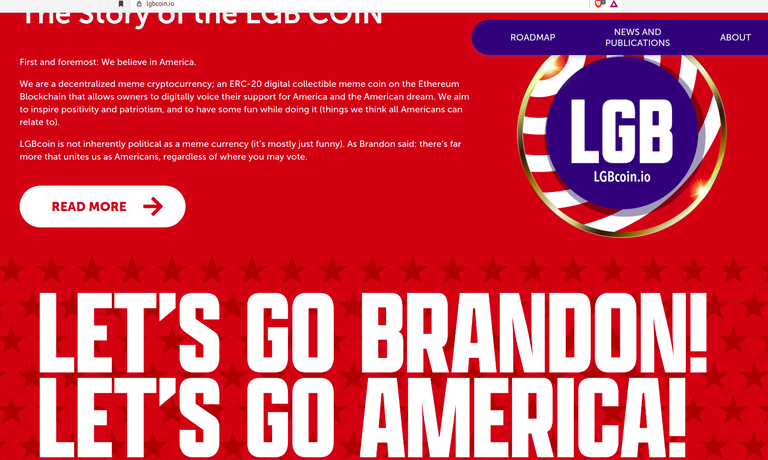 ---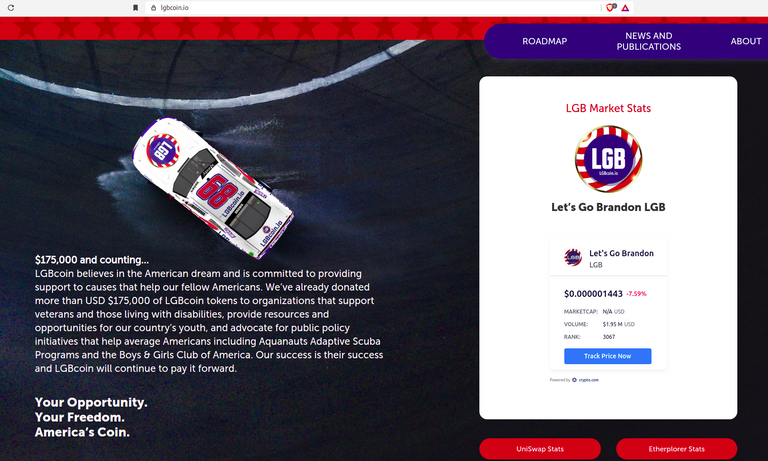 ---
The Price of the LGB Coin...
...is really low right now, and actually dropped some more today, so
time will tell...They should offer easier ways of purchasing it.
Would it be possible to create a Bridge...
...between the Ethereum and the Hive Blockchain, so we could buy/trade
meme coins from the Ethereum blockchain for Hive Engine tokens/Hives
without the high transaction fees from ETH..? That would be cool...
---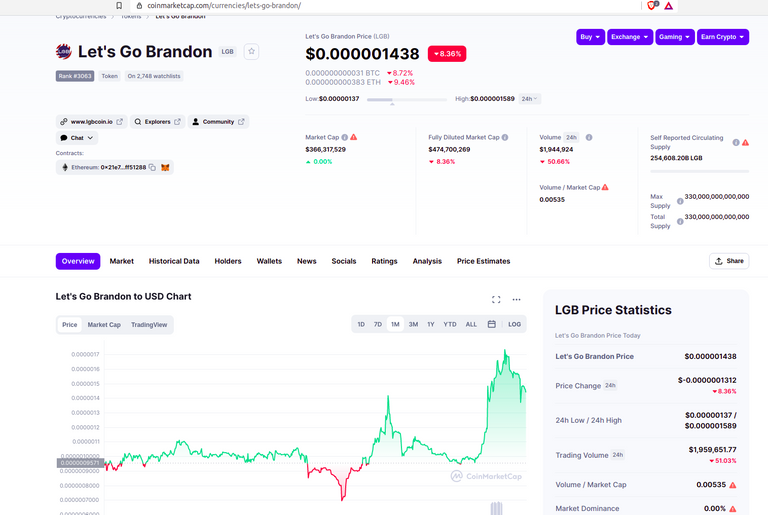 ---
And Brandon presented already his new Car...
https://odysee.com/@SportsWars:6/nascar-driver-brandon-brown-will-be:7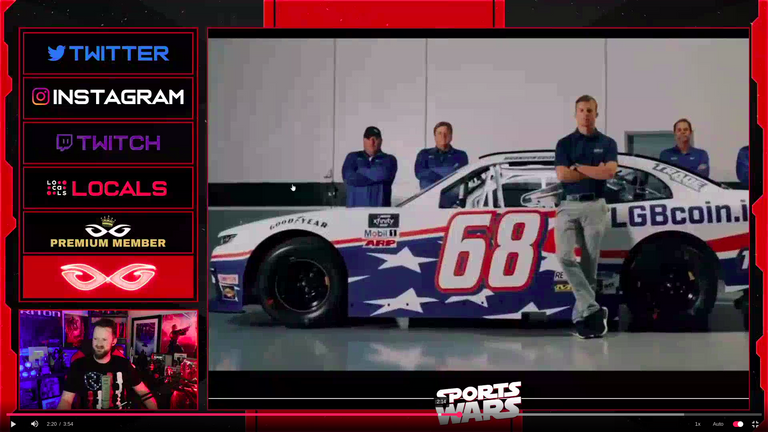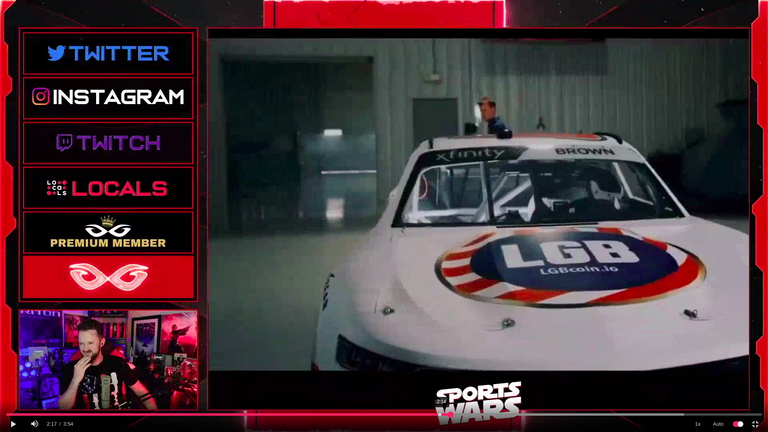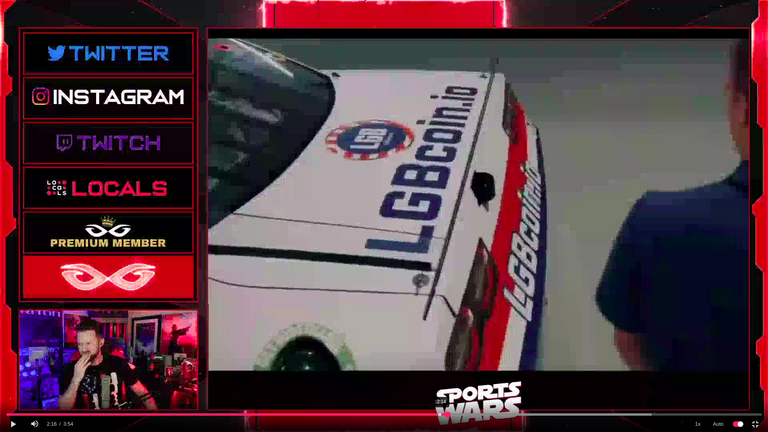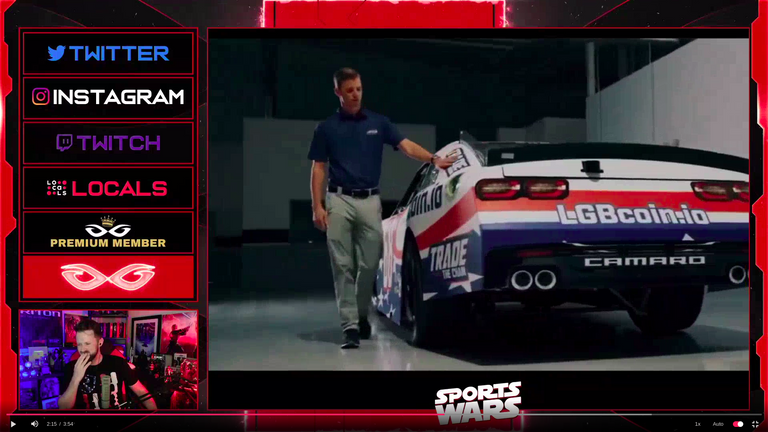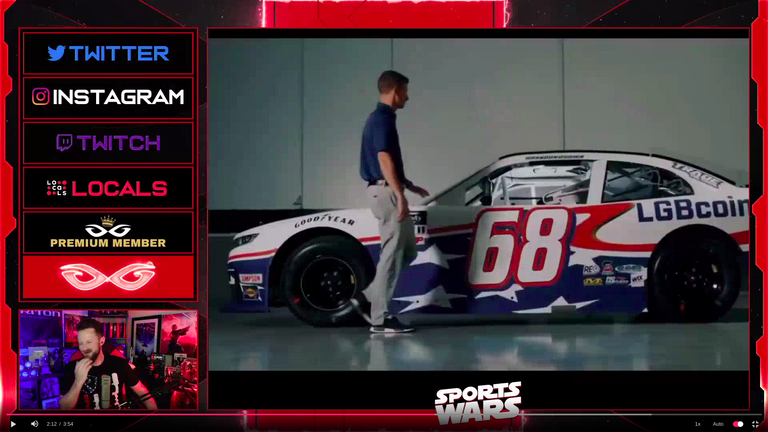 So what do you think, is the LGB Coin something for you?
---

---
---