3 Effective Self Defense Techniques Against A Double Shoulder Lock
In a fight, your strength and size matter. But if you do not know how to use your strength to defend yourself, the more you try to escape, the more you will be trapped. That's why learning martial art and self defense are very important when it comes to defending yourself in real life.
A double should lock is also known as a nelson lock. In case you do not know what the nelson lock is, as soon as you hear a double shoulder lock, you get an idea that the attacker will grab your arms and lock your both shoulder.
The attacker usually gets close to you from behind and puts his hands under your arms and locks your shoulders while putting pressure on your neck back. You can watch this video (from 1: 34 to 2:14 minutes). You will see how this lock looks like and it also shows what to do to defend yourself. All video credit goes to Kalaripayattu Kerala.
Self Defense Technique 1
To defend yourself against this lock, you can raise your hands to grab the attacker's hair or ears. Then turn and move him in front of you. You can make him fall on the ground if you like. What you just watched in the video, that's one of the effective techniques.
There are some mistakes that you can make in this situation. When the attacker grabs and locks your shoulder, you try to move here and there, and use your strength to get rid of this. The attacker can simply grab you right and put more pressure on your neck. This is painful. And as a result, you will be in a more vulnerable position.
Self Defense Technique 2
As soon as the attacker does a nelson lock, raise your hands and grab the attacker's head. Then you bend forward and throw the attacker in front of you. Here you use your body as a lever. That's why you can throw even a stronger attacker. The key is, grab the attacker's head first and then use your body to throw the attacker in front of you.
Self Defense Technique 3
For some reason, you cannot grab the attacker's head or you are a woman and the attacker is bigger and stronger. He moves his head back while locking you and you are not able to grab the attacker's hair, ear, or head. So what is the simple and highly effective technique that anyone can apply to escape a double shoulder lock?
In order to defend yourself against this double shoulder lock, raise your both hands up to the sky. Then quickly sit down on the ground. The attacker cannot grab and lock you anymore. You can strike him and leave the place as soon as you can.
I hope you will find these self defense techniques useful. You have to spend some time to practice so that you can apply it when the time comes. Please feel free to share your thoughts and experience in the comment section.
Thank you so much for reading this post. Stay safe. Always be happy!
---
About Me
Hi, I am Rezoanul Vibes. I'm a content creator and passionate learner. I write about lifestyle, martial arts, self defense, and digital marketing. I make videos without me on the video. Well, you cannot see me, but you can hear my voice. I'm glad to meet amazing people all over the world.
---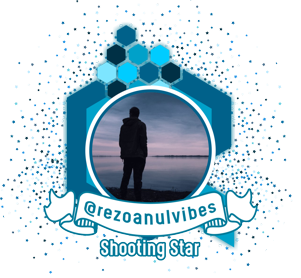 ---
---
---