You can remember the days back when SportsTalkSocial tribes launched. Gradually we saw many people joined the tribe and started sharing their passion, aka, sports. It was back then on steem blockchain. Now we are on Hive blockchain.
I'm glad to see that more people are active in this tribe. We see some familiar faces who started making posts on SportsTalkSocial. Welcome back!
This is the tribe that focuses on sports. And you are most welcome to write and talk about any sports you like. You can connect with like-minded people here, have fun, and do your thing.
We did not see any new initiative for a while, but now we see that. That's great. When SPORTS token price is low, it might not motivate some people to put their effort to make content. That makes sense.
Whether you stake your tokens or sell it to the market, that's up to you. We don't know what will happen in the future, but when the HIVE price goes up, we might see a positive change in SPORTS token price.
I'm passionate about martial arts. I wrote martial arts and self defense related posts before. After launching SportsTalkSocial, I have been writing about it consistently. I'd like to thank all of you for your love, support, and feedback. It means a lot to me.
I started making a series of posts named Self Defense Situation. Now it is episode 145. I did not think I would keep writing about it that long. I really appreciate your support and feedback.
Let's keep sharing what you are passionate about. Talk about any sports that you love doing. Let's spread the positive vibes. See you around!
---
About Me
Hi, I am Rezoanul Vibes. I'm a content creator and passionate learner. I write about lifestyle, martial arts, finance, and digital marketing. I make videos without me on the video. Well, you cannot see me, but you can hear my voice. I'm glad to meet amazing people all over the world.
---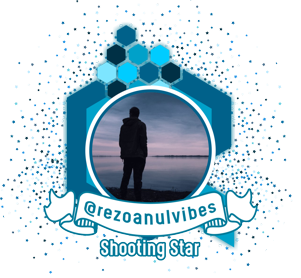 ---