Unveiling the Exclusive Web3 Berlin Conference Badge. HiveBuzz Adds a Touch of Excitement!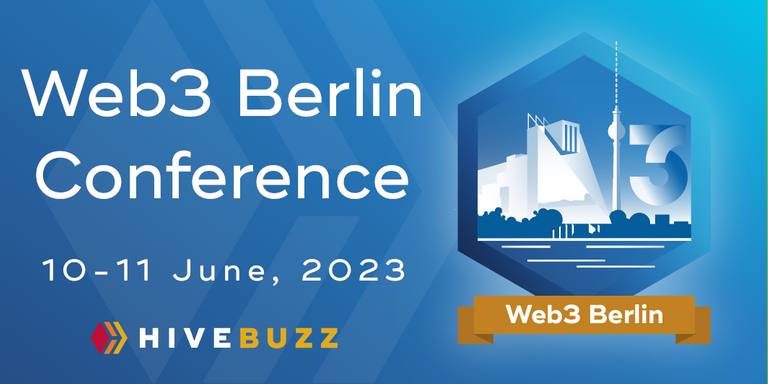 The Web3 Berlin Conference, scheduled for June 10th and 11th, 2023, will kick off soon and promises to be a gathering of top-tier speakers, industry leaders, and avid supporters of decentralized technologies. It is an opportunity for Hive to showcase its commitment to innovation and decentralization.
With thousands of attendees and hundreds of expert speakers, Web3 Berlin is the place to be for anyone passionate about the future of web3.
Hive is proudly standing as a gold sponsor and will be represented by 4 esteemed speakers (@starkerz, @detlev, @crimsonclad and @arcange) and well-known members of the community.
Introducing the Web3 Berlin Conference badge
HiveBuzz is thrilled to announce the creation of exclusive badges as a token of recognition for your participation at the upcoming Web3 Berlin Conference.
When it comes to design and appearance, every detail has been carefully crafted to capture the essence of this groundbreaking event.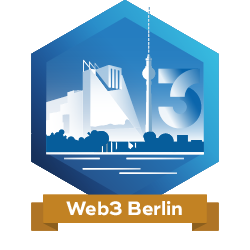 The badges boast a visually striking and distinctive identity that incorporates elements of the Web3 Berlin conference venue and pays homage to the vibrant city of Berlin itself with the iconic Berlin Television Tower, which serves as a symbol of innovation and progress.
How to get your badge?
Get ready to add your badge to your board and be part of the Hive community at the Web3 Berlin conference!
To obtain the badge, there are a few straightforward requirements that need to be fulfilled. this badge is exclusively reserved for conference attendees, adding an element of exclusivity to its possession.
To secure your badge, all you need to do is visit the Hive booth at the conference venue. There, you'll find a dedicated registration process to claim your badge. This ensures that only those physically present at the conference, whether an existing Hive user or a new one that we will create for you on-site, can acquire this special NFT.
It's a fantastic opportunity to connect with like-minded people, learn from influential speakers, and immerse yourself in the exciting world of decentralized technologies.
We are waiting for you in Berlin
Mark your calendars and make sure to join us at the Web3 Berlin conference. We invite all Hive users and blockchain enthusiasts to embrace the excitement surrounding this event and get their HiveBuzz badge.
We look forward to seeing you at the conference. Stay tuned for more information and details about it from @hiveio.
See you in Berlin! Bis bald!
The Hivebuzz Team.
---
HiveBuzz is a project created by @arcange
---
---