Where are you on transfer deadline day?
For me it is torment. The clock is quickly ticking over and there are only 3 hours left before the international window is closed.
My last post ons Sporstalk Social was about the deals remaining to be done at United.
In there, I mentioned that if we fail to sign Sancho we will have failed as a club and we will have failed a manager who pulled it out of the bag despite so much being against him.
I am sitted in front of my Tv on a YouTube stream joining fellow fans in the final hours of what might as well be the beginning of a disastrous season.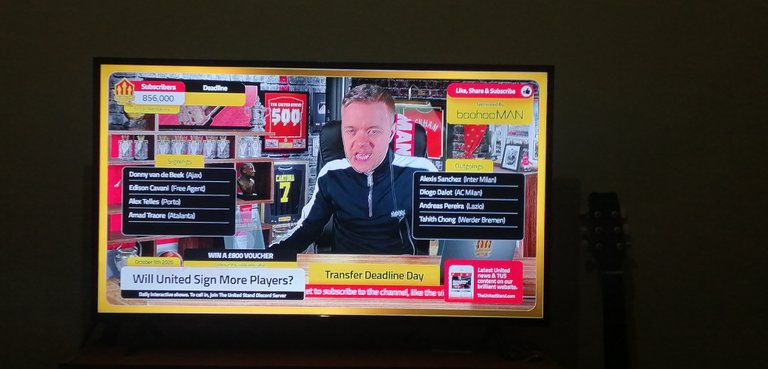 Misery loves company.
I can confidently say that we will not be finishing in the top 4 this season. Even worse, we are more likely to end up midtable.
I was going to do another "Sack Race" for this season after the transfer window closes. Last season my number one in the sack race was Unai Emery.
This season, my number one is Ole Gunnar Solskjaer.
That is not beacause of any fault of his own, but the tiredness, the lack of match fitness, and the effect of a poor window on the attitude of the players guarantees that we are ducked*.
That being said, I will not be watching another United game. Why would I?
I predicted the bashing to Spurs and the loss to Crystal Palace.
We are getting taken out of the Carabao cup by Everton...guaranteed.
We are in the group of death in the Champions League.
Odds are, we end up in the Europa League, we crash out of the Carabao cup, we lose our manager and end up repeating the cycle all over again.
I am a massive fan of Man United but that doesn't mean I will suffer having my hope crushed game after game while I very well know we cannot compete at all.
Posted using Dapplr