New Additions To INDEX - STARBITS, SPORTS & CTP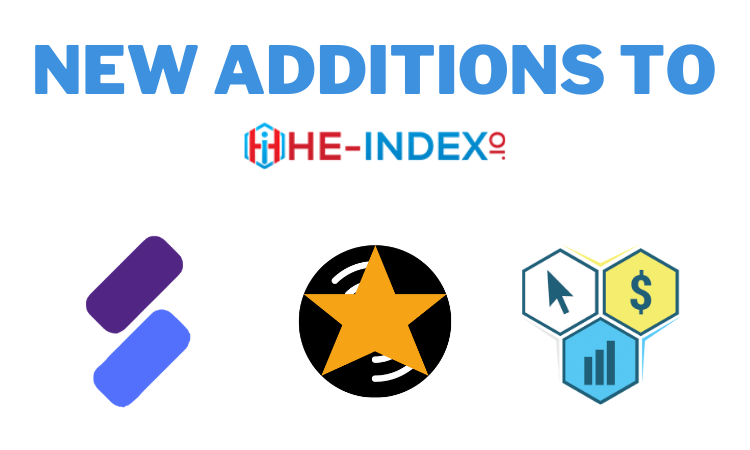 And here we go.....
It's been a few weeks now since we launched the Index Token project and it's been an absolute blast!
The mission of this token is to...Ya' you guessed it...Index the entire Hive-Engine market.
This is a long term project and instead of adding every single token all at once, we've been monitoring the market over the past month, and checking for volume and stability on the projects we want to include.
We started with 10 tokens we think represent the market very well, but that was just the beginning...So tomorrow (Monday December 21st) we will be adding the following tokens to the INDEX with plans to keep adding regularly :)
---

STARBITS - The currency of the @risingstargame This popular game in Hive has been getting a lot of attention recently and it's token has been stable over the past few weeks. Regularly in the top 20 tokens traded, it's volume is healthy and we are looking forward to bringing it to INDEX :)

SPORTSTALK - One of the first projects to jump on board Hive-Engine and a very unique niche community on the blockchain. The @sportstalksocial community is...You guessed it...Focused on sports! And this awesome project rewards fans of every sports league from around the world with the SPORTS token.

CTP - The CTP Token is one of the most stable tokens on the market. Over the past month it's regularly been in the top 20 for volume and has some big use case within it's niche. This is the token of the @clicktrackprofit community - Dedicated to entrepreneurship and bringing them to the blockchain!
---
We will be adding these 3 tokens to the INDEX tomorrow and will monitor them for purchases / rewards over the next few weeks. Good news is both SPORTS and CTP are stakable, so you will be receiving dividend payments in these tokens as well as from the other stakable tokens in the INDEX!
Our plan is to continue to add stable tokens with regular volume over the next few weeks, given the addition of these 3 go smoothly :)
Thank you so much for your support of the INDEX project and we look forward to delivering you rewards for the years to come!

---
---