How to Develop a Love of Exercise
This post considers the importance of leading an active lifestyle in order to maintain a healthy body. It also suggests that although some people struggle to develop a love of exercise, it is possible to do so as long as individuals are prepared to try different activities and make exercise a normal feature of their day.
You might think that it is impossible to develop a love of exercise, but you won't know until you've at least tried. The trouble is that it is far too convenient to get home from work and laze in front of the television, rather than going to the gym or getting out on your bike. However, although you may enjoy relaxing in front of the television, a sedentary lifestyle could be bad for you in the long run. It is harder to control your weight for one thing and this, in turn, could lead to serious health problems. You might think that you hate exercise, but it is worth trying to overcome these negative feelings.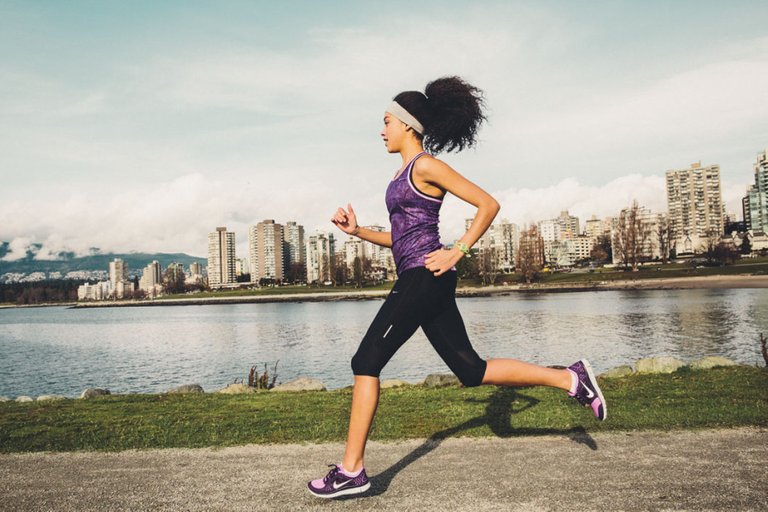 source
Indeed, if you're ever going to develop a love of exercise, you need to stop telling yourself that you loathe exercise. Of course, going for a swim or a run is going to feel like a hassle if you continually tell yourself that you hate doing anything active. Instead, you should try to approach exercise with a positive attitude. It definitely helps to find an activity or sport you can have fun doing; after all, there are plenty to choose from. You might find that you enjoy doing a solitary activity, such as running, or that you prefer a more social sport, such as hockey or football.
Clearly, it helps to determine what your interests are, as if you find a form of exercise which you actually enjoy you won't have as much difficulty trying to motivate yourself and you may even develop a love of exercise. This may not happen overnight, but you will soon come to appreciate the benefits of staying active. You will be able to eat more food without gaining weight and you will notice that your body becomes firmer and more toned. You will also get a natural high from doing exercise, due to the release of endorphins, and this rush could make you want to exercise more.
Plus, you may decide that you like trying to push yourself and setting yourself challenges. Often, individuals decide to get fitter and find themselves signing up to compete in half-marathons and marathons or participating in triathlons. When you have a goal in mind and you want to compete against other people, it becomes easier to motivate yourself to train – even when it's cold and raining outside – because you want to do your best.
Even if you really can't stand exercise, you still need to make an effort to do something for the sake of your overall health. Consequently, you might want to think about incorporating exercise into your normal life, so that instead of driving everywhere you cycle or walk instead. You may never develop a love of exercise, but by doing something every day it will become part of your routine and you will no longer bother to question whether you should exercise or not. In fact, on those days when you're unable to exercise you might actually discover that you miss it.
Everyone has different interests and exercise may not be something you will be able to develop a love of. However, it is well worth trying different activities and incorporating more exercise into your life, because even if you don't love exercise, you will certainly begin to enjoy the benefits of leading a more active lifestyle.
---
Posted on NaturalMedicine.io
---
---