These tennis learners played some consistent forehands and backhand with each other. I (the coach) gave them the task of making 10 consistent tennis rallies. A pair of them made it successfully and I was impressed with their wonderful performance.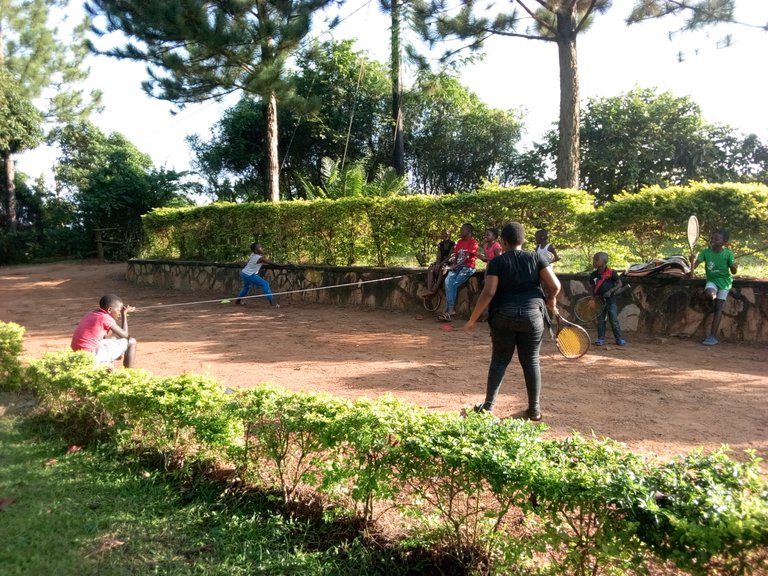 That's proof that they are putting into practice all that I have taught them so far.
The picture showcases two players holding a Skipping rope that is acting like our tennis net. We do not have a real tennis net yet. We are trying to improvise by using this skipping rope.
Enjoy the video
I am also disciplining those that keep on misbehaving while in the training. I am giving them some small punishments for physical fitness such as doing pushups, frog jumping 10 times for purposes of maintaining a sense of seriousness while in the training.
About Mukono tennis Academy
This is a charitable tennis organization focused on helping young people in learning the tennis sport as a way of improving and transforming their state of lives.