Adding value to my local area by volunteering in tennis coaching of these little ones. I am engaging these kids in this sport almost every day. Their parents are very happy with this great act of kindness and support I am rendering to their children as they continue growing and discovering their talents.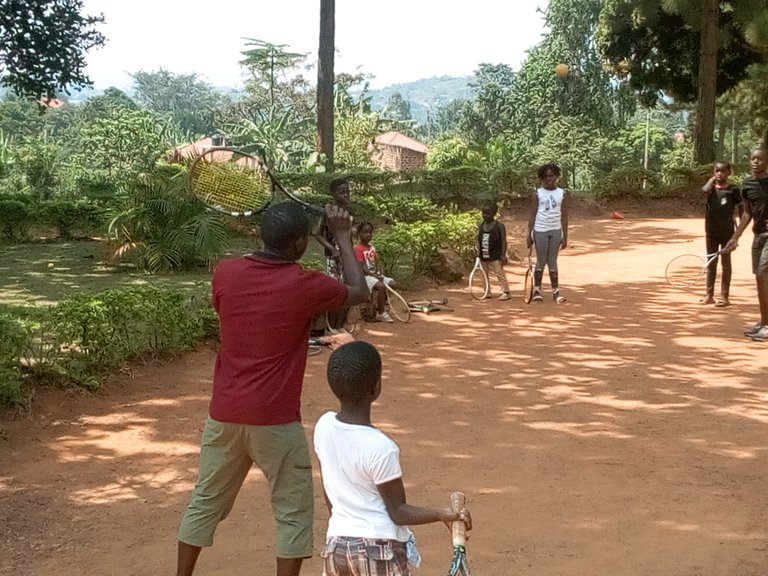 This session lasted for 2 hours and that is from 10 am -12 pm.
In the future, some of these kids will turn out to be great tennis players in the nation who will also compete in various tennis competitions all over the world.
I began the session by engaging them in some physical workouts which included jogging around 10 times from our tennis court. "not a professional one," we are just using someone's compound as I continue teaching them the basics of the game. The purpose of this body workout is to help them get warmed up as they get ready to start up the real hitting of some tennis balls.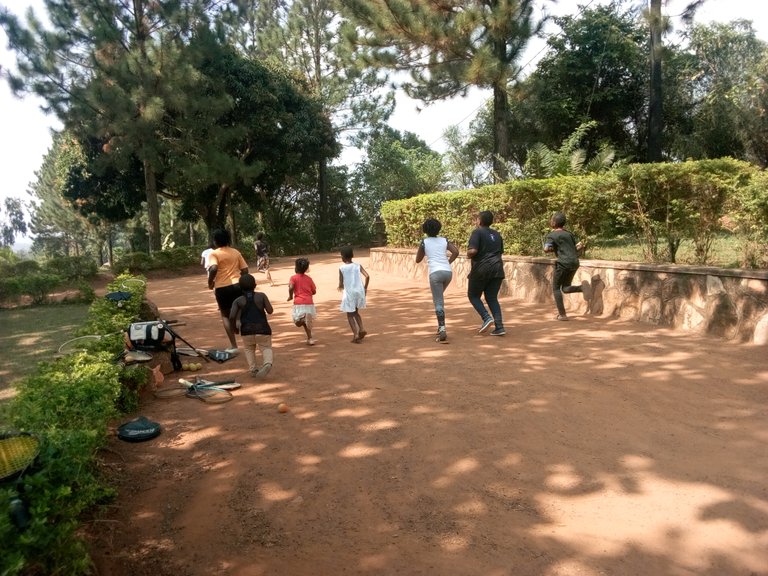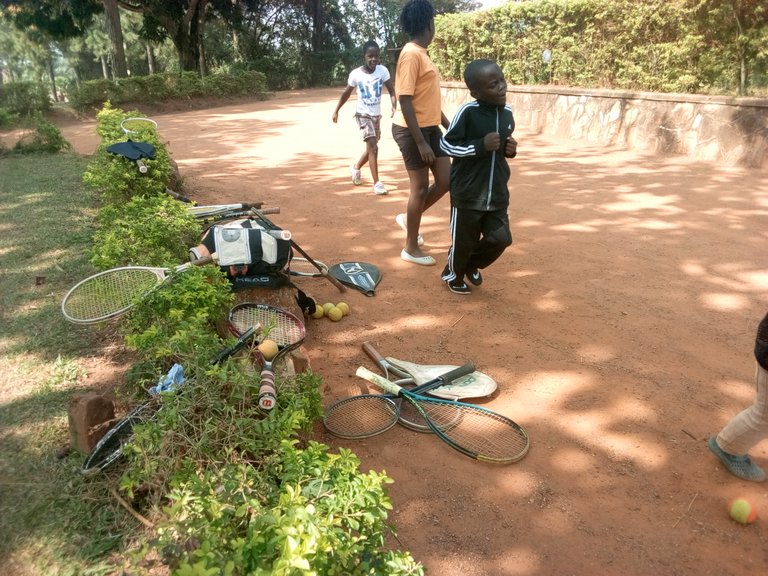 Luckily enough I received a donation of 4 more tennis rackets yesterday from a good friend of mine. Thanks to her for extending such generous support to us. The number of children benefiting in this program has grown over time and it has brought up a challenge of inadequate equipment to keep running this community sports charity project.
As you see in the photographs, this is a mixed-up group of kids. When I was engaging them in the body workouts I had to mix them up but during the tennis-playing session I had to separate them so that I can be able to manage them and keep them all motivated because the older ones learn much faster than the little ones.
I recently bought some more tennis balls for them and we have been using them effectively in the various training sessions unfortunately the balls have reduced in number and are now giving me hard time collecting as it always takes up some time and energy when collecting the scattered balls.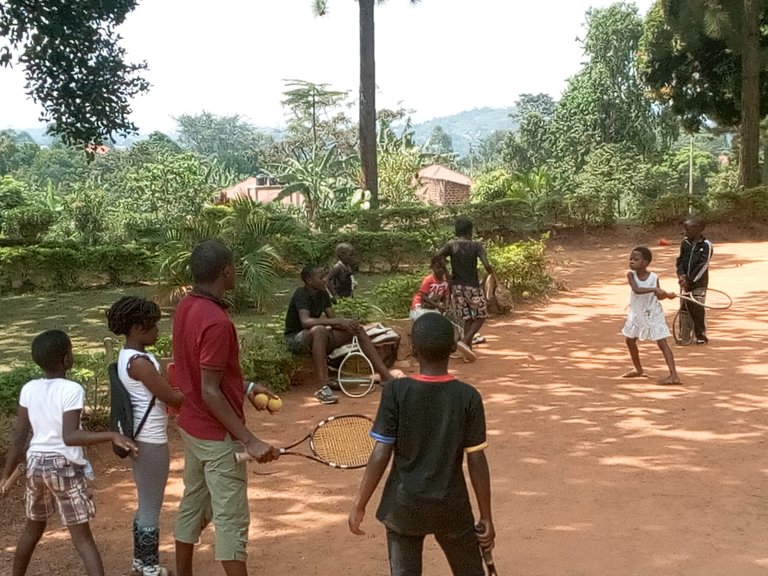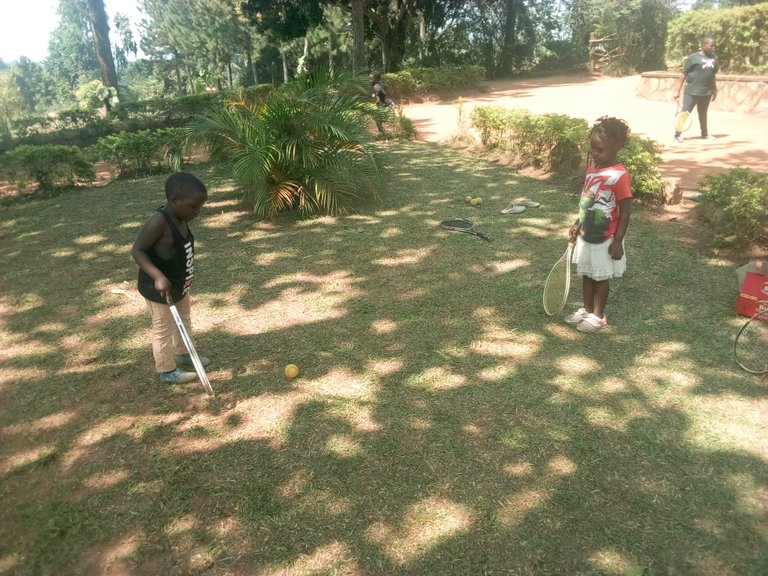 I grouped these kids in 3 and 4 groups. I lined them up and kept giving each one of them the opportunity to play some 2 -3 balls that I kept on tossing to them using my right hand. For today I focused on working on their forehands being that we had some 2 newcomers who had just joined us.
Since older children can now play consistently with each other, I had to let them do so. They suggested that they wanted to do some doubles and I had to let them do so as I also continued helping out the little ones from aside.