Taught these kids how to play the forehand and backhand.
I practically demonstrated it to them. The fore-hand and backhand motion are very vital tennis techniques that need to be given quality time for people to grasp them perfectly since they are the core tennis techniques for the game of tennis.
Enjoy the video
---
---
Two of these kids had already gone through this practice. I had to make them re-do it as they have always been making lots of errors while hitting the ball. I found it fit to remind them through re-coaching them these two vital techniques.
---
One of the kids on the left hand side in the video shared above is a new comer who just joined us in the training.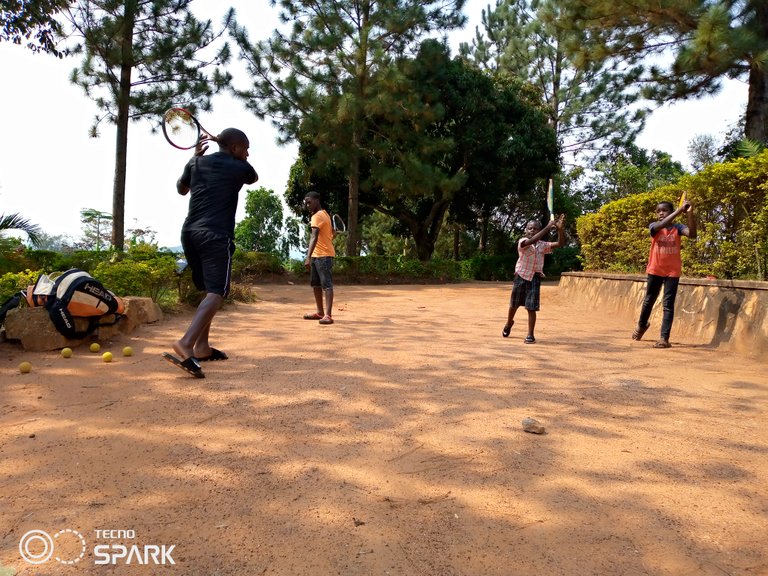 I used 5 steps in helping these to learn these techniques. The ready position, number 1, 2,3, and 4. Number 1 involves taking back your racket. Number 2 is the footwork (stepping in);The left foot for the fore-hand and the right foot for the back-hand motion. Number 3 is the hitting point(contact point of the racket and ball)