I know you came here to read a wikipedia blog of Hockey In Nigeria. Do we even have a standard hockey team and field in Nigeria to start with since 1928 that it got to Nigeria?
The game of hockey is one of the least games played in Nigeria. I am not sure if Nigeria has ever come back home with a trophy in the game. But I am sure of other games and sports like Football, Basketball (we are the giant of Africa here). Lawn Tennis, Table Tennis 🎾, Weightlifting, Judo and many more.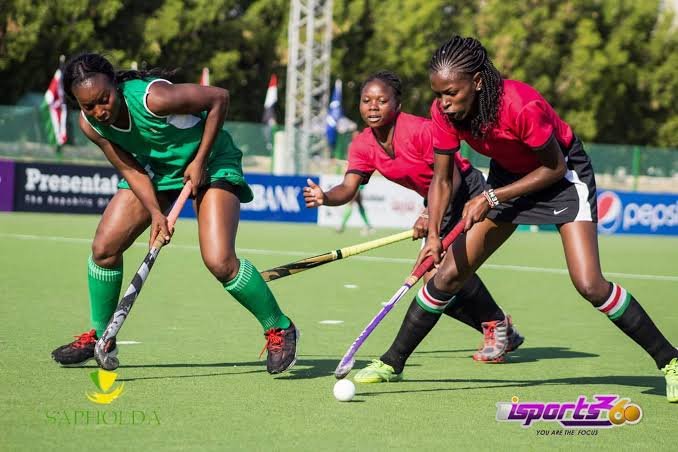 Source
Though there is Nigeria Hockey Foundation, the country's arm of African African Hockey Federation. We can also add that Hockey has yet to gain more than enough popularity in Nigeria due to its specialised field, sports gadget and equipment it deserved.
It will also interest you to know that all over the country, we don't have a standard hockey 🏑 field that is of international standard. It's not a matter of very sad. It's a matter of 'we don't know' 'we are not interested'🤷.
For your information,hockey 🏑 has been in Nigeria since 1928. Yeah, you head me right. And we are still yet to catch up till now.
...
...
An entry into @thealliance Mind's Eye Theme Writing.
The Mind's Eye - Friday Theme
🏑🏑🏑