Best season ever - Stadium is my key to earn in Rabona

This is my blogpostserie about my investment in Rabona.
Stay in League 1
Best finance ever (money comes in)
My thoughts about value
Stay in League 1
The season is soon over and I will stay in league 1 one more season. I looks like my 2 seasons in Champion just was a "guestplay" that will not happen again...
But just now I think its good. Because I obviosly have a good balance between income and cost.

Best finance ever
With 2 matches left the balance this season looks like this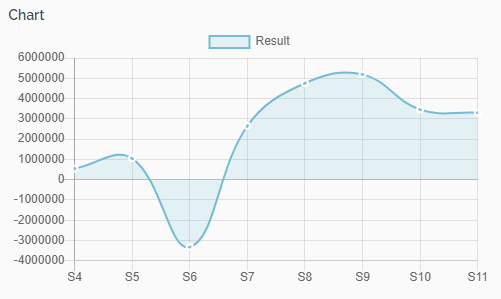 As you can see the result was better season 8 and 9 - in champions league. But this is not all information....
Because in Champions leage I did not bought players. This season I have bought players for 1,5 Million RBN - because I forgot to renew contract.....again.... idiot....
The result just now is + 4,50-5 million RBN and 2 matches left. I will make record!
Stadium is the key
For me the key to money is a big stadium - and dont loose to many games.
Tickets - Stadium operating cost and salury = about 4 million of my result at 5 million. So the tickets is the KEY. Sell a lot of tickets - win games so people want to come and just cash in...
I THINK - but I am not sure - that more international fans will arive in champion and that will give more money from the shop and tv-licens. But I have a feeling that being in the top 3 in leage 1 gives me more than be at the lowest places in champion. Tell me if you think I am wrong.
My thoughts about value
For the first time I will make a guess.
What will RBN be valued when the market open? Or 2 weeks later.
I guss 1 HBD = 400 000 RBN
I think some will take the opportunity to sell of and leave the game (There will always be some - in every game doing so). And some have a big bag of RBN. But in the other hand - small players maybe want to invest in better players. This is my guess so far - exactly 2 weeks after the market is open.
---
---