Tak už můžeme jezdit na kole a běhat v přírodě bez roušky. No není to fajn?! Je! Musím říct, že mě to běhání s rouškou moc nevyhovovalo. Člověk se chce nadýchat čerstvého vzduchu a nemůže. Teda pokud to dodržujete fakt podle předpisů, resp. dodržovali jste. Myslím ale, že pokud běžíte sami a není široko daleko nikdo, koho byste mohli nakazit, asi vás ani nikdo nepráskne že si roušku dáte pod bradu. Než opět někoho potkáte.
Ale běžců a cyklistů vykouklo hodně, snad i víc než kdy jindy. Ono to je také dané tím, že někteří byli zvyklí chodit do fitka nebo hrát nějaký kolektivní sport a nemohou. Proto jsou venku a běhají v přírodě, pokud to tedy jde.
Běhání mě zprvu tolik nenaplňovalo. Bral jsem ho jako doplněk sportu, na nabytí fyzičky. Ale s věkem už mu přicházím na chuť. S touto rouškovou karanténní dobou mě to baví ještě víc. A když je pak i krásné počasí, je to ještě lepší. Jasně, hořká tečka na závěr je nyní nemožná, pokud nenarazíte na nějaké "okýnko", které je na hraně zákona. Ale ten pocit po doběhu je prostě nepopsatelný. Vyplavené endorfiny, příjemná únava.
Mimochodem, u koho se zaseklo #tematydne? A bylo už na Hive nějaké? Kdo chce vykopnout? :)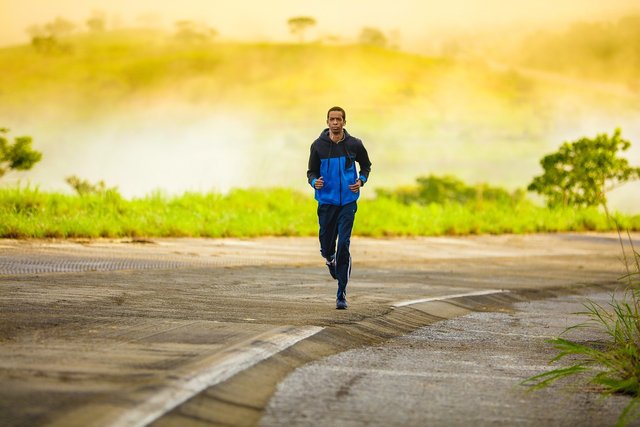 Zdroj: Pixabay