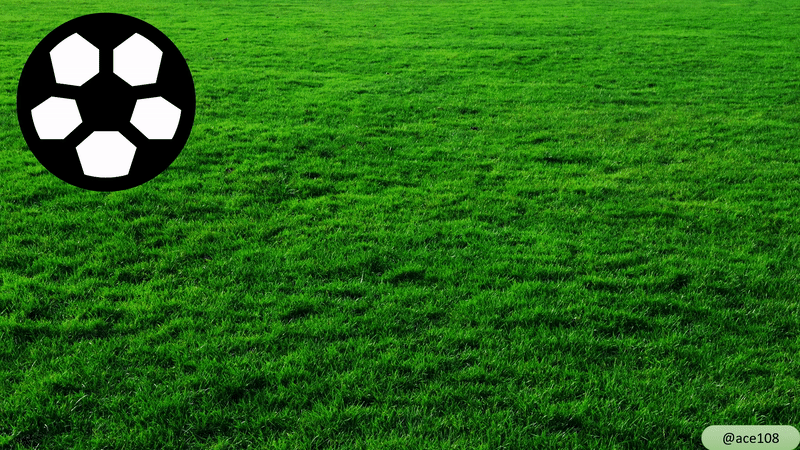 I had to raise the price of one of my defender. So, went to the market, filter out the defender and cancel the sale.
我必须提高我的后卫之一的价格。所以,到了市场,删除之前放进去的销售。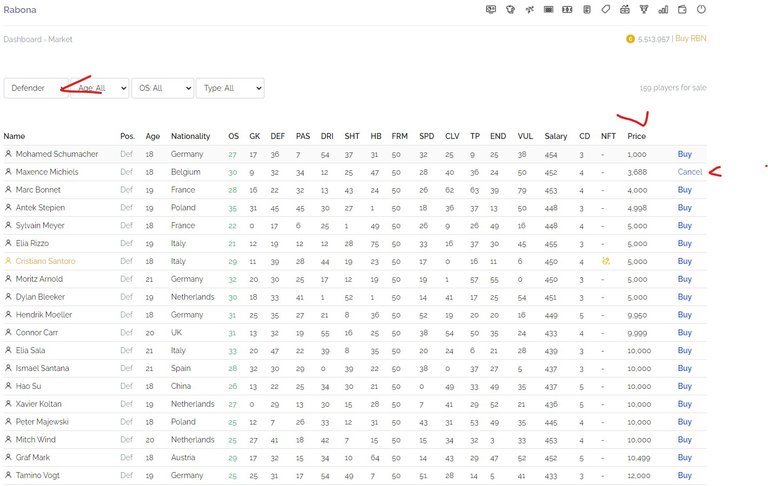 🎶Meanwhile, some music for you to enjoy as you read. This piece is part of Vivaldi's The Four Seasons, particular the first of the 4 violin concertos, called Spring.

🎶让大家继续读的时候,欣赏一点音乐。这件作品是维瓦尔第的"四季"的一部分 - 4小提琴协奏曲中的第一首,名为"春天"。

Source | 来源: https://musopen.org/

https://soundcloud.com/alan-chang-563971986/four-concerti-grossi-4-vivaldi-op8-i-la-primavera-allegro-largo-allegro
Source | 来源:
https://musopen.org/music/2213/antonio-vivaldi/the-four-seasons/
---
Re-list him at higher price of 8888. Huat the good luck hopefully. Then went to buy a new defender.
重新列出了他在更高的价格为8888。西望发发发发。然后去购买一个新的后卫。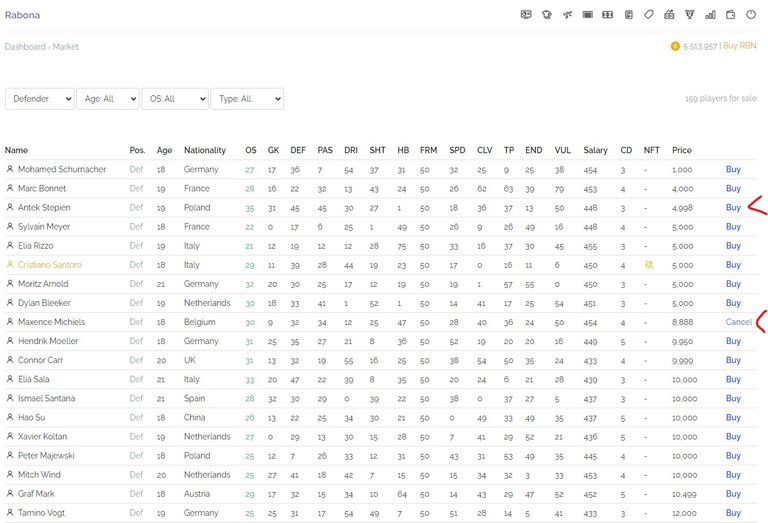 Straightaway put him into the next match.
立刻拍他上下一场的球赛。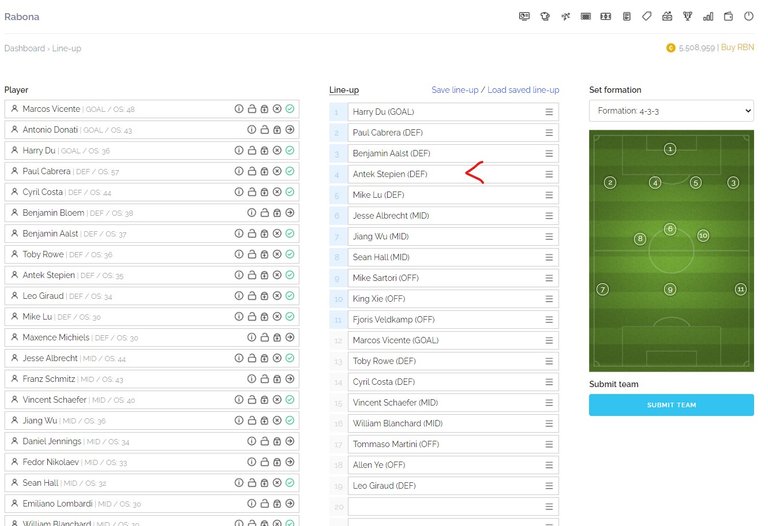 As to why I need to buy a new defender... well, I had a bunch of them on sale and a bunch of them was bought. No panic. I still have more than a few. So, raise the price of the one that was listed and re-stock one defender. 😎
至于为什么我需要买一个新的后卫......嗯,我有一群在卖的一班被买了。不必惊慌。我仍然有好几位。因此,提高在卖的一个后卫之一的价格再填补一位。😎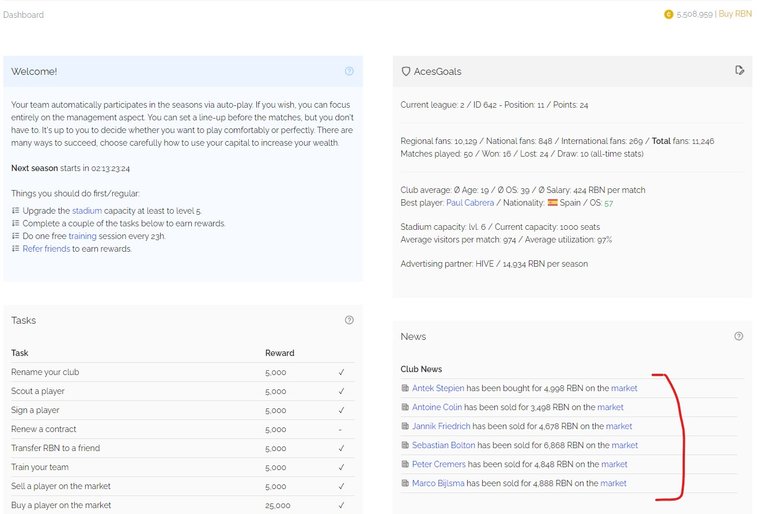 I was among the last few in the league but I went up amazingly.
我是其中在联赛的最后几位,但意料之外最近上升一点。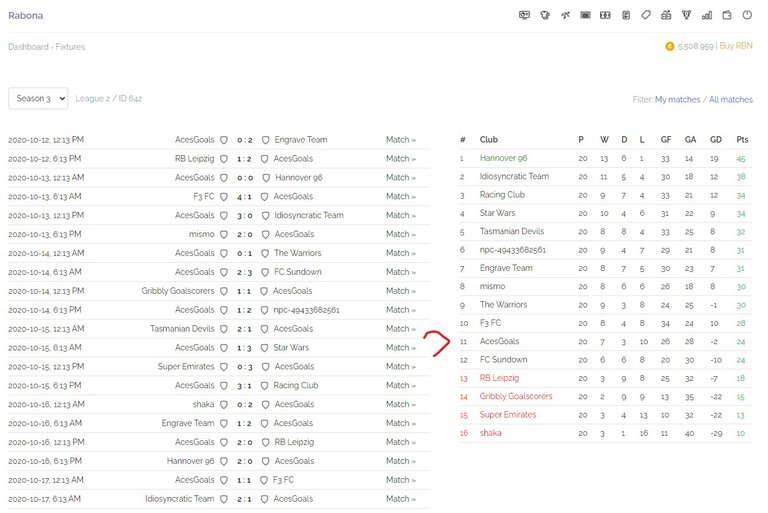 Curious to find out was it the same person who bought all the plays. Answer is yes.
好奇找出是谁是买家。是否同一个人。答案是是。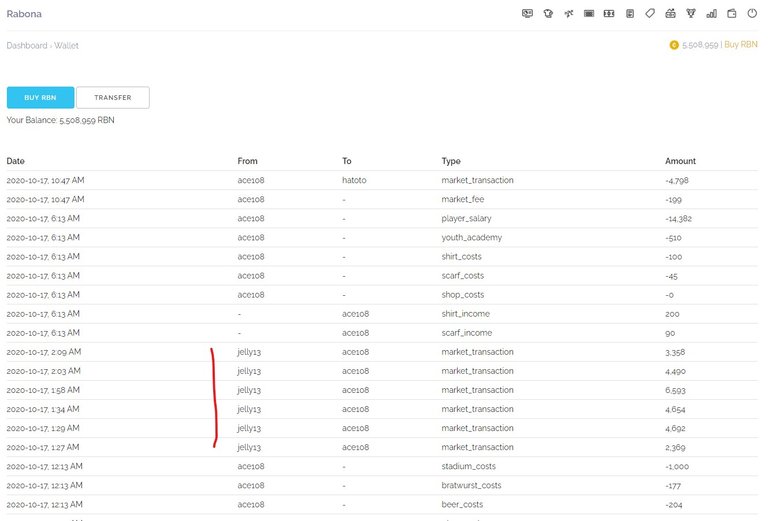 If you join Rabona using my referral link, we will both receive 25,000 RBN:https://rabona.io?ref=ace108

如果您在使用我的推荐链接加入Rabona,我们都将每人获得25000 RBN:https://rabona.io?ref=ace108

Quick click and join.

快速点击加入。


Please see my other posts:
@ace108
请看我其他帖: @ace108
---