Euro 2020 Is worth To Learn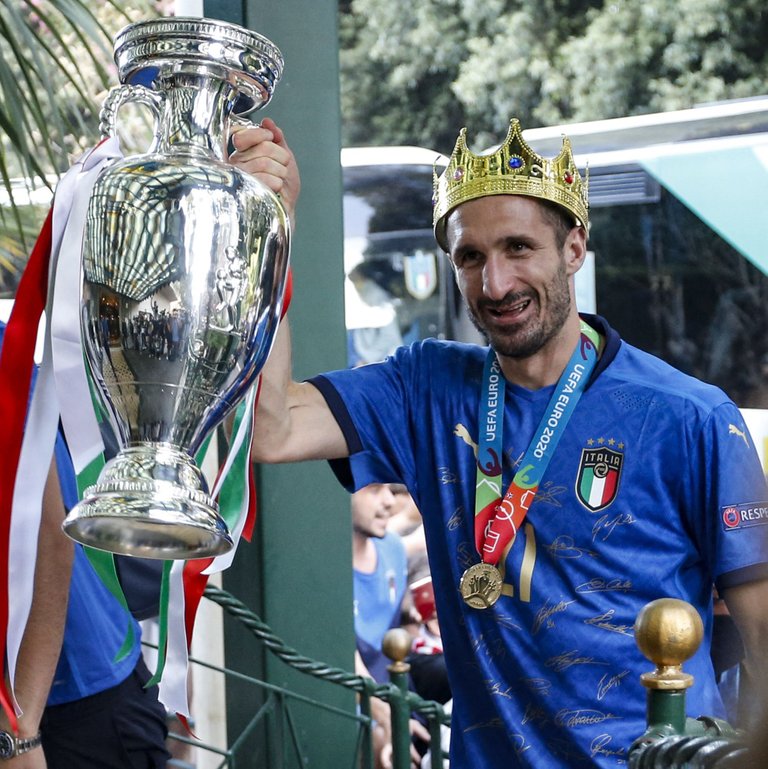 source
Hello everyone, watching Euro 2020 is worth to learn something. Starting from beginning, every fan wants their team to win it but out of 24 country; only one country will lift up the trophy. In the beginning, fans around the world are agitating about who will lift up the trophy.
We could see that France who was the favourite to lift the trophy slept off on the way because they are not mentally ready. There's a little internal problem in the team which did not visible to everybody. I could remembered when I heard from television that the france national coach Deschamp has putting too much responsibility in Mbappe that has caused him to misbehaved.
What happened between Giroud and Mbappe during friendly match between France and Bulgaria was on call for. Giroud was confused and frustrated from his team-mate Mbappe while there was a clear opportunity for him to pass the ball. Mbappe refused to feed Giroud with ball which got him angry where he too the matter to his twitter.
Instead of the Deschamp to settle the case, he refused to play Giroud in the tournament and favoured Mbappe, because Mbappe is a rising star. This problem was psychological as it affected the performance of the team. Some of the players were not happy with the way the issue was not settle which was a contributor to their downfall. The present France team does not look like the one I knew in World Cup. The lost so cheap.
70% of fans know that italy will go far, the way they started the tournament whereas the tempo of their game didn't change to the end. One of the best team in the group stage; they won all the three matches in group stage, comfortably defeated Belgium in quarter- final, escaped Spain through penalty in semi-final and won the cup also by penalty shout-out with England in the final. We could see how they control and possessed England even though their were old players in the team.
What Do I learn?
I asked myself this question, you need to ask yourself too. The following are what I learned:
• Experience: in anything, the place of experience can no be over-emphasize, look at how italy were playing. Experience is very vital, that is the reason, if you are looking for job, they ask you your work experience. The more experience you have the better you become. Stanley would have caused penalty but those two experienced defenders dealt with him several times without caused any foul.
• Confidence: Confidence is good. I saw how these players were playing with confidence. They were not panic but strong to control ball. They were not in haste to school but confidently worked it out.
• Team work: I think, watching the final, I learned that team work helped italy a lot. They play with each other no matter your status as a players. I have watched where players refused to pass to his other team mate in this tournament. Italy really deserves the cup.
What Happens After The Euro 2020 Final In Wembley Stadium?
I was perplexed and felt unhappy, when I saw England fans Beating italy fans to stupor at the entrance of Wembley Stadium after the match. FIFA should look Into the matter and make sure it does not happen again. We watched football for pleasure, football is an activity that unite people together. I'm italy fan, I like them, I like the quality of their players and they way the play. England should have tried to control their emotions because in football, one person must cary the cup. Is not do-or-die affair.
---
---