I just staked over 1500 SPT tokens!
Welcome Guys!
I really play much Splinterlands these days and I am AGAIN addicted to this game.
Maybe now I can't be that good like I was 2 years ago, when I had so many my own cards and rented cards, but I try making plays with 20k power of all cards!
Ok ok, but this post is not about my power level in Splinterlands even not about this game.
Is about joining great community as curator with my pretty new stake of tokens SPT.
I will try get some more tokens on the market, but it seems that cheap tokens are gone :D
Anyway I like this game and I want support this community with my new vote power!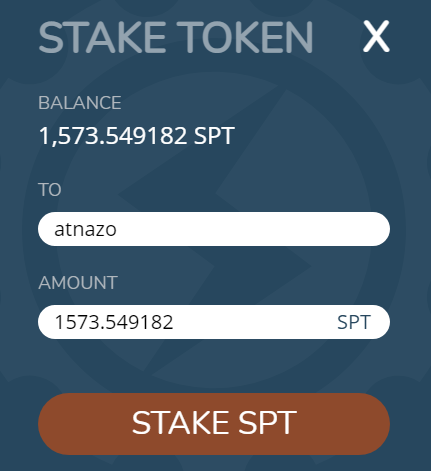 I know that vote is not much powerful yet, but I just started my journey with that token as curator :P
---
---