Welcome Guys!
Check out my awesome battle with all gold foil cards I feel so happy, when I can put all of these on the table for specific matchup!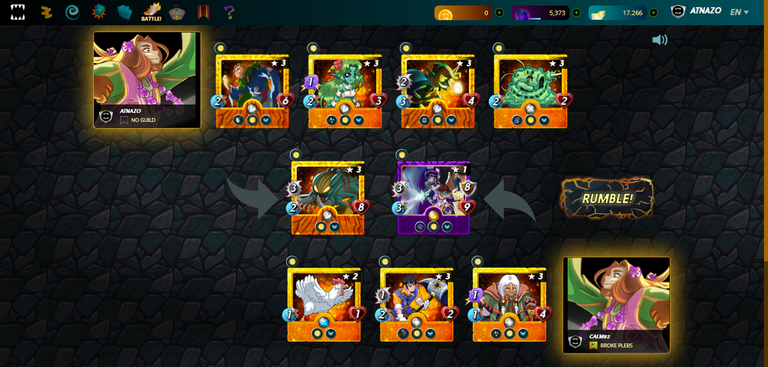 https://splinterlands.com/?p=battle&id=51ea76b307800ad7e01c5f1f25c58ad279da2bf9
But the most happy moment is when you barely win and you claim all your bonuses for using gold foil cards EPIC! I can't even write how I can describe this feeling! If you are not Splinterlands player you maybe don't feel that, but trust me this is heavy addict, when you play once you will never stop, until next battle :D
I always said this is last one battle and then I go to sleep, but no it was not the last one and I play more and more :D 3:00 AM early morning and I still playing this game, low capture rate below 40% ,but still need one more win, still play2earn more dec tokens, it can't stop me from playing more.
Still brawling and having a lot of fun in Splinterlands!
Don't wait, if you don't have account just create by using my referall link below:
https://splinterlands.com?ref=atnazo
Thanks for watching my battle and reading this post!
See you soon on Splinterlands battlefield!