HIVE blockchain has so many ways of rewarding its users and some of them are blogging, communities participation and games as well. This ecosystem evolved organically and bad experiments had short life, while the good ones stick to the blockchain and developed furthermore. This is what is best about it that it evolves in ways that nobody would think of. And probably it will continue to do so and new services or features will continue to keep on coming and innovate this blockchain we all adhered to.
One of the ways to grow your reputation and influence on the HIVE blockchain is by investing in HIVE games. This is where the fun comes as while you enjoy playing games, you also see the financial aspects of it. Every such experience is like playing two games at the same time, one that is in front of you and another that is behind the scene and that you can make use through financial thinking and good planning. Finance as gamification is one aspect that each HIVE game has to it and is something that makes players join and make the most of it.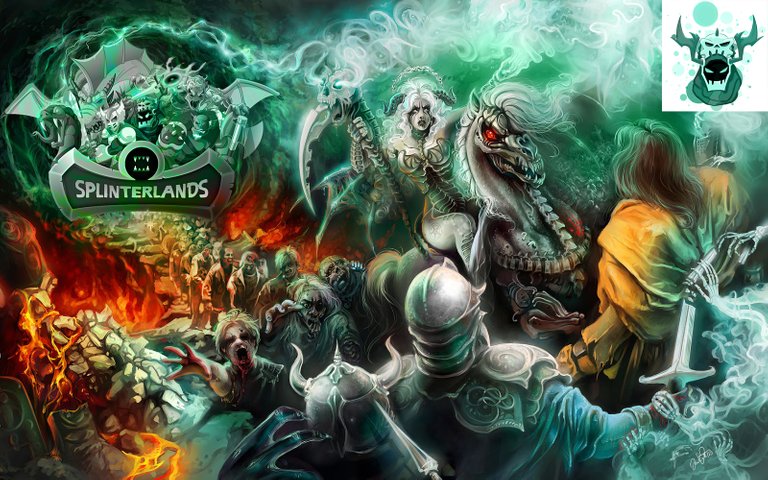 Today I will tell you about a HIVE game that delivered to me from its inception and continue to do so – Splinterlands. My journey started from the moment of the pre order when I bought my first packs with HIVE (or STEEM at that time). This would be for me the brick for the foundation of what I was to become in the game. While I didn't played ever time or day, I would still getting back to the game for some more. Lucky rewards got me through time hundreds of dollars as rewards (indeed I have sold some of my precious monsters) and at the same time allowed me to evolve in the game. With some assets in the game going over one thousand and some, I am well with the rewards that I get even now when the Collection Power change was introduced.

Splinterlands reward its players and investors with decent returns day by day through Daily quest which give you loot chests and DEC. Also it has a Season cap which based on your League it rewards you with increased number of loot chests which is quite great. Just few days ago during a Daily Quest I got a Legendary Gold Foil which is worth about 50$. If this is not motivating I don't know what else it is.
To summarize it all, let me present you the way I earn from Splinterlands:
Daily Battles rewarding DEC tokens
Daily Quests resulting in Loot Chests which contain DEC and Monster cards
Season End giving Loot Chests based on your highest League
Tournaments (while I am not focused on them, there is good opportunity there)
Game blogging and posts getting HIVE tokens (Social Media Challenge, Art Contest, Share your battle etc.)
Game blogging and posts getting SPT tokens (community built around Splinterlands)
Game contests posted by community members or other communities (won 2 weeks ago a contest which gave me 30 000 DEC tokens)
Trading (buy and sell) DEC tokens

While the game continues to evolve, continues to balance itself in order to be fair to the players you still have the chance to get your share of fun and money from this wonderful Splinterlands ecosystem.