NFT Game I Made Over $300 Today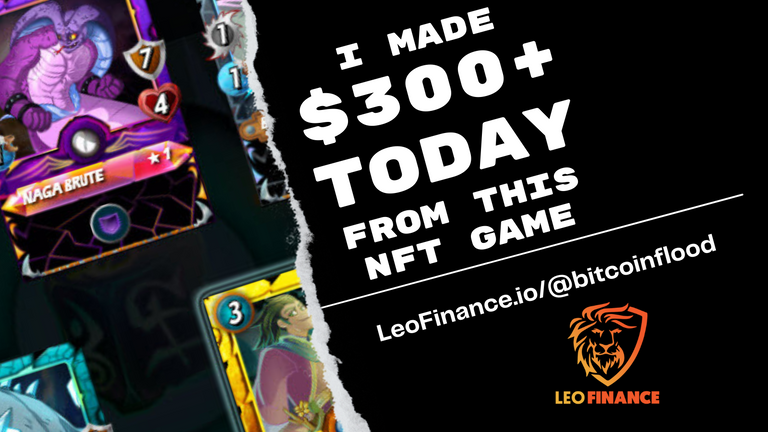 NFT Game I Made Over $300 Today
Join Splinterlands Here
NFT gaming is all the rage right now and for good reason. It's allowing people to have fun, connect with each other, play games and all the while making a serious income from it. NFT gaming has been around for a while in fact the game I am about to share with you I joined back in 2018 and I was lucky enough to be around for the launch of it picking up some Alpha cards and then going APE into Beta cards maxing out my entire beta collection and then some.
I took a bit of a break from it and then started going heaving again about a year ago which made me miss out a bit on some of the newer card packs but now I'm primed and ready for the next.
That game I'm talking about is right here on the Hive Network which offers FREE transactions. No more paying $0.30 or $30 to open and buy card packs that stuffs crazy!
SplinterLands Is a NFT game that offers a solid balance of fun and quick battles. No 2-3 hours of labor on a game such as Axie instead you can get it done in about 20-30 minutes a day and take in some serious rewards.
How exactly did I make $300+ today from a NFT game?
Today I got pretty lucky opening up a dice pack. Currently these packs sell for about $37-$45 each depending on the market you're in. That's a sizeable amount of money for some NFT cards. But what's really awesome is when you open it and it looks like this...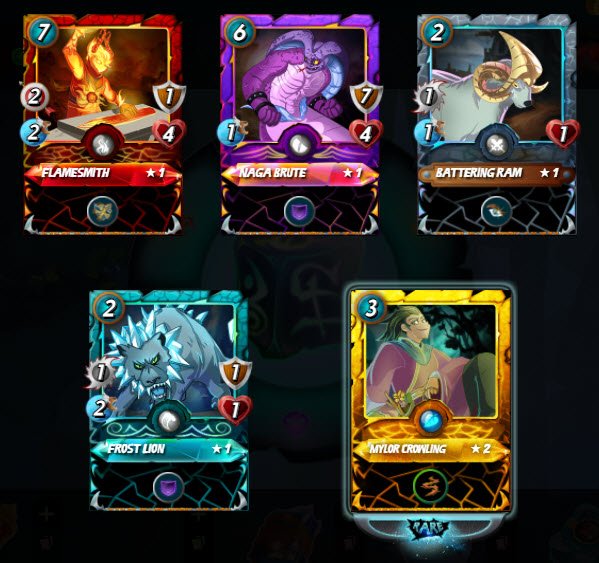 It may not look like all that much. Five cards of which 4 are just common cards maybe worth a few bucks but when a gold drops in particular a rare or better and even more in particular it being a summoner card! Makes it a nearly $300 card in itself seen here...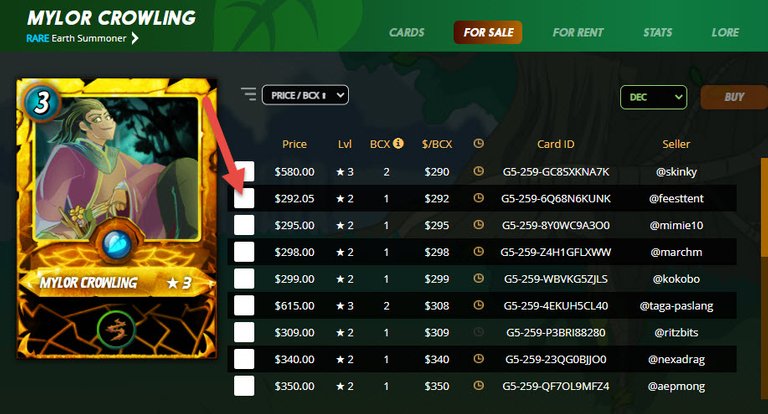 I didn't count the first on the market list as that's a combined card of two cards total. For myself though I wont be selling the card. Instead this card now also bumps up the value of my account and in doing so means my collection power is now higher and should net me more of the SPS(SplinterShards) air drop over the next 11 months.
This card most likely will drastically increase in value over the next few months as well. Being that dice packs are sold out so this summoner can only be found on the market or within packs being sold on secondary markets. The other factor being when lands release you'll need summoners on the land which will be taken out of battle plays so you need even more cards in reality so you have your land mining cards and your battle ready cards.
This honestly at least to me and pure speculation makes this single card not a $300 profit today but possibly thousands over the next year in value that it generates for me. Now that's mind blowing when you start thinking about it.
Open those packs, buy up those packs because a $35 investment could be $300 right now or thousands generated over the next few years.
Join Splinterlands Here
*This article is for entertainment purposes only and not investment advic
---
---