Hello everybody, How are you?
Yesterday I participated in Splinterlands Monday Madness Novice League Tournament Live Streamed @clove71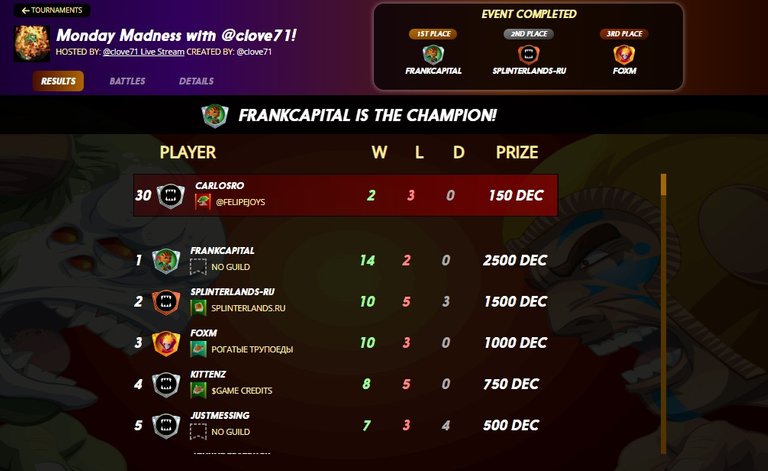 With a total of 89 players battling, and with initial battles of best of 3, I managed to pass the first stage despite little experience. Failing to move on to the next ones. Completing the Tournament in 30th position and winning 150 DEC.
But it doesn't end there, as reported, @ clove71 was broadcasting the Tournament live and I went to participate even though I didn't understand the language perfectly because I was a native of Brazil.
With the help of @viniciotricolor I was able to understand how it works and when I see between battles, mini-games are made to give away prizes to those who are on LIVE.
That night I was very lucky, I won 2 mini games and with the sum of points at the end I won the LIVE mini games tournament.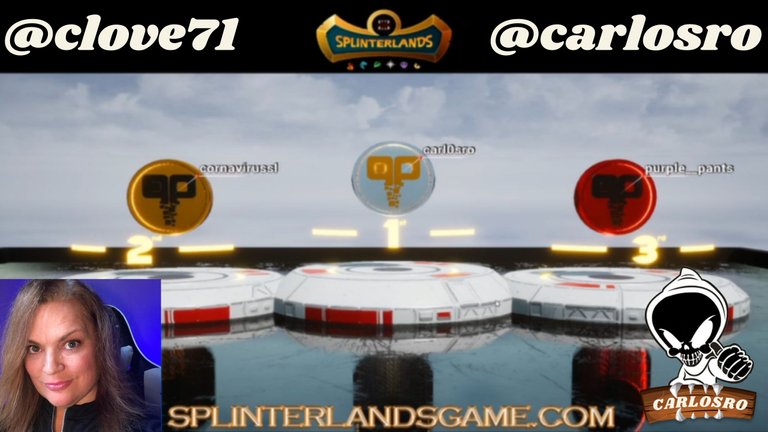 Ending the night with the 150 DEC won in the Splinter Tournament + 2 Rare Cards (HAUNTED SPIRIT / QID YUFF) won on LIVE.
I appreciate the opportunity to interact and participate in these tournaments, and I hope it keeps happening.
Let's go on this adventure together?
Enter the Game Here: Site Oficial do Splinterlands
Community Splinterland Brazil: Splinterland Brasil
Twiter
Instagram
Facebook