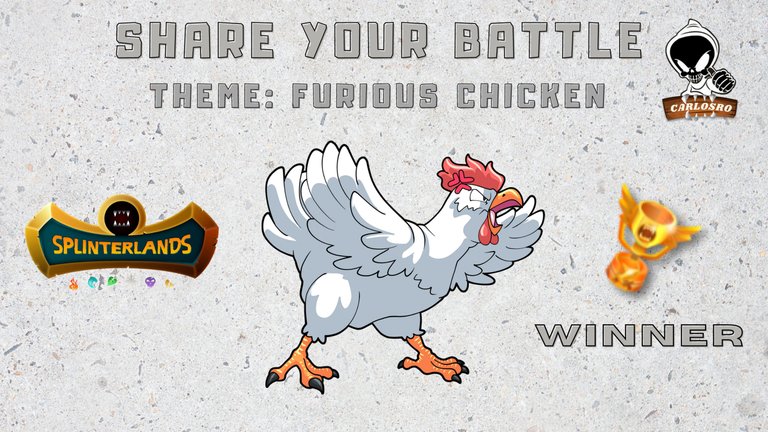 Hello guys,
Today I am going to share with you a battle (of several) that I used FURIOUS CHICKEN, to enter the Weekly Challenge - SHARE YOUR BATTLE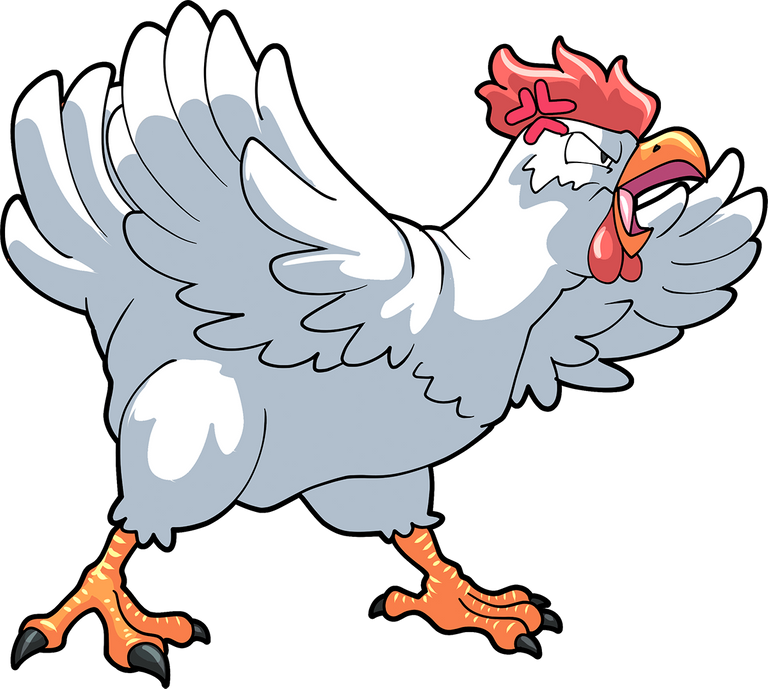 image @splinterlands
FURIOUS CHICKEN
The chickens of the Splinterlands have had enough. For too long they have been kept in cages and pens. For too many generations their eggs have been made into omelettes, their breasts and thighs into nuggets, and their most pristine feathers into rather tacky jewelry. Under the brave leadership of a great hero known only as The Alpha Chicken, all chicken-kind is finally rising up against their oppressors. This uprising, all across the Splinterlands, is known as the Cluckening.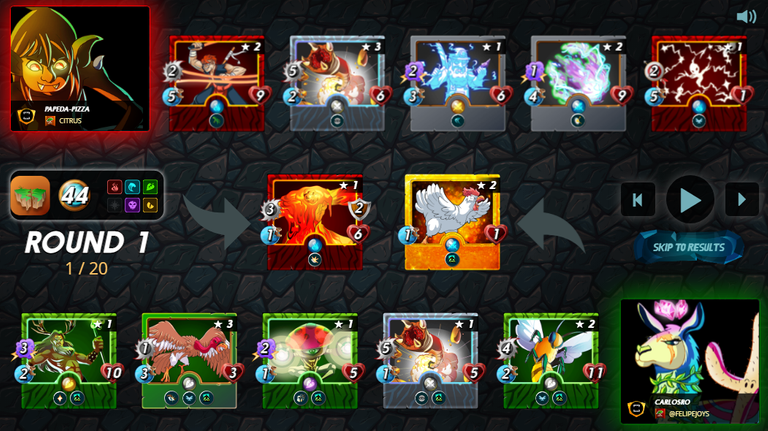 Here's my battle [LINK]
Earthquake Rule
I chose the summoner earth SCARRED LLAMA to add life mainly to my cards
I put the FURIOUS CHICKEN in front. and cancel an enemy attack
NECTAR QUEEN ótimo tank flying
SPORCERER decreasing the armor of the enemy tank
KRON deep down, canceling the attacks SAND WORM Enemy.

As I said, this was one of several battles that I use FURIOUS CHICKEN. I think 99% of the time I put hehehehhhe
Thank you and see you soon!
Let's go on this adventure together?
Enter the Game Here: Splinterlands
Twiter
Instagram
Facebook