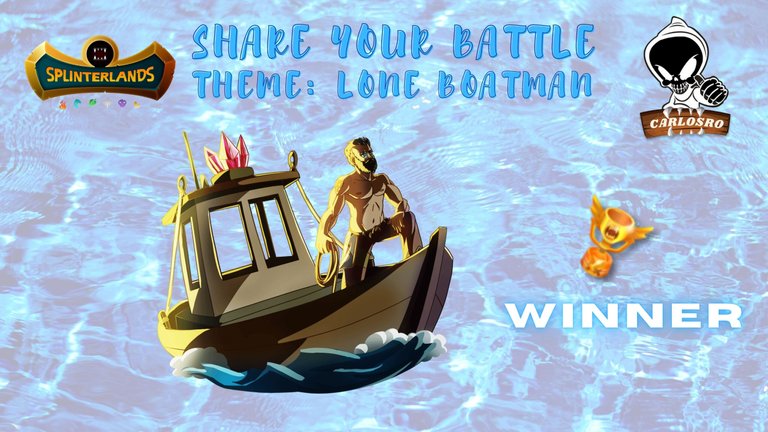 Hello guys,
Today I am going to share with you a battle that I used LONE BOATMAN to enter the Weekly Challenge - SHARE YOUR BATTLE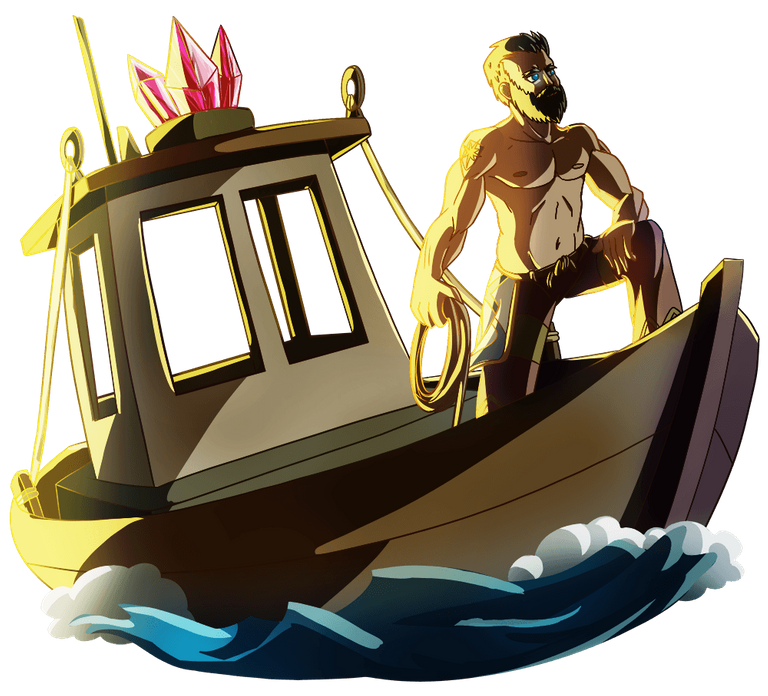 image @splinterlands
LONE BOATMAN
Covering the dirtiest work in the land, the Boatmen are an extremely important piece of the Khymian societal machine. They manage the fishing and seafood industry, but also maintain the boats and control all InterSplinter trade. Boatmen are the only Khymians to live consistently outside the mountain walls. Sadly, when Khymeria is attacked by outside forces, the Boatmen are the first to know. They are however, a physical force to be reckoned with.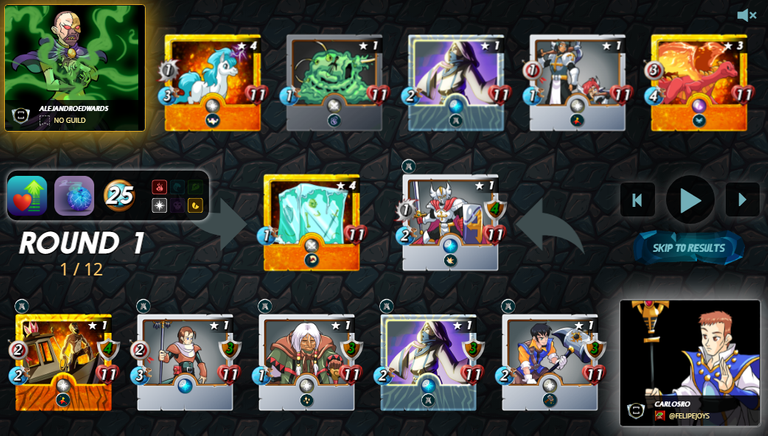 Here's my battle [LINK]
Equalizer and Lost Magic Rule
I chose the summoner TYRUS PALADIUM
I put the SILVERSHIELD PALADIN in front
ARMORSMITH, TRUTHSPEAKER and DIVINE HEALER as support, that were paramount to hold my tank upright
PEACEBRINGER and LONE BOATMAN My 2 attackers from a distance well protected

And that's how I ran over my opponent.
Thank you and see you soon!
Let's go on this adventure together?
Enter the Game Here: Splinterlands
Twiter
Instagram
Facebook