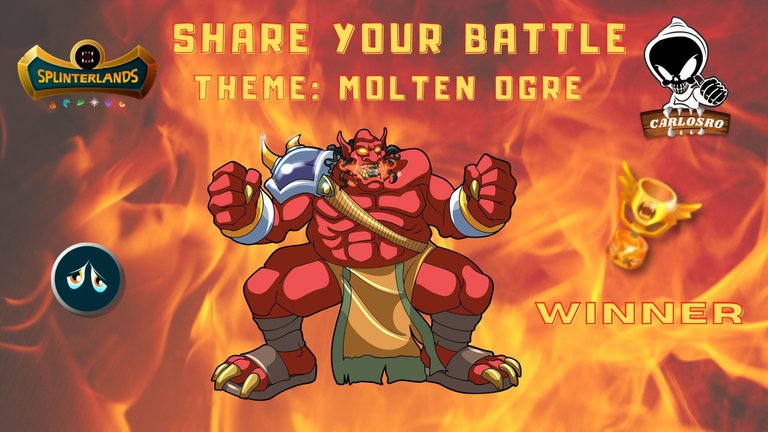 Hello guys,
Today I am going to share with you a battle that I used MOLTEN OGRE, to enter the Weekly Challenge - SHARE YOUR BATTLE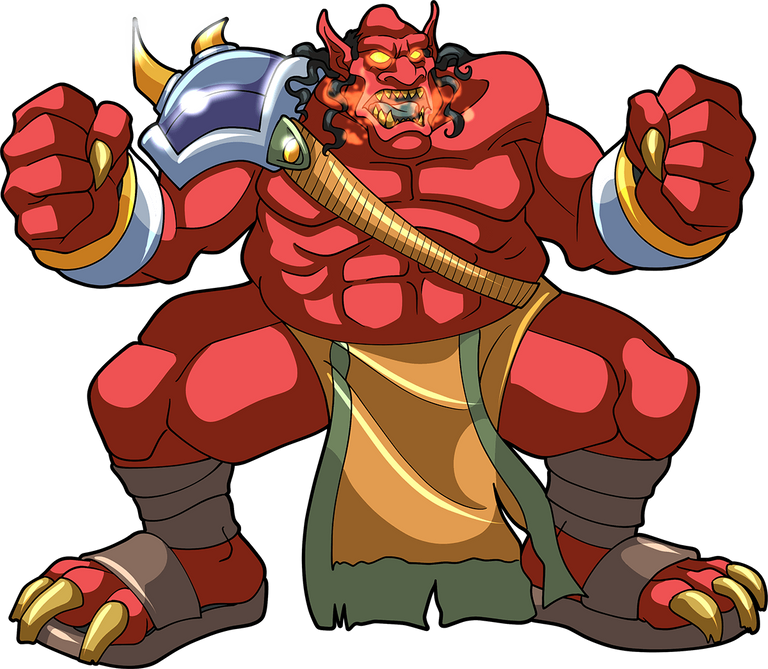 image @splinterlands
MOLTEN OGRE
In the largest and deepest of the Flaming Caverns beneath Molten Mountain, there lives a race of Ogres that has been forged in fire. The Molten Ogres are called upon by the Torch for the grandest Ferexia military conquests. Unlike their smaller cousins, the Pit Ogres, who must be chained and dragged into service, Molten Ogres are willing and eager to march off to a bloody battle. Their incredible confidence, combined with their unparalleled strength cause many who face the Molten Ogres to run away in fear.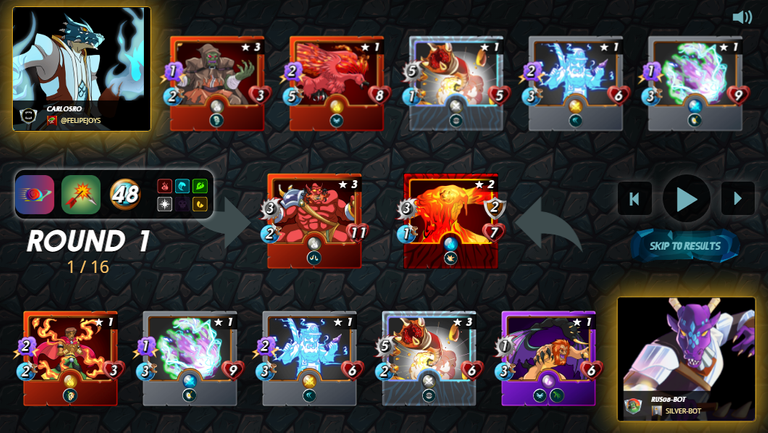 Here's my battle LINK
I chose the summoner DRAKE OF ARNAK to add armor mainly to my MOLTEN OGRE tank.
MOLTEN OGRE reduces melee attack, and GOBLIN SHAMAN reduces health. Important skills to help me.
ELEMENTAL PHOENIX fast and with its direct health attack on the enemy.
SAND WORM aggressive in its attack on the last enemy
SPIRIT MINER and PRISMATIC ENERGY completing my team.
My strategy was well put.
MOLTEN OGRE held many attacks and when it was defeated the enemy was almost all dead.

What do you think?
And if you are the owner of that BOT, then your strategy against my didn't work
Thank you and see you soon!
Let's go on this adventure together?
Enter the Game Here: Splinterlands
Twiter
Instagram
Facebook