Weekly Challenge (SHARE YOUR BATTLE) - NAGA WARRIOR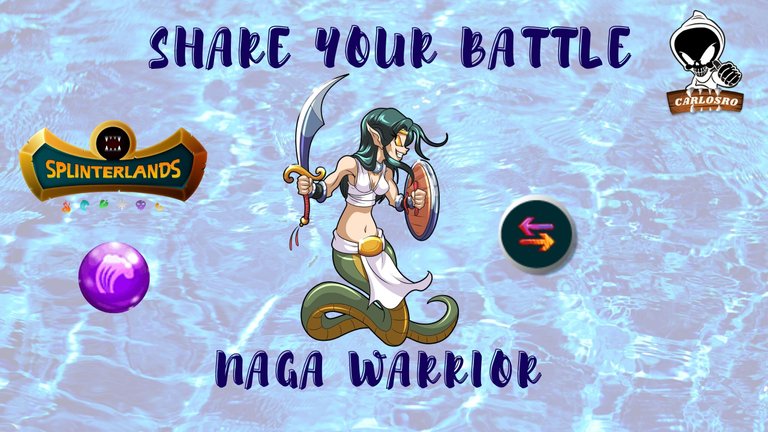 Hello guys,
Today I am going to share with you a battle that I used NAGA WARRIOR to enter the Weekly Challenge - SHARE YOUR BATTLE
I don't have it in my cards, but I went to the market to rent and find out what it would be like in a battle. Want to know how to rent a letter see (HERE)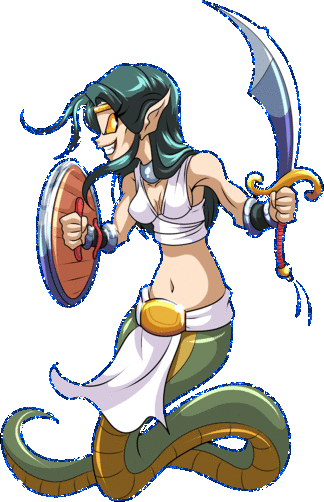 image @splinterlands
NAGA WARRIOR
The Naga of ΛZMΛRÉ are a brutal and savage people. Many of their ways are perceived as taboo, revolting, and disturbing to outsiders, such as their custom of eating the dead. The Naga Warriors (especially the females) are known for fighting to the absolute, bitter, bloody end.

RULES

>>>>>BATTLE STRATEGY<<<<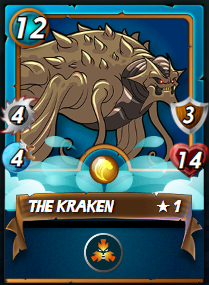 THE KRAKEN it was my main monster to receive all attacks in the first round, and it did very well by the way, playing its role.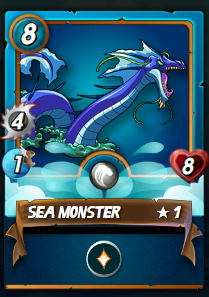 SEA MONSTER monster that I placed in addition to punishing my opponent, healing to endure damage after THE KRAKEN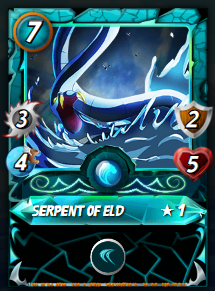 SERPENT OF ELD he's a great and fast striker, I couldn't help but put him on.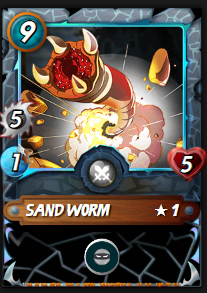 SAND WORM of course, this monster terrifies the monsters of ranged attacks located in the last position, with its ability Sneak, many can't stand it, not even a fierce monster attack.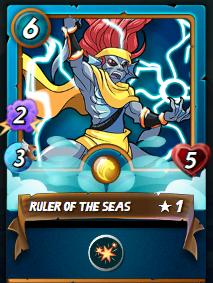 RULER OF THE SEA this monster is the terror of the mares combining its power with an increase in the summoner's magic, the enemy would hardly stand with its attack.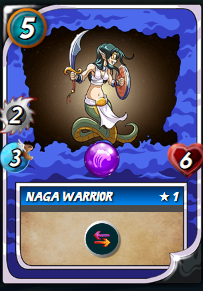 And our chosen monster to compose our battle was NAGA WARRIOR. As I mentioned, I never used it, nor did I have it in my collection. But I rented and I was analyzing how to use it. Then came this opportunity, as has the ability RETALIATE I put her in the last position. Because I imagined that my opponent would come with yours Sand Worm, then she would counter attack. And so I went into battle. And it happened...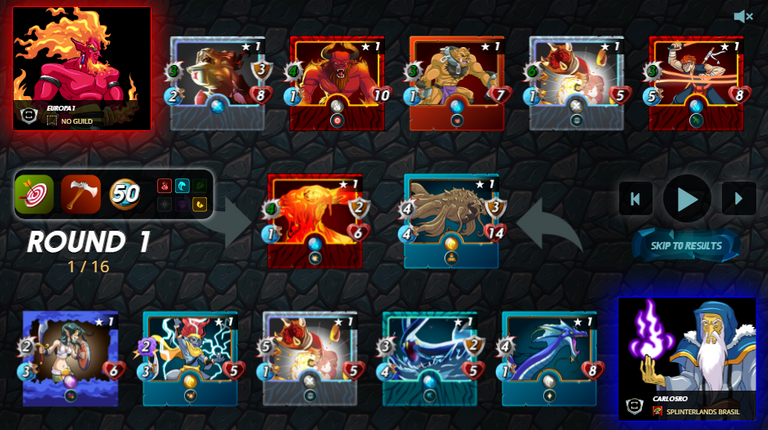 Here's my battle [LINK]

And that's how I ran over my opponent.
What did you think of my strategy? Was it good or did I get lucky? heheh
Let's go on this adventure together?
Enter the Game Here: Splinterlands
Twiter
Instagram
Facebook

---
---