Weekly Challenge (SHARE YOUR BATTLE) - TENYII STRIKER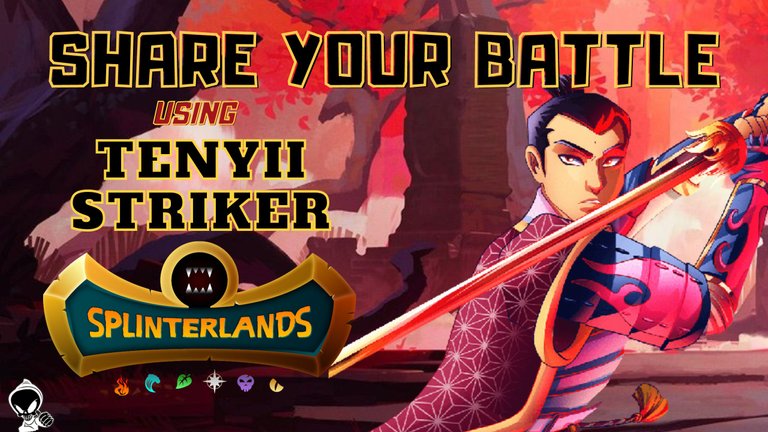 Hello my friends,
Today I will share with you a battle that I used TENYII STRIKER to enter the
Weekly Challenge - SHARE YOUR BATTLE

CARD THEME: TENYII STRIKER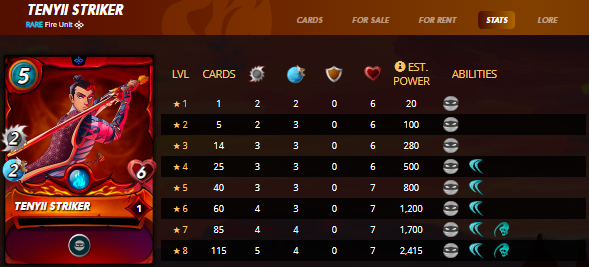 My opinion about TENYII STRIKER
TENYII STRIKER is a very useful fire element monster. At its level 1 it is already very strong for minor leagues like Bronze and Silver, as it has great numbers of stats, apart from its SNEAK skill added to the attack increase of the summoner TARSA.
Do I have card TENYII STRIKER?
Yes, I have TENYII STRIKER at level 1. At this level I can already use it very often and as I play in the silver league it is quite effective.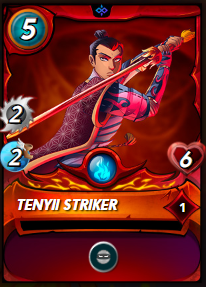 ------ RULES BATTLE------
MANA CAP
Reverse Speed: Monsters with the lowest Speed attack first and have the highest chance of evading attacks.
Broken Arrows: Ranged attack Monsters may not be used in battles.

------ CHOSEN ELEMENT ------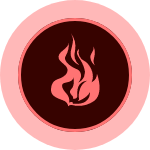 ------ SUMMONER ------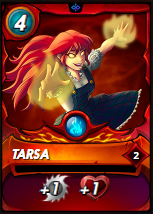 ------ MONSTERS AND POSITION ------
| | | | | | |
| --- | --- | --- | --- | --- | --- |
| 1ª POSITION | 2ª POSITION | 3ª POSITION | 4ª POSITION | 5ª POSITION | 6ª POSITION |

------- STRATEGY DETAILS ------
Summoner Tarsa to increase the attack of all my monsters in this battle. So I will choose melee monsters for strategy
1ª POSITION: GRUM FLAMEBLADE the tank much feared mainly by magic enemies, with its abilities much feared in any battle that is.
2ª POSITION: RADIATED BRUTE can attack from this position and will serve to hit the enemy tank.
3ª POSITION: SAND WORM is the first of my strategy to kill the enemy's back line, its high attack can break the enemy's rear.
4ª POSITION: TENYII STRIKER is the star of the week and will help break the back line
5ª POSITION: KOBOLD MINER couldn't miss, another monster with SNEAK.
6ª POSITION: DISINTEGRATOR will decrease enemy melee attack and is in the last position to protect in SNEAK attacks and protect my attackers as it has considerable armor.

------ BATTLE ------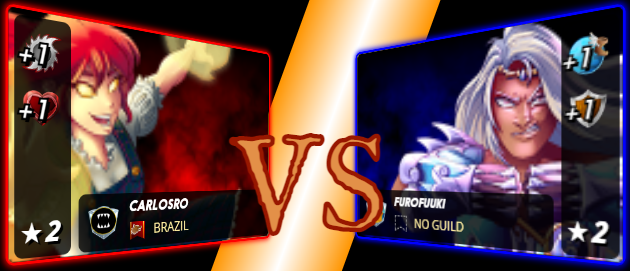 👆CLICK ON THE IMAGE TO SEE THE BATTLE 👆
👆 My opponent chose the water element for this battle and will have the advantage of armor, but as the rule benefits the slower ones, his speed increase can cause problems attacking later. Both teams had their melee attacks decreased but no effect because my summoner repo and DEMENTED SHARK increased for my enemy.
👆1º Round: I can attack first with most monsters. Its strategy was geared towards skills, as 3 monsters in its back row are unable to attack.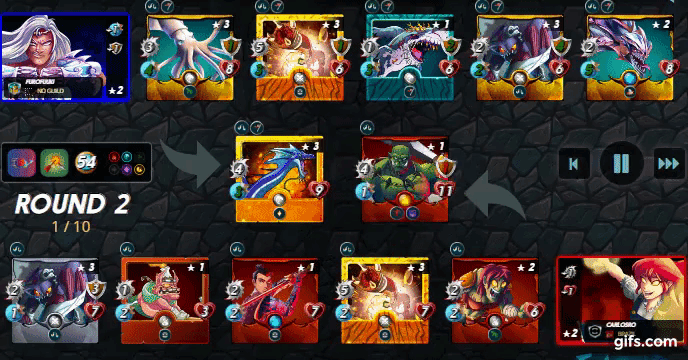 👆2º round: I manage to kill the first monster in the enemy's back line with my SNEAK attacks.
👆3º round: The enemy tank was killed, and I can still dodge important attacks with my tank.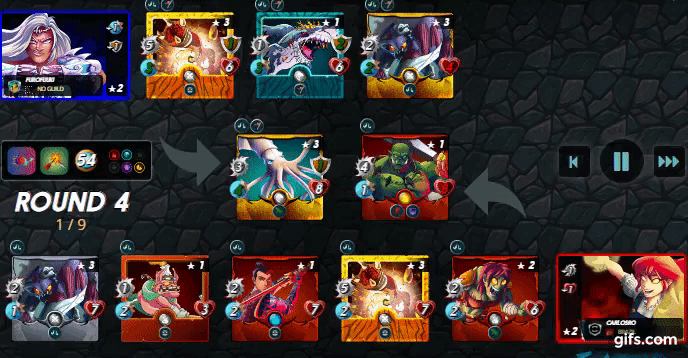 👆4º round: The enemy DISINTEGRATOR has been killed and my attacks have increased considerably.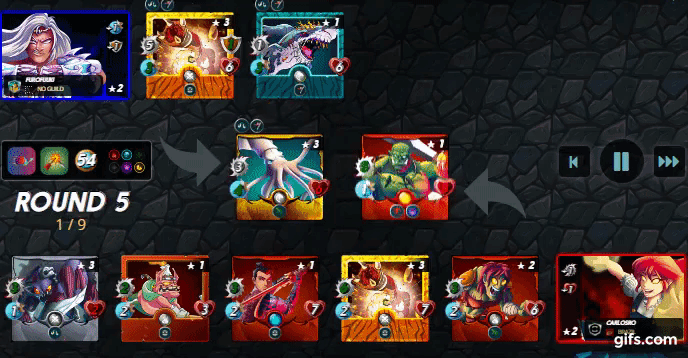 👆5º round: With my full attack strength I was able to easily kill 2 enemies, leaving only 1 to be annihilated in the next round.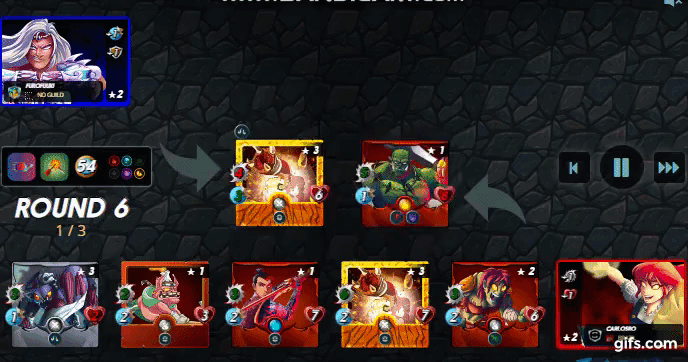 👆6º round: No chance for my opponent and the victory was achieved. 😎


------ FINAL CONSIDERATIONS ------
My strategy worked, in focusing on melee monsters and the enemy's back line, compromising all the skills that were key to him. The opponent did not pay attention because it is dangerous to increase speed in the Reverse Speed rule and attacking later in the battle can be the difference in winning or losing.
About TENYII STRIKER is a monster that I always use and gives me great results, even at level 1. At the moment it's not a priority to level up because it's already very effective in the league I'm in.
♥️ Thanks for reading ♥️

Let's go on this adventure together?
Enter the Game Here: Splinterlands
Follow me on Social Media
Twiter
Instagram
Facebook

---
---