Weekly Challenge (SHARE YOUR BATTLE) - WATER ELEMENTAL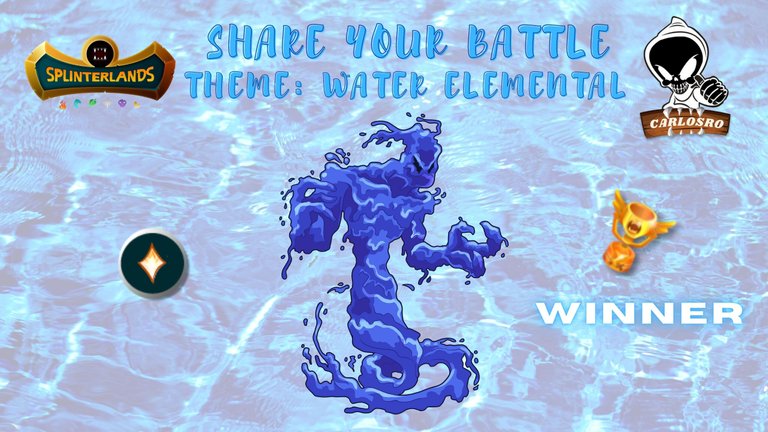 Hello guys,
Today I am going to share with you a battle that I used WATER ELEMENTAL, to enter the Weekly Challenge - SHARE YOUR BATTLE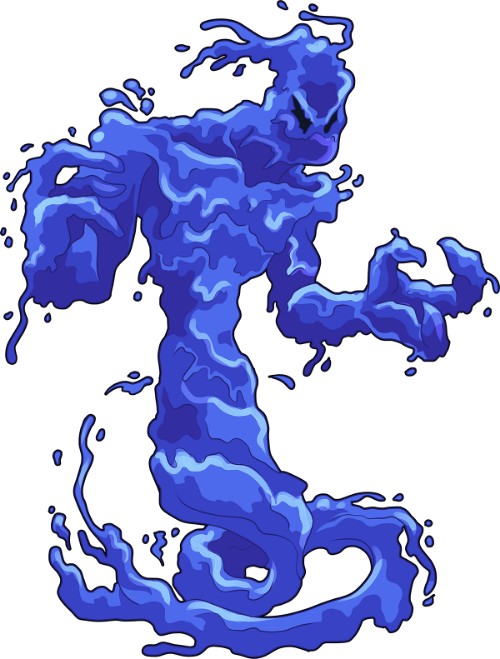 image @splinterlands
WATER ELEMENTAL
he more skilled summoners of ΛZMΛRÉ can summon water in its Elemental form. After the Water Elemental completes its summoned duty, it simply goes free. Most of them recede into the deeper reaches of the Dark Water, joining the Elemental Hordes of the Deep.


Here's my battle LINK
I chose SERPENT OF ELD to be my front line. It's fast and has 3 Attack.
THE FURIOUS CHICKEN that is important to support when my tank dies.
WATER ELEMENTAL playing his role as a ranged attacker and healing the damage received.

It was my choices and they worked.
A good strategy, don't you think?
Thank you and see you soon!
Let's go on this adventure together?
Enter the Game Here: Splinterlands
Twiter
Instagram
Facebook

---
---