It is always very difficult to beat this guildmate.
I knew I would need a huge amount of hit points to contain your snipers, absorbing so many arrows, so I decided on two cards with this objective: Cornealus + Gelatinous Cube!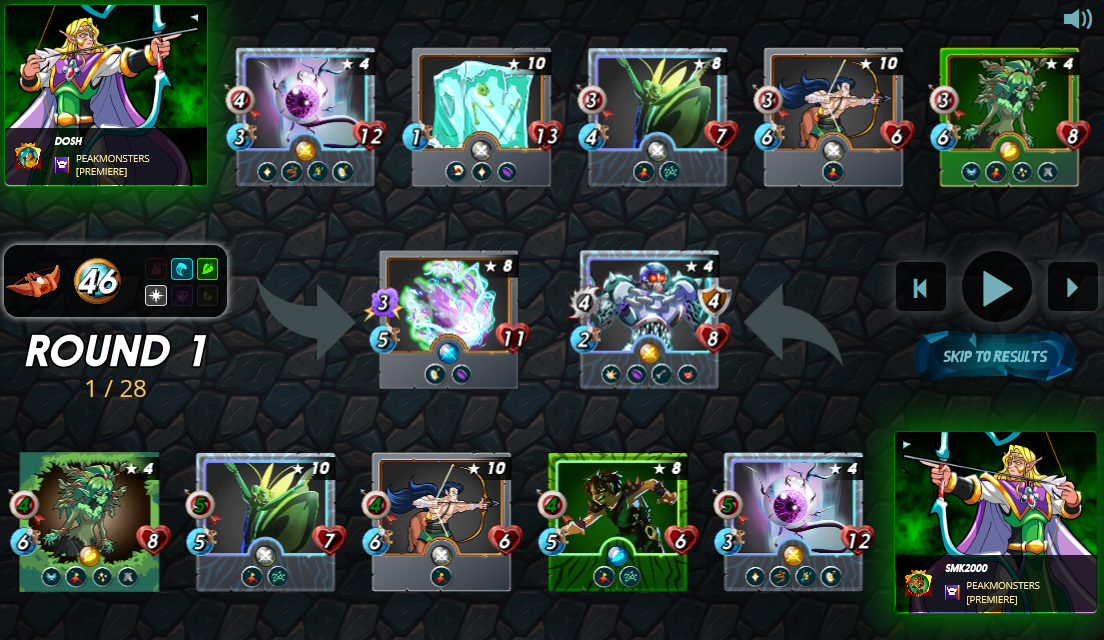 And this Prismatic Energy as a Tank may seem strange, but it was for fear that my opponent would use the Water splint and then I would need a double Magic Reflect in the first two positions (for that, maybe a Unicorn Mustang would be more suitable but I don't have this MAX LVL).
---