Dear friends,
Splinterlands
lovers like me, the most wonderful blockchain game!

Today I am back to show another memorable battle against another very difficult opponent, a great player.

I also take the opportunity to talk about one of my favorite cards and use again this beautiful gif created by the super
@clove71
that inspired me to start playing.

In this fierce fight, in the ruleset Super Sneak, everything depended on how much the card of the last position (in each team) could survive the blows.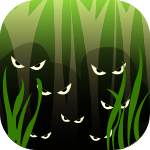 Super Sneak: All Melee attack Monsters have the Sneak ability.

Both Cocatrice and Serpentine Soldier, are great for this purpose, due to their dodging capabilities as we can see by the huge amount of blows against them that found the void.
But my opponent has, a summoner with 3 abilities that can help a lot in this sense: Chanseus the Great, with Resurrect, Triage, and Repair.
Click on the image to watch the fight: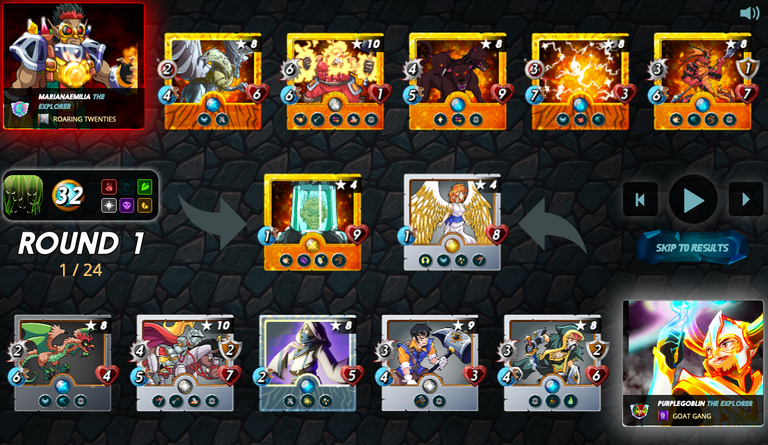 It also has double
Resurrect
and double
Repair
thanks to the
Angel of Light
and
Armorsmith
.

For these reasons, everything suggests that eliminating Cocatrice permanently is an extremely difficult task, as in fact we can see during the battle, and if my cards were not fast enough, maybe even impossible.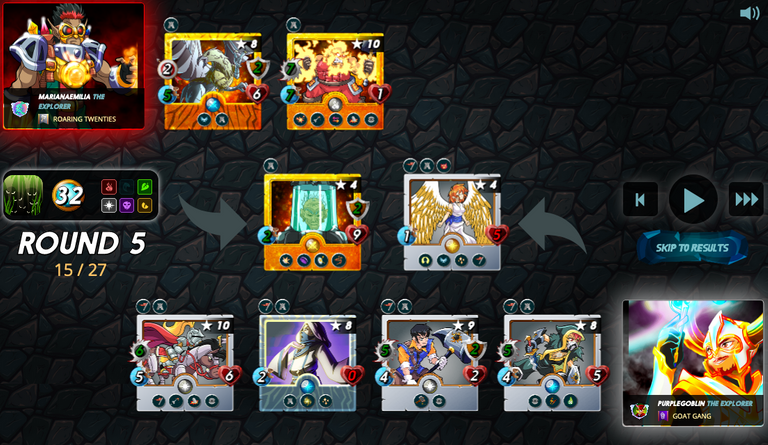 Right now it seems like everything is lost to me, but that's when my Exploding Dwarf starts to work some miracles!
Thanks to his Retaliate, Trample, and Blast skills, he can devastate the enemy position in the blink of an eye at the most decisive moment of the fight!
Well, if you don't already have this card, you need one, no matter what the level, with the new Equalizer ruleset and in any battle where melee attack from any position is possible, he is a giant in the form of dwarf!
I hope you enjoyed it, see you later with more wonderful battles!
---
Follow me on Twitter
Join the fun now: Sign up here.

---

Images: @clove71 and @splinterlands

---

---