Hello Splinter friends!

I am back today to talk a little bit about the Novice League tournaments that I have created to help new players to grow.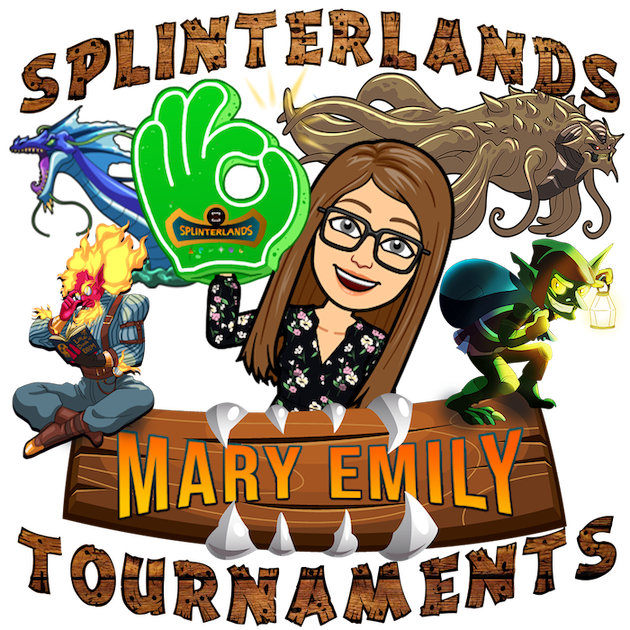 This tournament is currently underway:
Magic Festival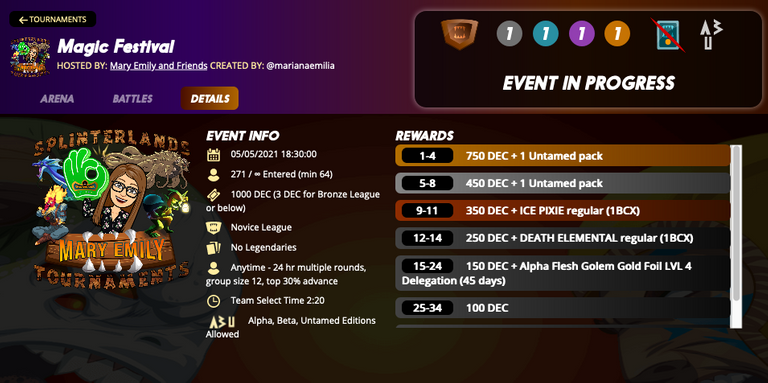 In addition to the traditional Untamed packs for the top 8 and some cards as a prize, this tournament brings the differential of offering as a prize for several participants a free delegation of this Alpha gold foil card: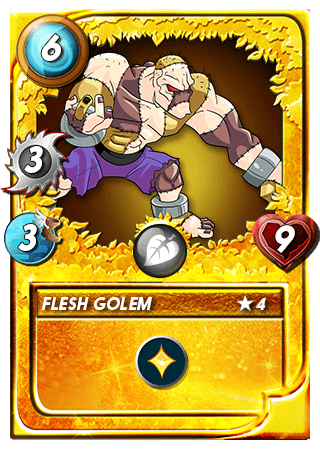 I'm sure that being able to use this amazing card for 45 days is a great help to beginners to win battles in the Bronze and Silver Leagues.

Thanks to @mattclarke, who offers 45 of these excellent cards for this purpose, and for this reason I can constantly include this prize in tournaments.
The other tournament that I wanted to highlight and that will start on day 12:
Legendary + Alpha + SPT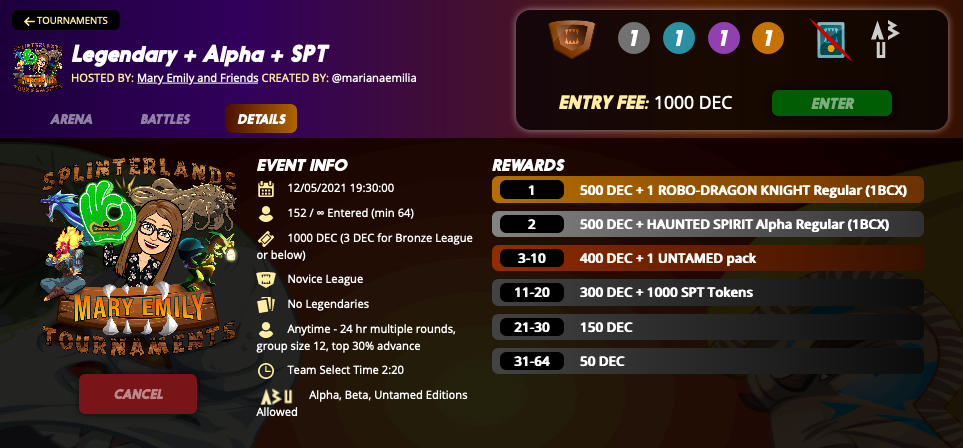 Bring as a prize 2 very good cards for the top 2: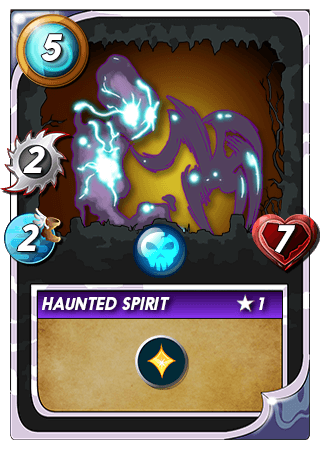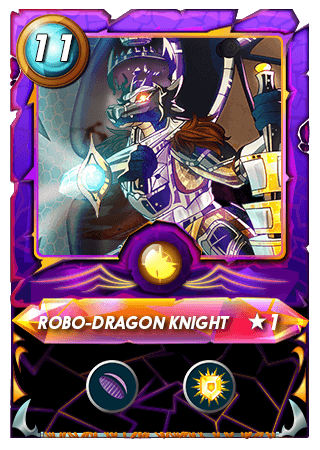 Thanks to @jimbobbill and @masshole for donating these cards!
And again, in addition to 8 Untamed Packs, the also traditional SPT Token awards.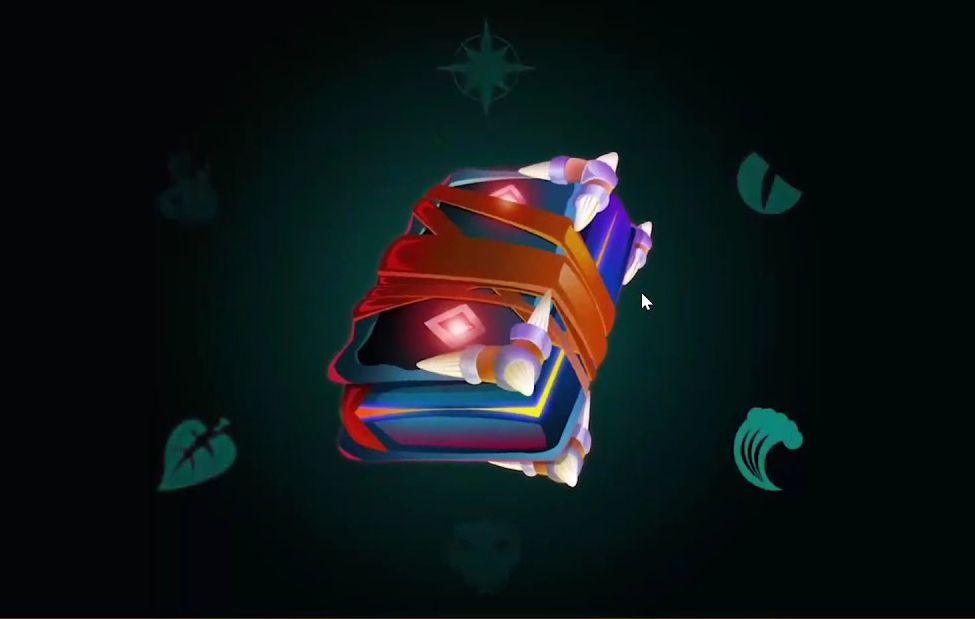 Thanks to @kiokizz, and @michealb for helping me with the donation and delegation of SPT and SPT power, which makes it possible to continually offer this type of prize in tournaments.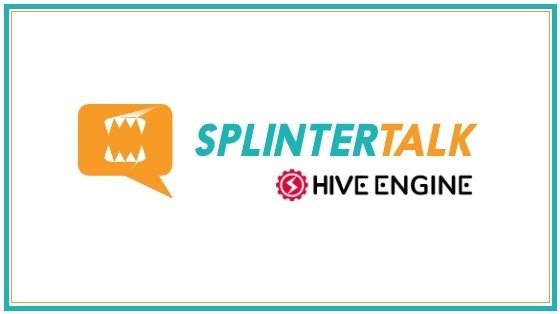 In the case of prizes in SPT tokens, these are sent directly to the player's account by HIVE ENGINE, where the tokens can be sold, exchanged for HIVE or DEC, or can be staked.
If you want to help me by donating any amount in DEC, or any card, please contact me on Discord.
Thank you in advance!
Thanks also to everyone who has donated so far:
@carrieallen, @kiokizz, @hapablap, @simplymike, @abcor, @jrvacation, @mattclarke, @unitqm, @davemccoy, @warrentrx, @byzantinist, @tanzofett, @masshole, @michealb, @clove71, @jimbobbill and @twinner!
if I forgot someone, I'm sorry. You are great and without your help, this project would not be possible.
Now to finish, I would like to know if you think it is legal for me to include Dice cards in tournaments?
See you later!
---
See this post on Twitter
Join the fun now: Sign up here.

---

Images: @brunup, SplinterTalk e @splinterlands

---

---