The Tournaments format and gratitude to sponsors

This last weekend I created my second tournament and made some adjustments to the previous, to make it even more attractive for beginning players!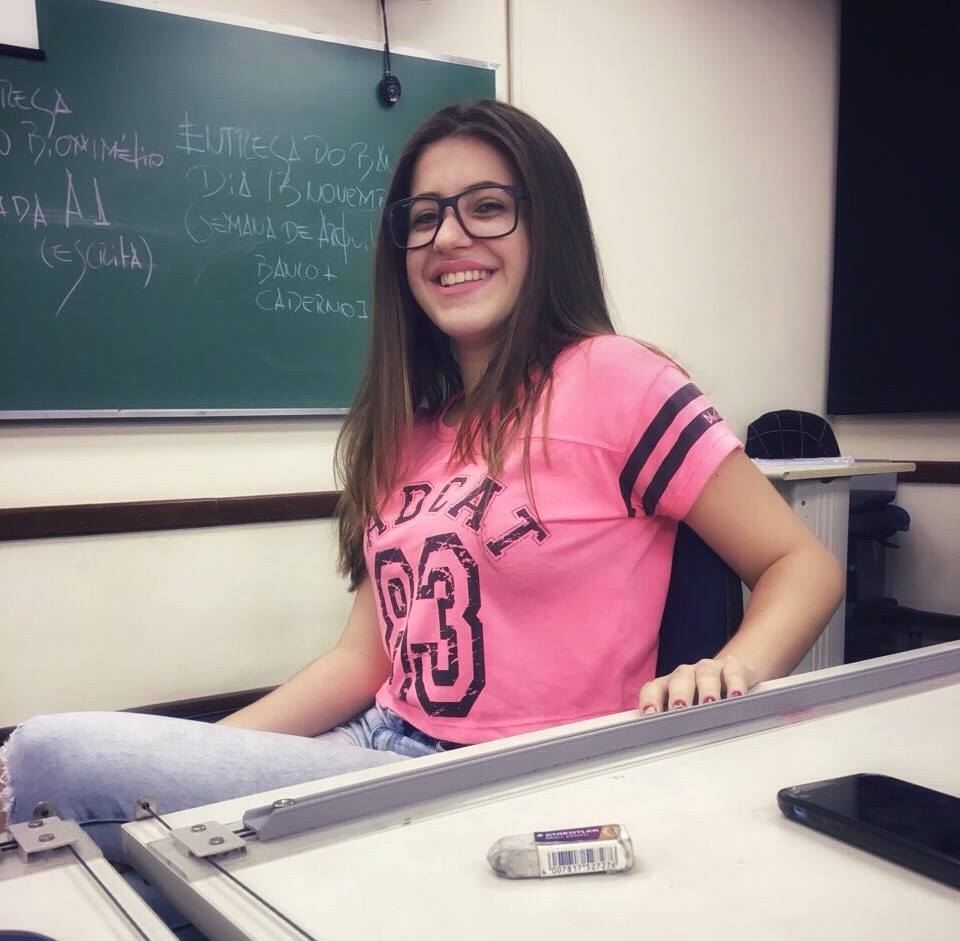 That's why I consider this the real start of a series of Events that I hope will be abundant and have a long life!
This is the new tournament (Click on the image to join):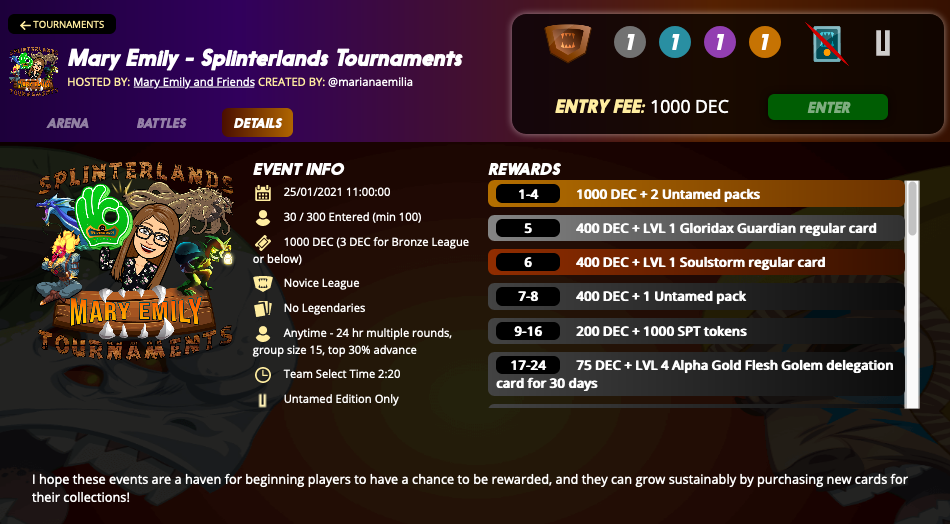 Today we are going to talk a little about the format of the tournaments and also about all the prizes that I have collected with donations from many enthusiastic player's, who make up this wonderful community and willing to help and encourage newcomers.
The tournaments I am creating are almost identical to the officially sponsored ones that are called: UNTAMED KOBOLD MINING EXPEDITION. The only difference is that mine has better prizes!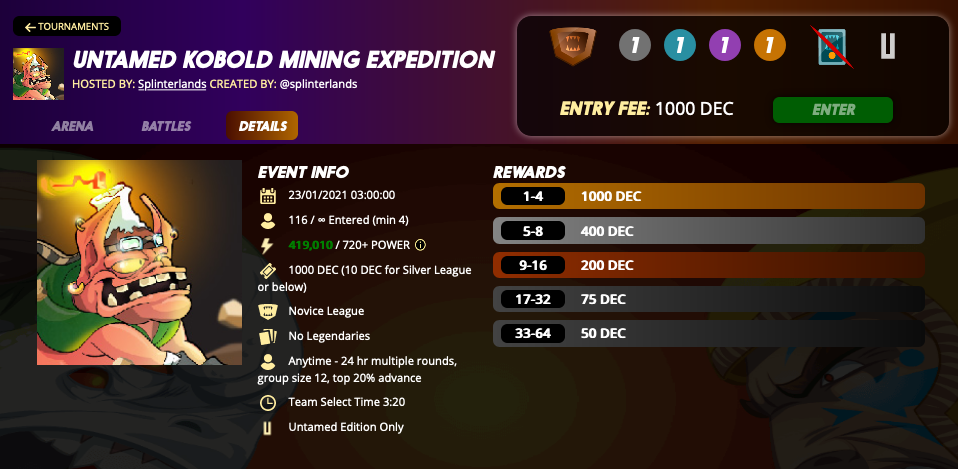 The reason I keep this format is that this is the one that requires the least investment from new players.
Firstly, in the Novice League, only LVL 1 cards can participate.
To play on equal terms against any other player, you only need the Spellbook, the rare summoner Drake of Arnak, and the Untamed Epic cards, which are: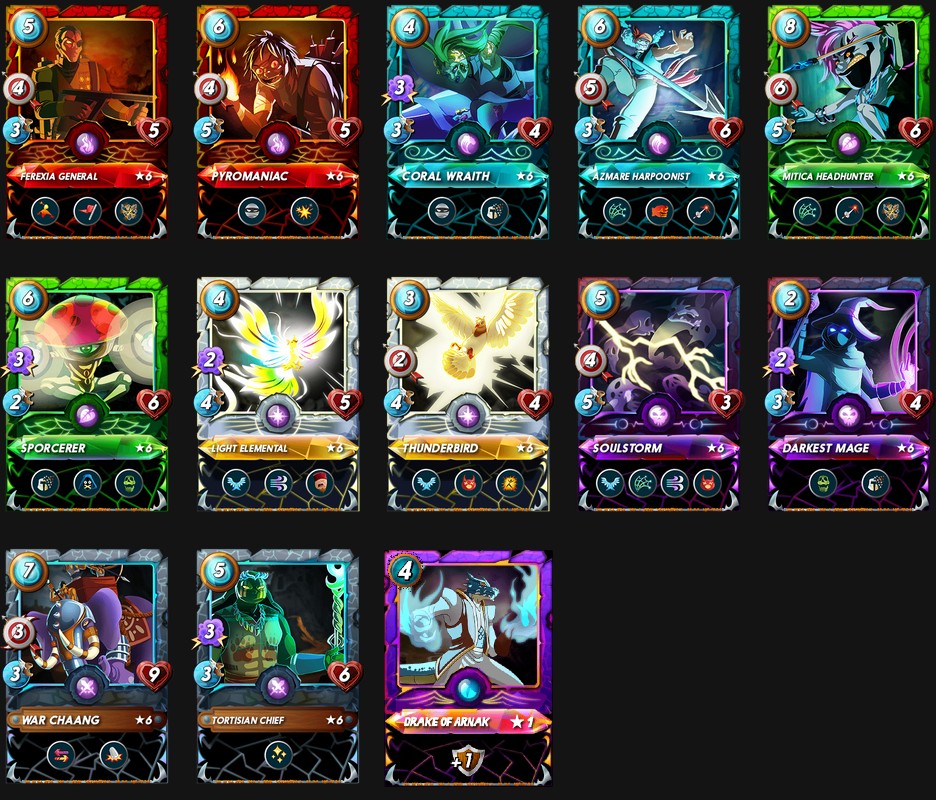 Ah, I was already forgetting, now with this latest Air Drop, we can also have the presence of the new epic Untamed Beatrix Ironhand card.
To have all these cards, the player only needs to spend approximately 5 dollars in addition to the Spellbook, and he will have a chance, being consistent, to quickly recover the investment.
Another important thing is that now the fee is 1000 DEC for Silver League and higher league players, but only 3 DEC for Novice League and Bronze League players.
Now a word of thanks to the many friends who are helping me by contributing prizes for the next events, they are:
@carrieallen, @kiokizz, @hapablap, @simplymike, @abcor, @jrvacation, @mattclarke, @unitqm, @davemccoy, and @warrentrx!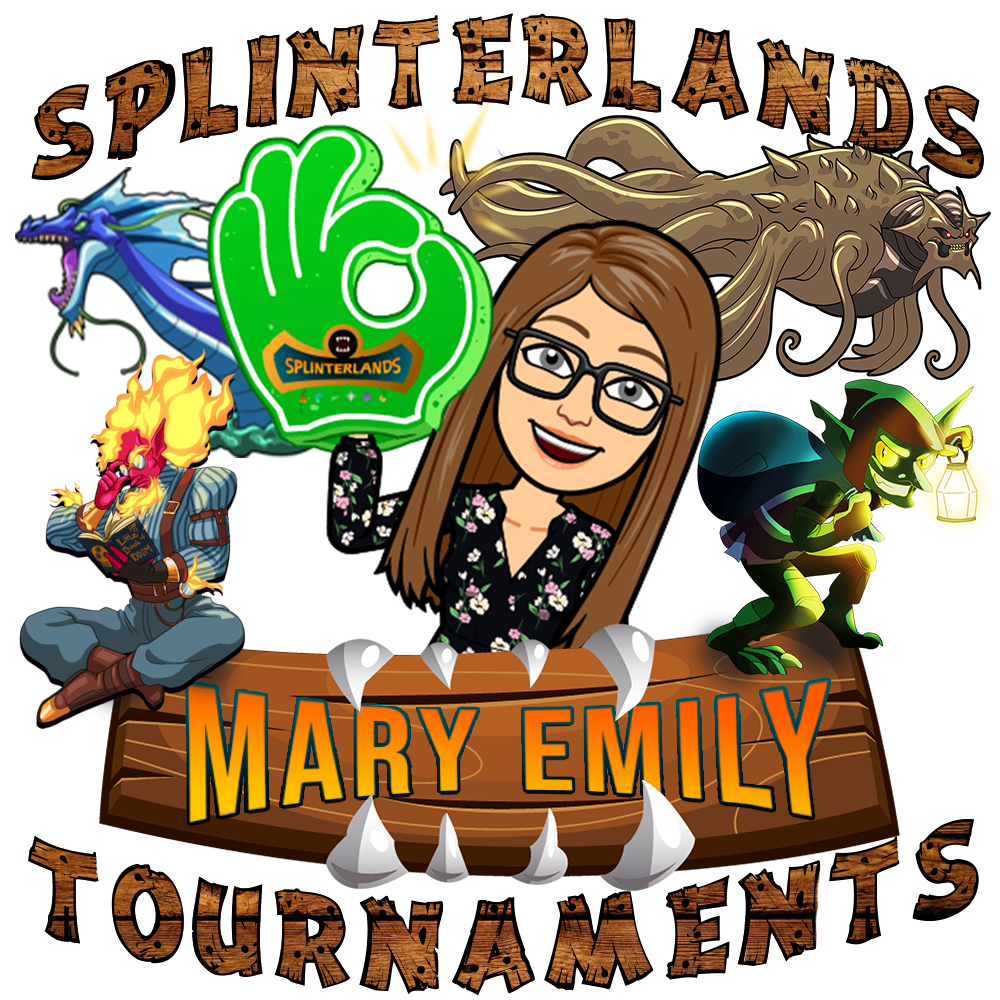 The total collected for these events was 50k in DEC, 20 Untamed packs, 10k SPT tokens, many cards and delegations of cards as a prize.
This means that we already have funds for at least 4 more events that will take place on the weekends.
Thank you! Without you, this project would be much more difficult to carry out.
In the future I also intend to create Bronze League tournaments that I think are more fun, what do you think?
I would like to receive criticisms, comments, and suggestions so that I can improve the quality and experience of these tournaments. See you later!
---
See this post on Facebook
Join the fun now: Sign up here.

---

Images: @brunup and @splinterlands

---

---
---
---