Dear friends,
Hope everybody is well? Love to let everyone who likes to play splinterlands games like me know. The splinterlands' session ended yesterday. After playing games for 15 long days you have to go to the highest place. But not everyone can achieve the highest position. Those who can get the highest place, they have got good results.
There is a saying, "As you sow so your reap"
I went up to bronze-1. Which gave me 9 loot chests. In the meantime I got some cards, got some decks, got a legendary potion charge. I was away from this game for a long time. So I went back to the Splinterlands game.
When I open the Rewards Box, I get the following
I got 3 cards last session
I got 57 Dark Energy Crystals (DEC)
I got 1 Legendary Potion Charge(s)
I have benefited financially. I think those who play this game can benefit financially, if he can understand. So I shared LeoFinance so everyone could find out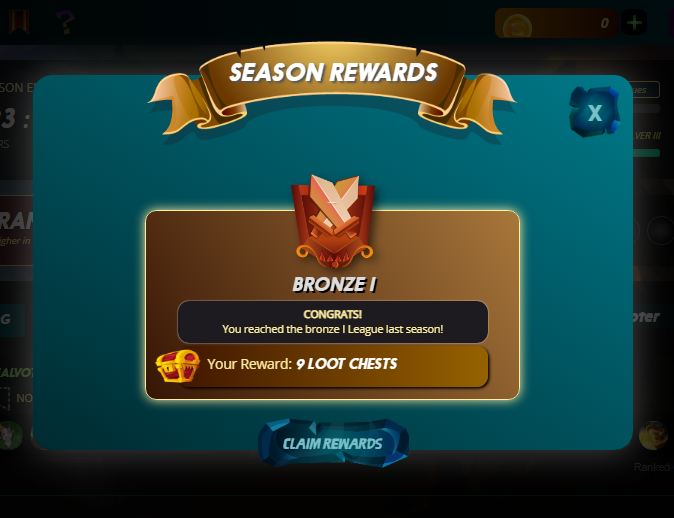 So Splinterlands is a game from which you can make money.
If you haven't joined the Splinterlands game yet, join now by clicking the link below ....
https://splinterlands.com?ref=realvoter
Thanks to those who are supporting. See you later in a post.
Thanks for reading my post
Stay well, stay healthy, try to stay safe.
Take the necessary steps to stay safe from the corona virus. Give thanks to the great God who has kept you healthy so far.
Good luck to everyone.