Po intensywnym tygodniu przyszedł czas na chwilę relaksu.
A gdzie można najlepiej odpocząć?.. Oczywiście w lesie :)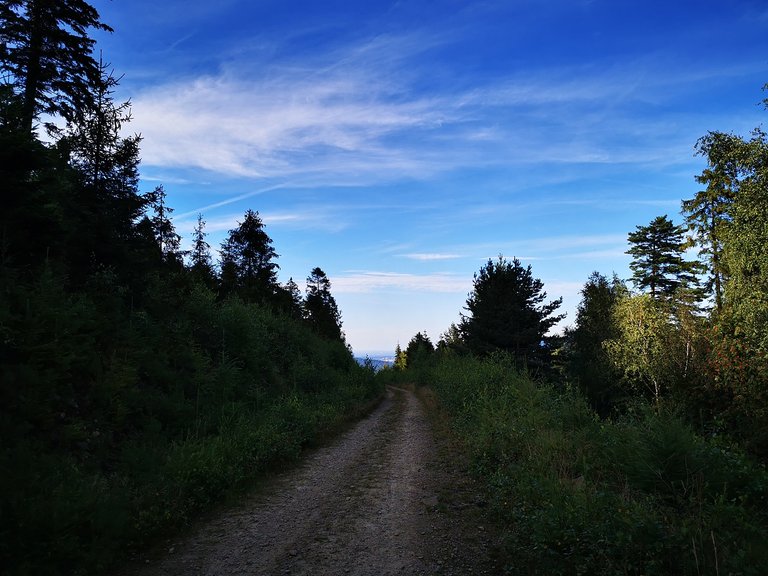 Na poniższym zdjęciu widać jedno z moich ulubionych miejsc w drodze na Skalite.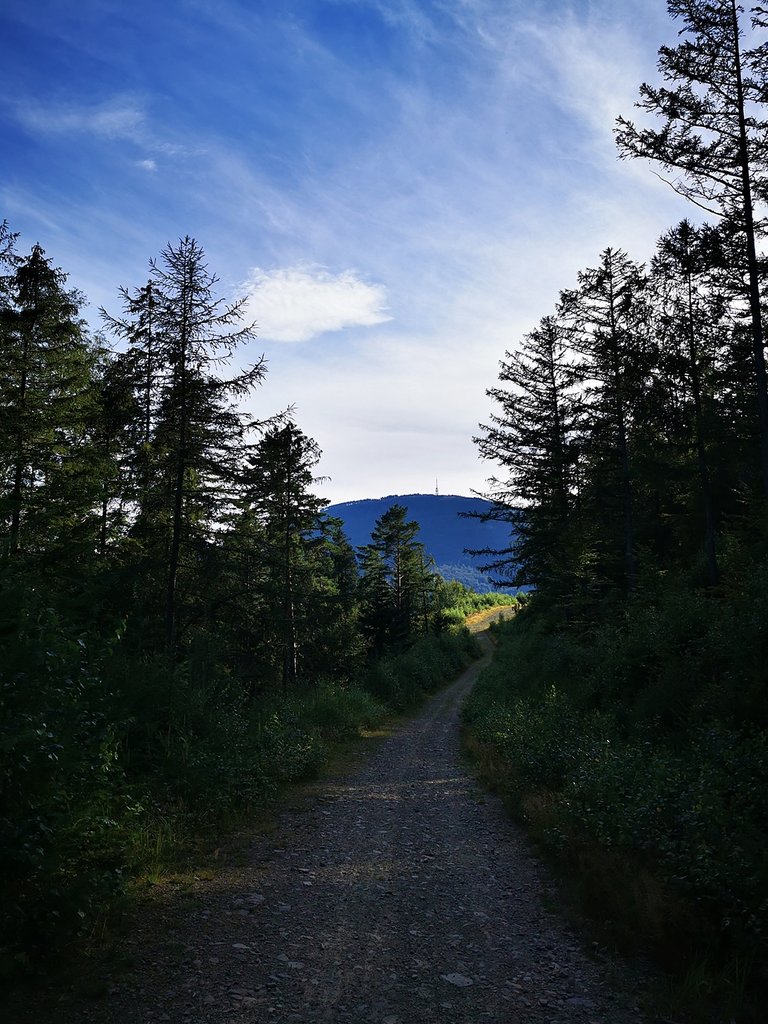 Za zakrętem docieram do kamieniołomu, z którego rozpościera się wspaniały widok na tereny przyległe do miasta Żywiec.
Widoki z kamieniołomu pokazywałem wam już kilkukrotnie, (choćby w tym poście z 5go Kwietnia -> link ). Tym razem widoczność była na tyle dobra, że udało mi się upolować Tatry.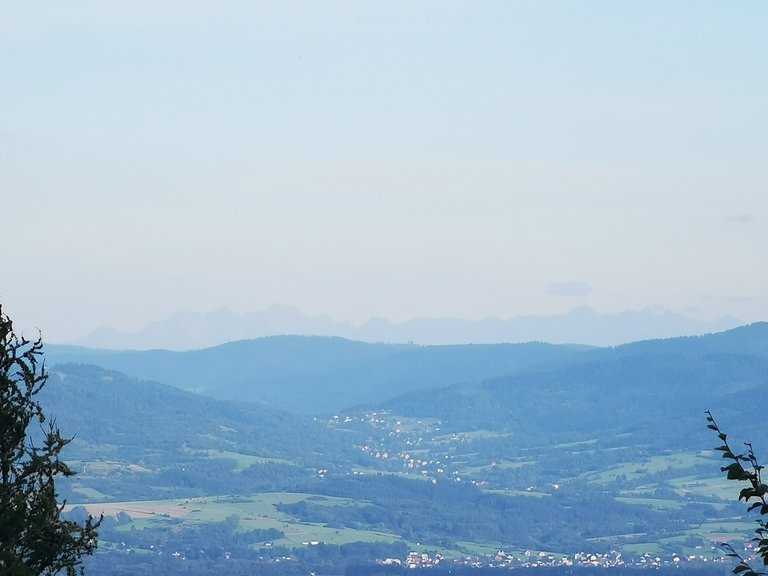 Rzadko kiedy odczuwam brak porządnej lustrzanki, ale w tym wypadku fotka Tatr zrobiona porządnym aparatem byłaby zapewne duuużo lepsza.
W tym temacie stawiam jednak wygodę na pierwszym miejscu. Rozmiar i waga telefonu, w porównaniu do lustrzanki, są decydujące w wyborze, ale temat jest wciąż otwarty... może kiedyś zmienię zdanie ;)
Na Skalitym nie byłem sam.
Na rozmowach o życiu szybko upłynęły ponad dwie godziny.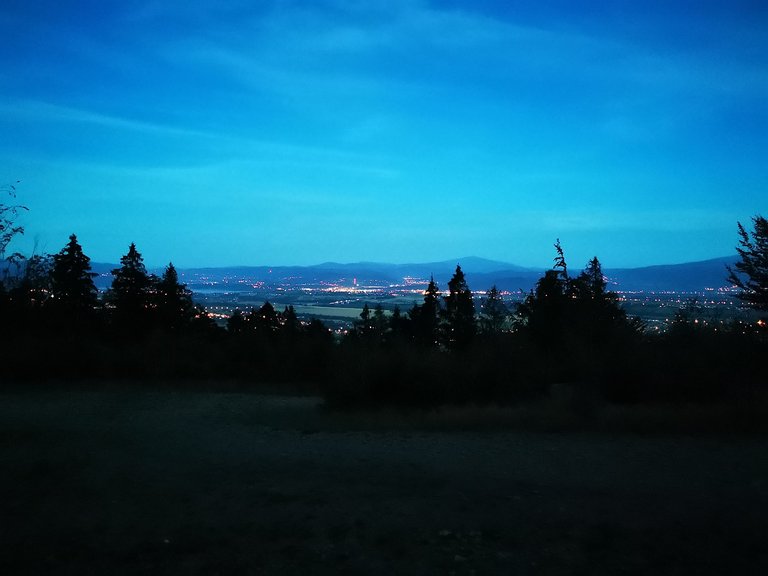 Przed zapadnięciem całkowitych ciemności postanowiliśmy zmienić miejscówkę.
Przenieśliśmy się na przełęcz Siodło, gdziem dotarliśmy przed 21szą.
W dole widać Szczyrk :).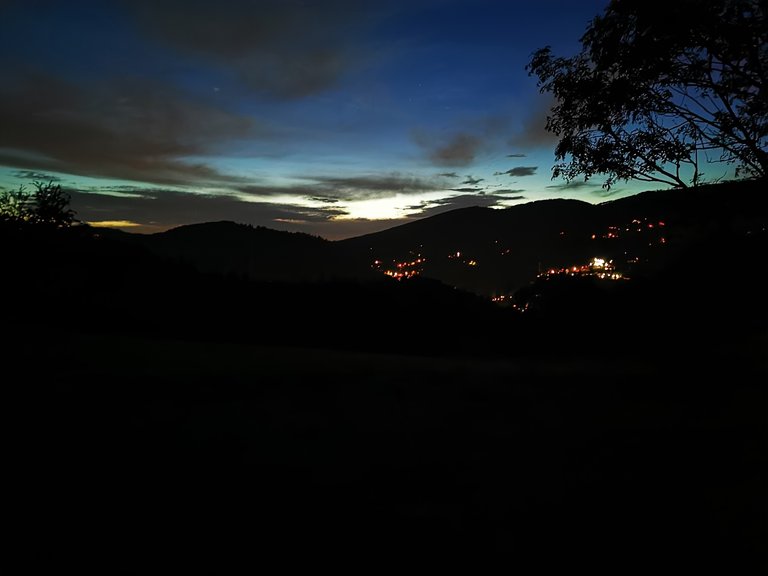 Na kolejnej rundzie rozmów upłynęła nam kolejna godzina ;)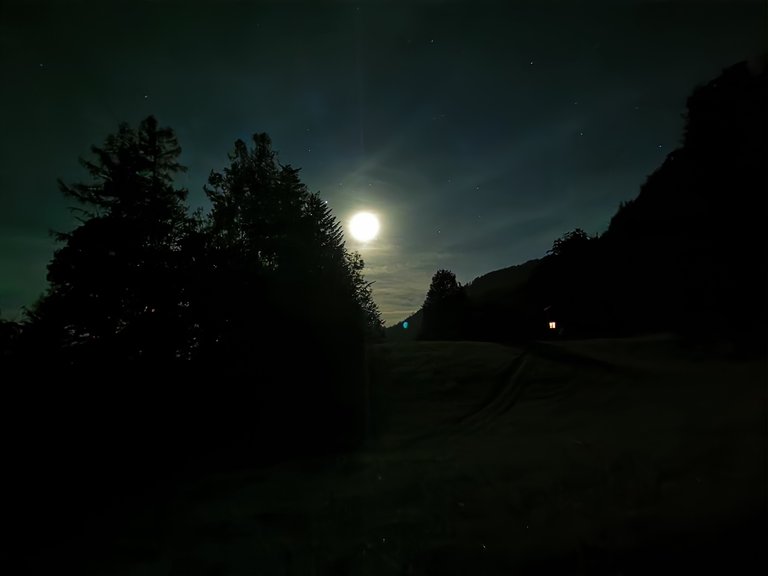 W całkowitych ciemnościach, w drodze powrotnej towarzyszyło nam jedynie światło księżyca.
Powrót przez las w takich warunkach to dodatkowa porcja adrenaliny - polecam spróbować :)
Od mojej ostatniej wyprawy w góry minęło sporo czasu. Kondycja również uciekła w siną dal ;)
Jeśli tylko pogoda pozwoli, to myślę, że dość szybko nadrobię zaległości. Może jutro kolejna wycieczka w góry?.....