Steve McNair. Overall the best quarterback in Titans' history. If Ryan Tannehill continues to play well as a Titan for a couple more years perhaps he will become the best Titans QB. But for now that's just an if.
Even if Tannehill ends up being the best QB in Titans' history it won't be by much really. Steve McNair was amazing! His skill and greatness never will be overlooked or forgotten. There will always be a well deserved soft spot in the hearts of Titans fans everywhere for Air McNair.
McNair was not only great, but his whole timing as a great quarterback for a franchise in transition from a different city is really spectacular. The franchise needed to be competitive to keep as much of the old fanbase in Houston, and to appeal to the new fanbase in Nashville.
McNair was the biggest reason that the Titans quickly had a loyal fanbase throughout the franchise entering a new chapter of it's existence. RB Eddie George perhaps just as important, but at the end of the day McNair was very good at the most popular and important position on a football team.
McNair was an MVP, a Pro Bowler, an AFC Champion, a tremendous athletic quarterback with tremendous skill and style of play.
No matter what happens he will always be remembered as not only one of the greatest Titans' quarterbacks ever, but as one of the greatest NFL players ever.
RIP Air McNair!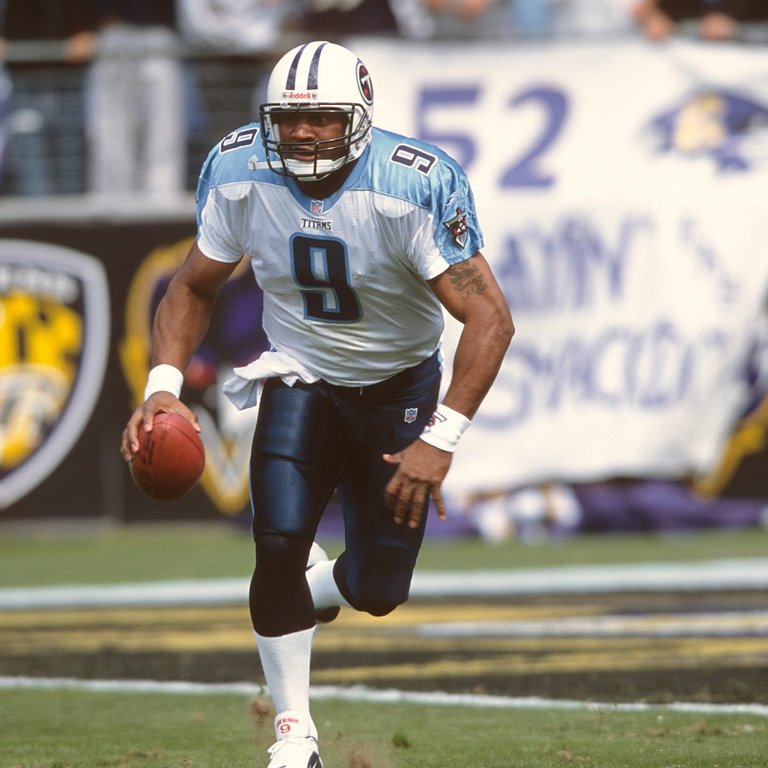 Src