Oh man, I almost want to shed a tear of joy. The Titans are so far prioritizing defense as this is the third defensive player the Titans drafted out of their four picks so far in the draft. The Titans defense was so bad last season. I know simply drafting players doesn't guarantee improvement, but it's great to see that the Titans are trying at least!
Plus, as far as I can tell Elijah Molden is another solid selection!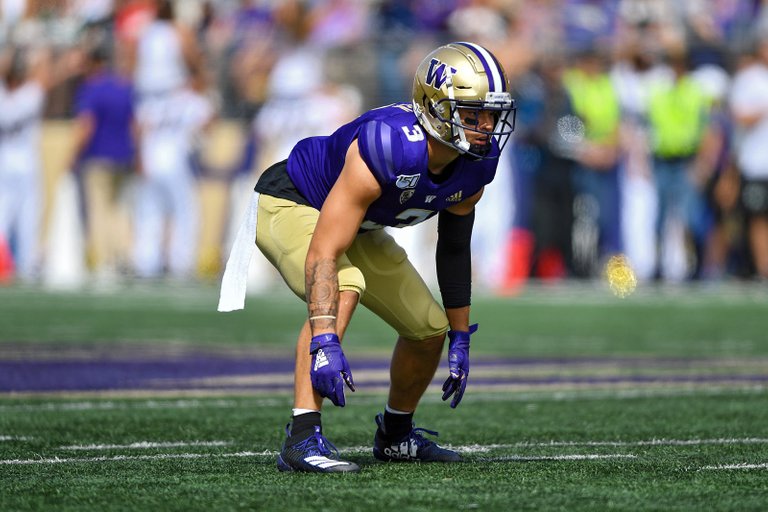 Src
Molden is obviously a good athlete since he is now an NFL player. But he doesn't have the raw jaw-dropping athleticism you see from higher draft picks. He makes up for those 'deficiencies' in a plethora of different ways.
The dude is smart! An analyst I like a lot, Louis Riddick, called Elijah a 'jedi' of the slot. Which implies to me that Elijah Molden is slick and saavy. He has good instincts and is usually a well prepared athlete.
When I watch Elijah it seems like he just like floats with the offensive pass catcher, like he is reading the player's mind. It looks effortless at times. Like I said Elijah isn't a burner and he won't jump out of the gym, but if you combine all his mental attributes and the athleticism he does have, and he does have it, then you have got yourself a great prospect.
I mean watch this tape! He is so good at covering that it's borderline creepy! It's like he's running the routes instead of the receivers!

A cool part of Elijah is the fact that he is pretty aware of his mental gifts, or at least he is aware of how important and valuable being mentally strong and tough is to perform well as an athlete. Really cool stuff in my opinion!
Check out his little Instagram video here!
https://www.instagram.com/p/CMIGNEVBD0I/
Elijah is a player that does his job, has great football IQ and instincts, and does not hesitate to make plays. That is a great player in my opinion.
His father was a standout athlete himself and played multiple years of pro football too! I'm sure his father's guidance and DNA has helped him achieve athletic success!
I like this pick for many reasons, more defense baby! Defense and running the ball = CHAMPIONSHIPS!
Welcome to Tennessee Elijah! #Titanup