Hello Cricket Lovers,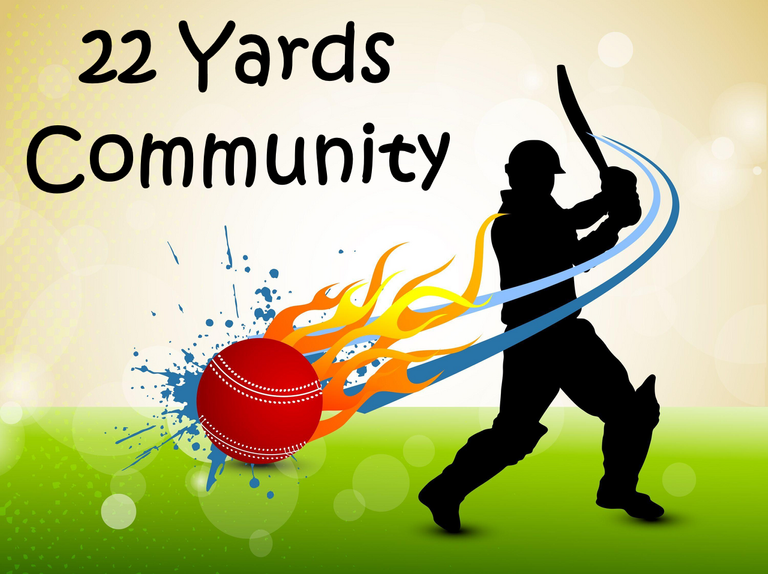 Original
image
modified for displaying community name.
Welcome to the weekly update of 22 Yards Community statistics.
We are a month old as our community was started Four weeks back!!!
Not a great start but, definitely we have got some positive response and there are delegations and blogs published on this community and we want to take it to the next level.
Let's see some Cricket updates First.
India, having won the ODI series by 2-1, have started the T20 series on a positive note too by winning the First T20 match yesterday and it was and it will be a good learning experience for the young Indian side as most of the guys have made their debut in this series.
South Africa swept the 3 match T20 series against Ireland with 3-0 margin and South Africa was an impressive unit in this series.
England won the 3 match T20 series against Pakistan by 2-1 margin and it was a good comeback by hosts after losing the series opener.
Bangladesh won the T20 series against Zimbabwe by 2-1 with Third match played yesterday.
Australia and West Indies are sharing the honors in ODI series with 1-1 margin with series winner decider to be played tomorrow.
---
Good news for Indian Premier League Cricket Tournament lovers as well, as the schedule for the remainder of the matches was announced with Mumbai facing Chennai in the First match on 19th September.
Matches will be played in Abu Dhabi, Sharjah and Dubai.
---
OK, let's see the community stats for the last week.
Community Statistics:

There weren't new subscribers to the community as we still stand at 11 members community.
But, we did make some progress in terms of blogging and getting rewarded.
While couple of blogs had sub 3 HBD worth posts, there is a post with over 8 HBD courtesy of @ocd's curation and we hope that, in the coming days, there will be more blogs from 22 Community which will be eligible for the curation by @ocd.
We thank @ocd for the support.
We hope the number will pickup the momentum from now on and as we will have a bus schedule ahead with remainder if IPL followed by World cup and other bilateral series are due in coming days.
---
Hive Power and Sports Tokens:
1200 Hive Power and 1 Million Sports tokens are being used to curate the contents by our bloggers and we will be adding 50K mre Sports tokens soon to give back even more stronger votes for the effort put by our bloggers.
---
Curation Trail:
We have set up an Hive.auto curation trail and request you to follow this trail and provide whatever percentage of vote you wan t to cast when this curation trail votes on the blogs published by our bloggers including you, so that, it will be beneficial to all.
---
Content:
As we mentioned above, the content was less compared to earlier, but those limited ones had better returns to our bloggers and that is something we are happy to and we are sure those good returns will encourage others as well to blog more.
---
Contests:
We just extended the closure date for the Second contest about Best IPL XI by one more week as we had lesser response to the contest and we want to call on our bloggers to utilize the extended timeline to come up with their Best IPL XI.
The prizes of 5K Sports Token + 5 Hive, 3K Sports Token + 3 Hive and 2K Sports Token + 2 Hive still remains the same and up for grabs!!!
Note:
22 Yards(https://peakd.com/c/hive-138302/trending) is a new community created for all Cricket Sports lovers to publish the content, interact with others and also to curate the Cricket related blogs from this dedicated account and the trail it will have.
So, we seek your support in making this community filled with more fun and request you to share the news about this community with your sports lover friends especially Cricket lovers to contribute and support the growth of this community.
---
Wishing you all great week ahead and happy blogging :)