The confession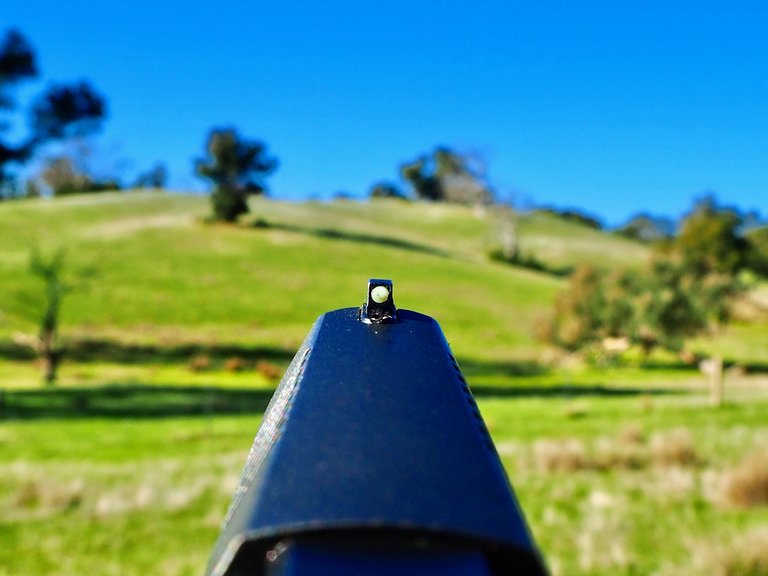 Forgive me father for I have sinned. It has been three months since my last...
...Ok, I'm not really a religious man, I have my beliefs mind, but they're not for hive being personal and not open for discussion. So...In what manner has the G-dog sinned? Ok, I'll confess.
Well, y'all know I'm an angel, so I don't sin (much) but it has been three months since I went handgun shooting! Yeah I know right?!
You're probably like, who cares G-dog, but for me, a shooter who would normally send 300-400 rounds down range each week, three months of not shooting is a long time. The reason is the virus lockdowns of course, so it's been completely out of my control, but that doesn't make it any easier to accept.
Ranges are opening up slowly and we'll be able to resume shooting as normal at some stage although I fear that we will not be back to normal operations until next year. It leaves me doing very little as far as handgun shooting goes because it can only be done at a registered range. I have ample opportunity to shoot on private property however handguns are treated differently than rifles and it is not legit to shoot them any old place.
I've been to the range a lot in the last few months as we have been doing improvements; Maybe the one positive to come out of the virus is having the time to do the work without disrupting shooting which has been a luxury; We have been unable to shoot though.
I've put a few sneaky rounds down range and it felt a little odd being holstered up and shooting again after so long off...I can feel my skills are a little rusty too, despite all the training I've been doing at home. There's nothing like live-fire to keep a person sharp. The shooting I've done is minimal really, only a handful of rounds just to test some of the barricades we constructed. Not very satisfying.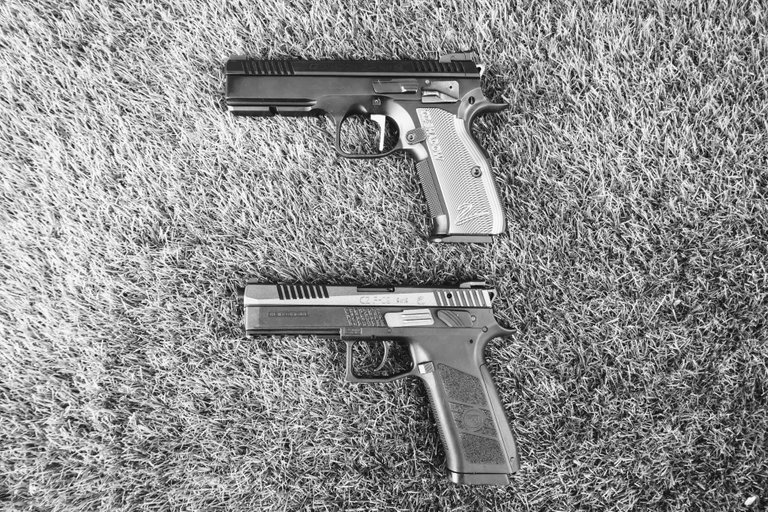 I've been shooting for almost thirty years now and it would take more than a few weeks of inactivity to make me shoot badly, although shooting is something than needs to be practiced regularly if one is to be good at it and, for me, good isn't good enough; I'm always seeking to be better and that's why I shoot a lot normally, and why I miss doing so.
I guess it would be a similar feeling to someone who loves drawing; Take the away ability for them to do it and they would miss it, and probably feel odd coming back to it after a break I'd say.
Anyway...Back to my shooting sins...I'll be doing my penance for not shooting for three months on Wednesday. It's a self-imposed penance of course. What you ask? Well, shooting of course!
I'm off to the range tomorrow to shoot a few hundred rounds. I'm going to set up some run and gun stages, and shred it up Keanu Reaves/John Wick style...You can see what I mean in the video here of you do not know what I mean. I mean the handgun stuff he is doing, not the rifle and shotgun...That's for a later time. It is a penance I will be glad to do.
I'm not sure when we will be able to resume competition shooting however for me shooting is not just about my sport; It's about keeping my skills sharp and the enjoyment factor too; Like any hobby really. If you want to come up to the range and send some down range let me know in the comments. I'll be happy to take you.
---
Design and create your ideal life, don't live it by default - Tomorrow isn't promised.
Be well
Discord: galenkp#9209
---
---